On this page I wanted to list out all the key things you need to prepare to ensure you have a comfortable day hike. I decided to try and split this into different sections that make sense to me from a practical perspective.
If you're relatively new to hiking or just getting started, I recommend you use this list to help you prepare for a day out on the hills. It can also be used to help prepare your kit i.e. see what you have and what you may need to get.
With that in mind, I went through all the gear I wear, the gear I pack, the accessories I use and certain things I do to prepare and created a complete day hiking checklist.
I've added all of them to this checklist and where required I've added some commentary. For convenience, I created a downloadable checklist version of this (Less the commentary) in excel and .pdf format which you can get on the downloads page.
Where possible, I've shown a picture of the item to be sure you can see what I am referring to, just in case it is new to you. I also link out, mainly from the images themselves, to other places on the site where there are related posts and articles.
This can be anything from more informational posts, gear reviews of recommended items as well as external links to products. The goal here is to give you more information on every item on the list and I'll be adding to that as time goes on.
As always you have to use common sense when preparing for your day hike. For example, if you know it's going to be a sun splitting the sky kind of day and you're going out for a light hike on well marked busy trails, you're probably OK leaving your rain gear at home. You get the idea. Good judgement is always critical to your safety but if it doubt, don't set out without!
So, l think that's about all for the introductory blurb, so let's get to it …
Gear I Wear
This section starts by looking at the gear I invariably wear on a hike, it will be all or a mix of all the items listed below
Rain Jacket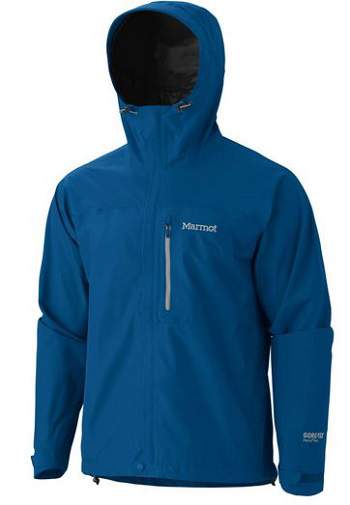 Waterproof and breathable. Packed away if it's dry and warm of course.
Hiking Pants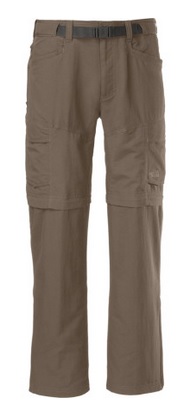 Water repellent quick drying pants. I wear convertible ones in summer to have shorts as an option.
Base Layer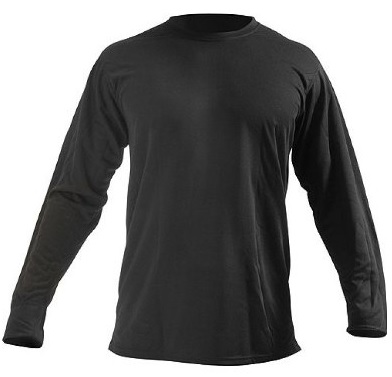 Long sleeve in colder times of year and omitted when warm. I sometimes wear a short sleeved one in between the summer and winter as it gets colder. Often, I will pack one as an extra back-up layer.
Mid Layer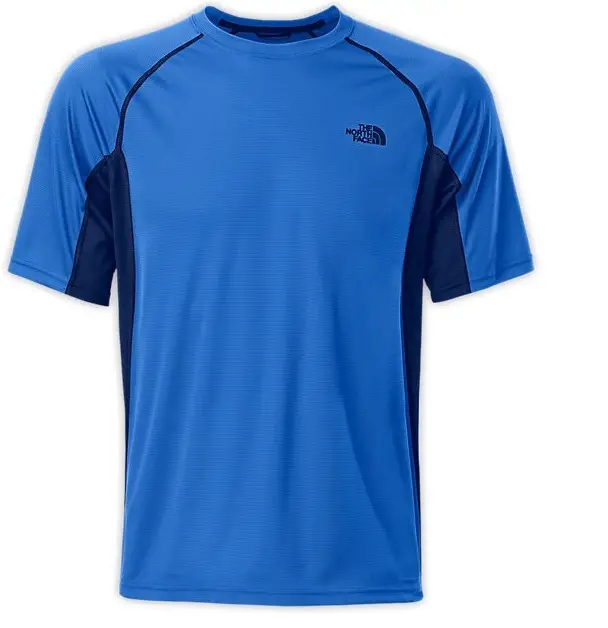 Tee shirt, wind shirt or mid fleece, or a combination of all three. Again, you can pack these away if you're not using some of them.
Outer Layer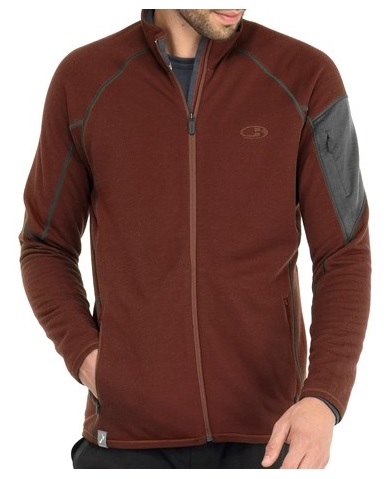 Warm thicker Fleece or mid fleece as above. Normally, only in colder climes e.g. winter time.
Hiking Socks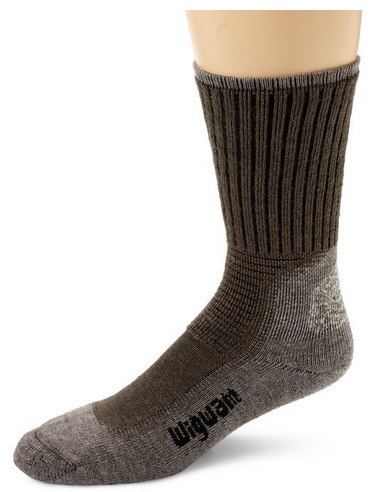 I Sometimes wear two pairs: inner liner socks and outer hiking socks.
Hiking Boots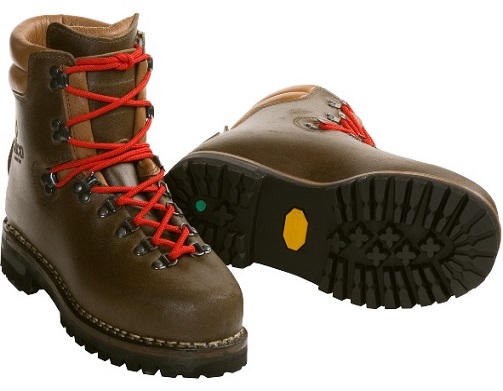 Waterproof as a must made from leather and / or Goretex. In very hot weather or on smaller trails I will sometimes use non-waterproof boots or trail shoes.
Gaiters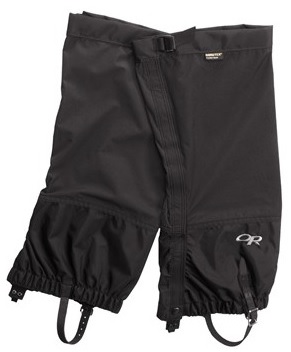 A must in the wetter and colder months of the year, useful for small stones and shale too.
Hat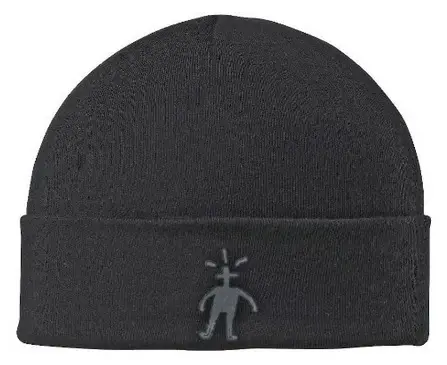 Beanie cap is my standard hat in colder weather and a baseball cap or beach hat in Summer.
Neck Gaiter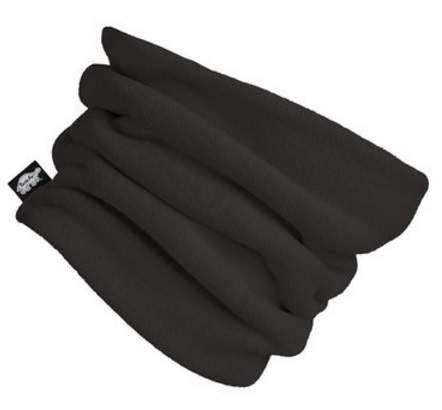 Great for colder conditions and very effective I find. I pack away when not in use.
Sun Glasses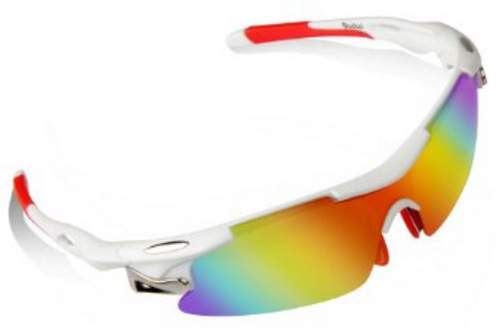 Choose UV protective glasses as required. for example, lighter sun level 1 UV protection might do. Very harsh sun (Think Alpine snow tops with UV rays reflecting off the snow) you must have 3 or 4 to protect you from snow blindness. I have a pair of level 3 and level 4 UV protection sunglasses.
Day Pack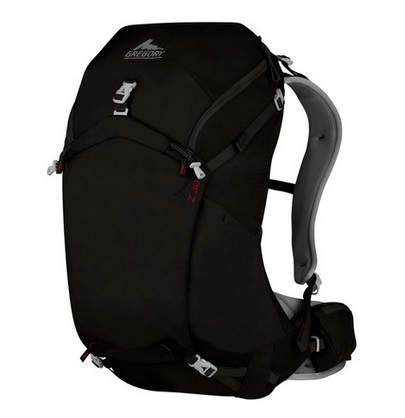 Need 20-35 Liters I think, I lean up towards 35.
Extra Gear / Equipment I Carry
In this section, I want to take a look at extra bits and pieces you should carry with you on your hike. We move off from clothing items here although they still feature as part of the list of things that are included.
Spare Socks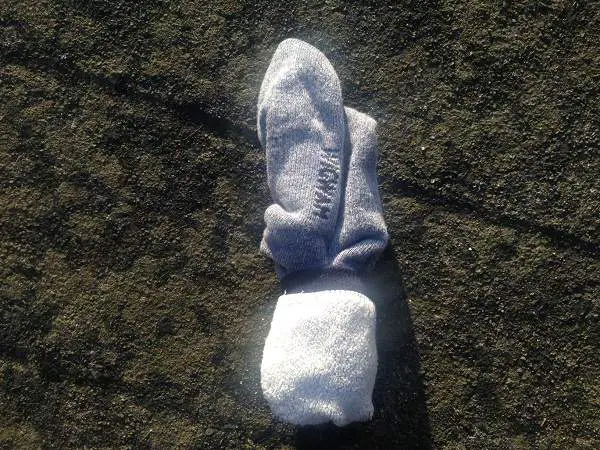 A must in colder weather but even in Summer, they're useful to have stuck in the pack, or at the very least in with a change of clothes in your car.
Extra Layers for Warmth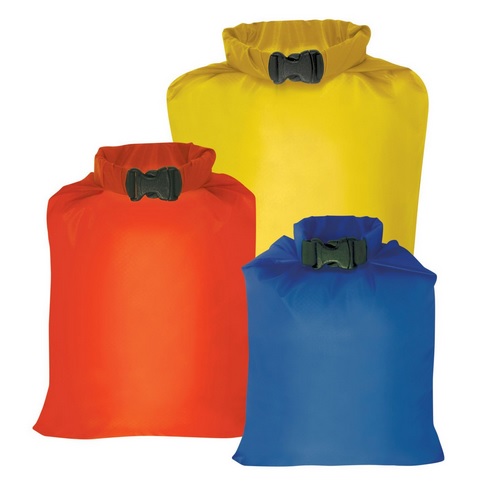 A must in colder weather but even in Summer they're useful to have. Remember it gets colder as you go higher and if you get in a pickle and can't walk out, you'll be grateful of the extra protection and warmth. I carry an extra base layer and extra mid layer in colder weather in Dry Bags (pictured above) to ensure they stay dry.
Rain
 Pants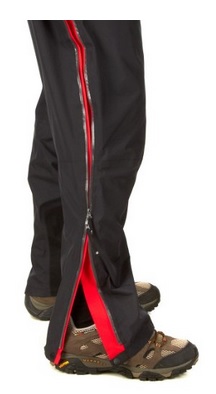 Fully waterproof, I pull these on over my hiking pants in really nasty weather. They provide full waterproof protection on your legs.
Spare Boot Laces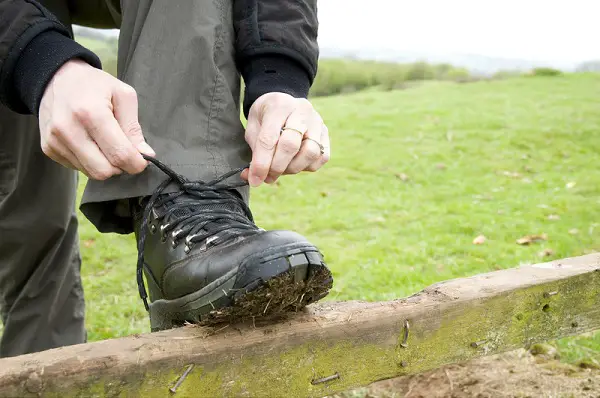 Hasn't happened to me yet but you never know when these will come in handy!
Gloves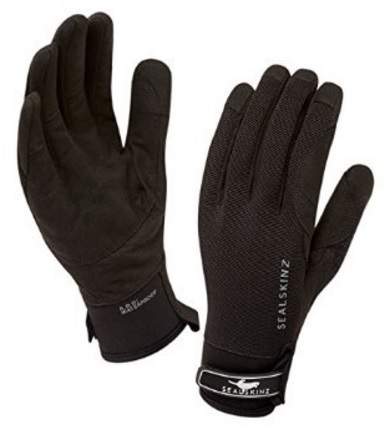 Usually I carry two pairs in the winter months, one thinner pair with more mobility and one pair of ski gloves for very cold weather.
Compass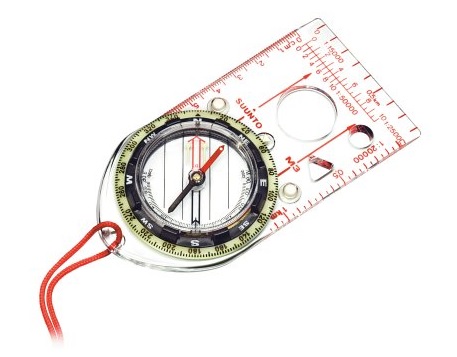 Crucial piece of kit but you need to know how to use it! Worth taking the time to find one that has a lot of good reviews or one a model that is recommended to you by experienced hikers.
Keep it away from batteries and metal as best you can too as that can damage the functioning of the magnet in the compass. Packing it your pack in alongside your mobile phone isn't a good idea either 🙂
Map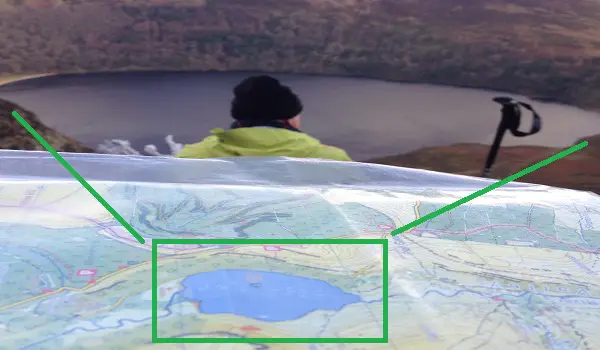 Stating the obvious 😉 No link on this picture, you need a map for the location your hiking in. Acquiring some basic knowledge in map reading and navigation is a really good idea too.
Map Bag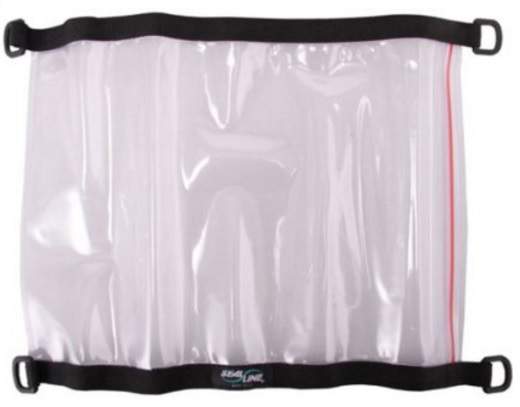 Keeps Map dry and protected in rain, snow, etc. I normally like to get one that I can hang around my neck so I can easily reference it as I hike. However,  be warned that in very windy weather, it can be a real pain to have a map blowing around your neck 🙂
Tissues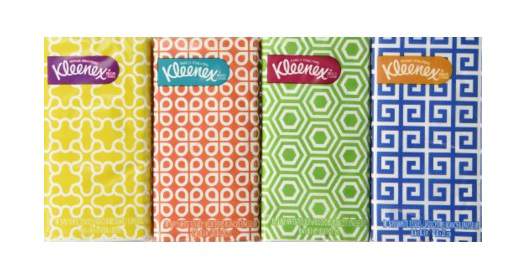 Very important for blowing your nose, will happen a lot for me if it's a windy day, or should nature call unexpectedly. The packets are the best as you can put one into your pack for the day and they're already wrapped in plastic to keep them together.
Hygienic Wipes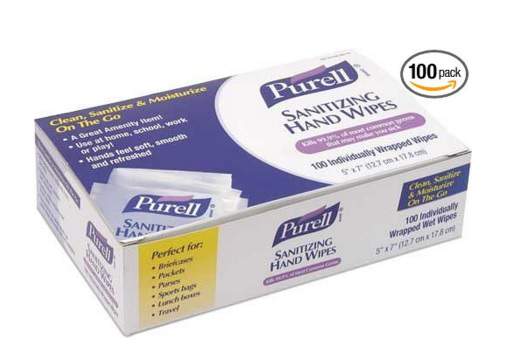 Not a necessity but good to have, nice to clean your hands before eating for example. Depends on the hike you're doing of course, but if there is a bit of scrambling involved you might need to get your hands dirty.
Also, if nature calls unexpectedly in the form of number 2, you'll be glad you have some of these. You can pick these up in most general stores. The ones pictured however are individually wrapped which is handy, you can take a few out and slide them into a pocket in your pack some place until they're needed.
Mobile Phone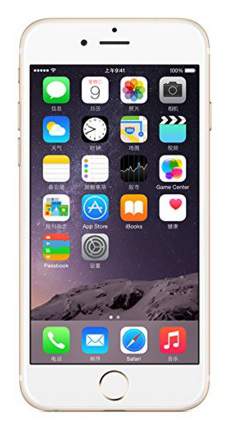 Your mobile phone, ideally a smart phone, is critical piece of kit. For example, should you need to make contact in an emergency, you can still do so without your normal network coverage, as long as you have connection to some available network, emergency calls will patch through whatever is available.
Can also double up as GPS using apps like Viewranger and there is sometimes, like in the iPhone, built in compass functionality. However, don't rely on your mobile phone 100%, batteries die, phones break, etc. Your compass and map should always be your primary navigation tool with mobile and GPS kit, used to support and verify your route and location.
Other Accessories
In this section, we're looking at other accessories I use for convenience. There are any number of things you can bring on a hike with you that can make your hiking day trip more comfortable and potentially safer should the need arise.
Water Bladder / Hydration System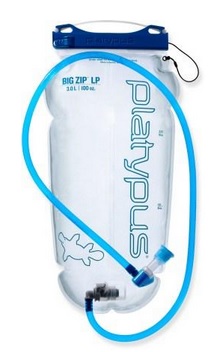 Optional but I think they're awesome, drinking while moving is perfect!
Water Bottles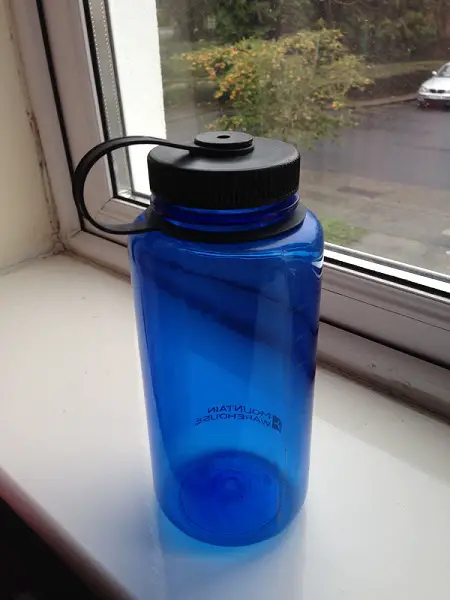 I have several containers but will use plastic bottles from the shop too. I drink a lot of water so carry more than most I think, 3L bladder and sometimes extra in bottles.
First Aid Kit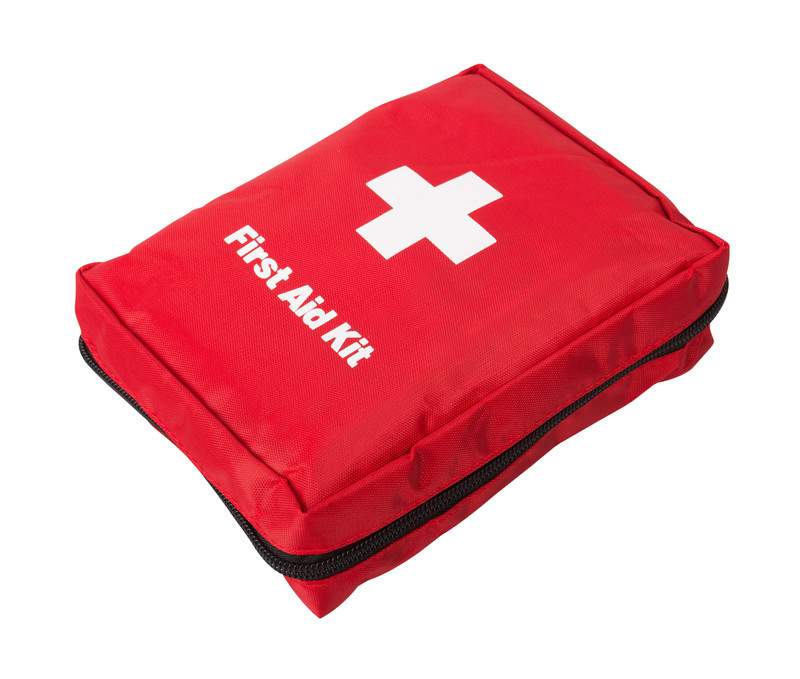 I have this tucked in at the bottom of my pack. Basic outdoor kit to handle minor problems e.g. grazes, cuts, etc.
Emergency Survival Blanket / Bivi Bag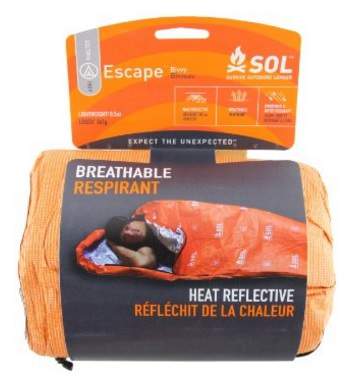 Again, tucked at the bottom of my bag in case I or someone become incapacitated and need to wait for help. They role up neatly into a small bag. I really hope I never need to use it!
Ground Seat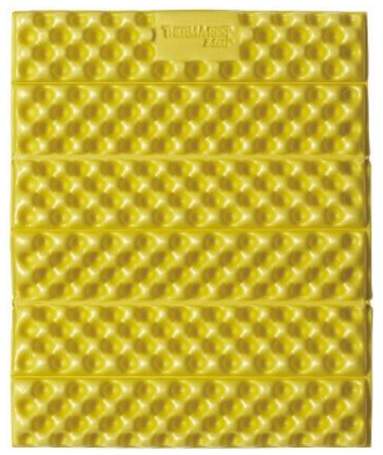 Handy little fold out seat that keeps my butt dry when I want to sit down on the trail in wet conditions, a simple but effective little luxury 🙂 Pictured is the Therm-a-Rest® Z Seat which I actually have and use. It is a great and very functional option but there are thinner ones available. Up to your personal taste. 
Swiss Army Knife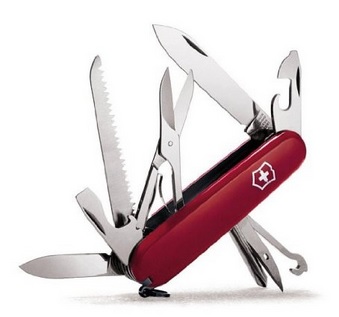 Just handy to have one with you, never know what you may need it for, especially if you plan to camp
Head Lamp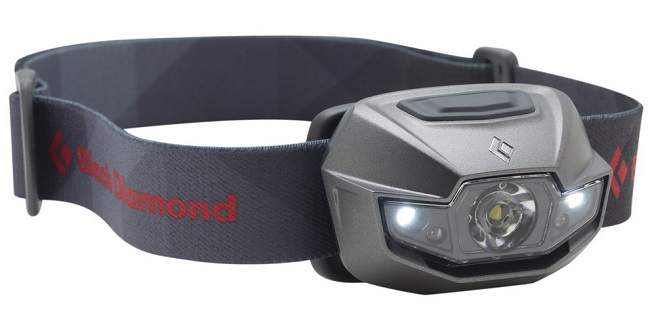 Should you get stuck and it get's dark, it will be a whole lot easier walking out in the dark if you have a head lamp with you.
Extra Batteries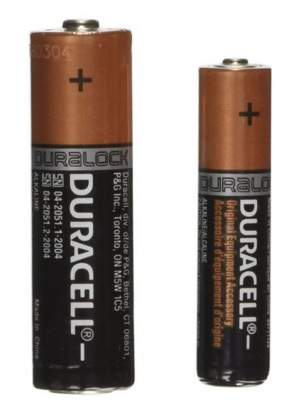 For Head lamp, GPS or any other kit you have that needs batteries. Always very advisable to have spare batteries as there is a man called Murphy, and he has a law that he tends to show up and enforce that law when you least expect it 🙂
Lunchbox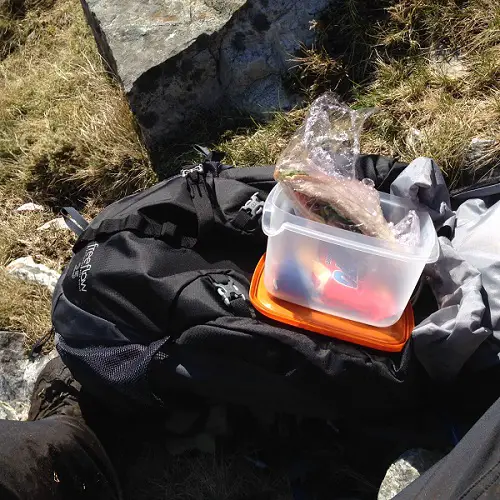 To carry my lunch of course 🙂
Sunscreen
I usually always have a tube in my kit, very easy for me to forget if I take it out of my day pack. Granted, if it's pouring rain and the outlook is cloudy, it's not necessary to carry it but remember that you can get sunburn even on cold winter days if the sun is out.
Lip Balm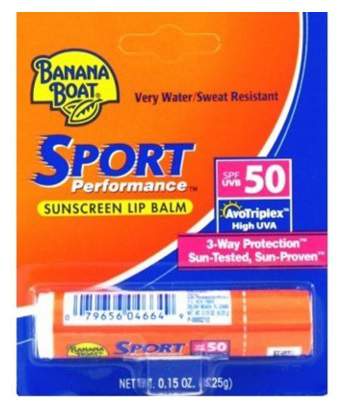 Lip balm with UV protection is the best to get. Similar to sunscreen, you just need to be mindful of the sun. It's especially relevant the higher in altitude you go. For example, hiking high in the Alps in Summer time, you definitely need a good UV lip balm.
Insect Repellent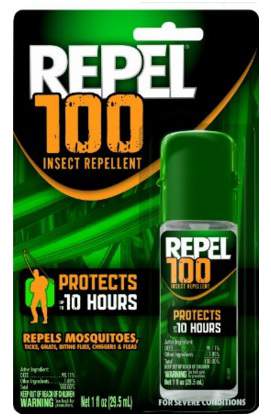 At some point, a hungry bunch of mosquitoes, midges or other type of local bugs you may encounter, will decide that you are the main attraction on the menu for their lunch. When that happens, you'll be grateful for any protection against it, trust me, I learned the hard way!
If you hike regularly, in all likelihood, it's only a matter of when rather than if this will happen so a really good idea to have this handy when it happens. The scale more of the problem depending on where and when you plan to hike though e.g. hot and humid weather close to a swampy area after heavy rain = bugfest.
Rain Cover for Your Pack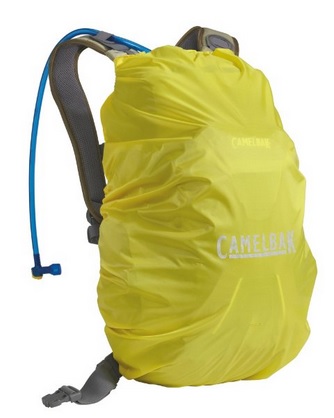 My main day pack and backpack both have built in rain covers but you can buy them separately. I do have one separate rain cover which I have used in the past on an older pack. It worked OK but it could be a real pain in heavy wind.
In truth, you don't really need to get a rain cover. If you utilize bin liners and Ziploc bags well, you should be good. I look on a rain cover built into my pack as an extra layer of protection and no harm to have but I also use bin liners, Ziploc bags and dry bags. If you do get buy a separate rain cover be sure to get the right size, too big and you might have a balloon on your back in heavy winds.
Trekking Poles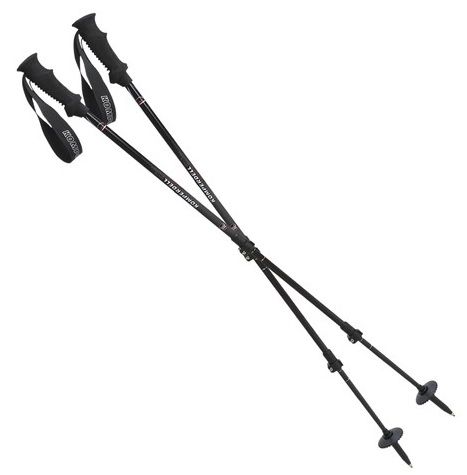 I usually take one out with me.
Plastic Bag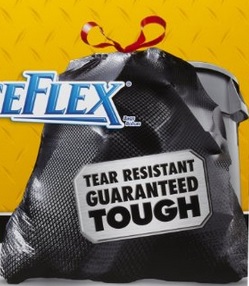 an empty plastic bag has no end of practical uses so a good idea to stick one in your day pack for whatever occasion may arise
Sustenance
In this section I look at what kind of food I bring out with me on a day hike. I did a post on the 10 best day hike foods which covers some of this but for convenience, I'll add some of that here.
Water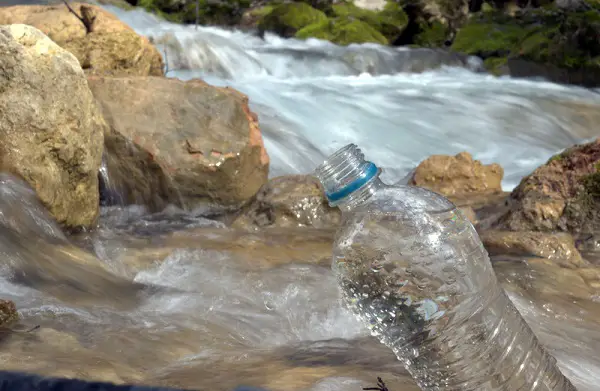 This is of course critical to have a good supply of. I carry mine in a hydration reservoir / bladder but on longer hikes, I'll carry more in a bottle
Hot Drink

Usually tea or coffee in a thermos or flask, perfect for a little psychological boost when hiking at colder times of the year
Fruit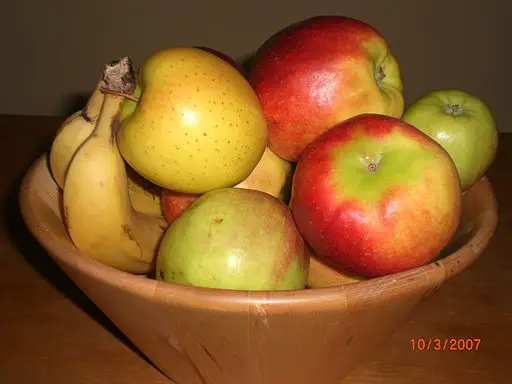 For me, usually bananas and or an apple but you can take whatever you fancy.
Sandwich or Other Main Meal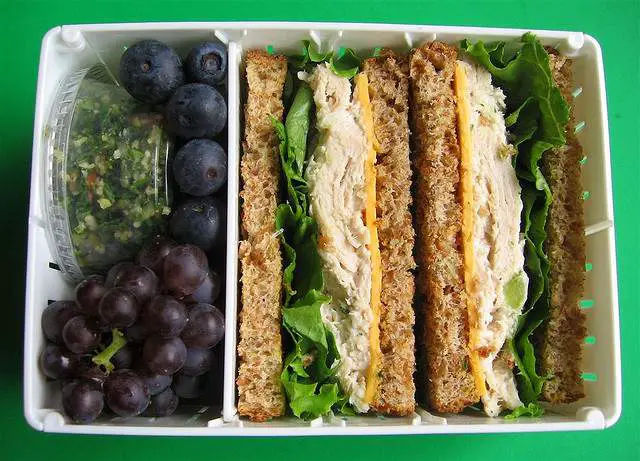 I generally pack a sandwich as it's handy but whatever tickles your tastebuds.
Nuts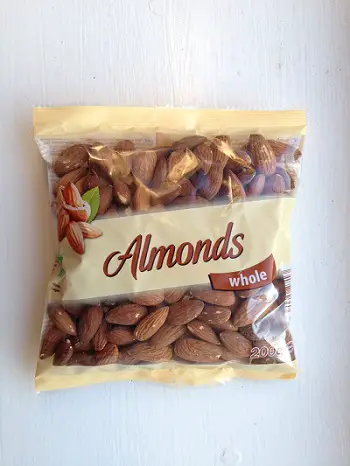 Almonds are my nut of choice but whatever you prefer. They're very handy, packable, easy to carry and they give you decent energy. Good for you too!
Trail Mix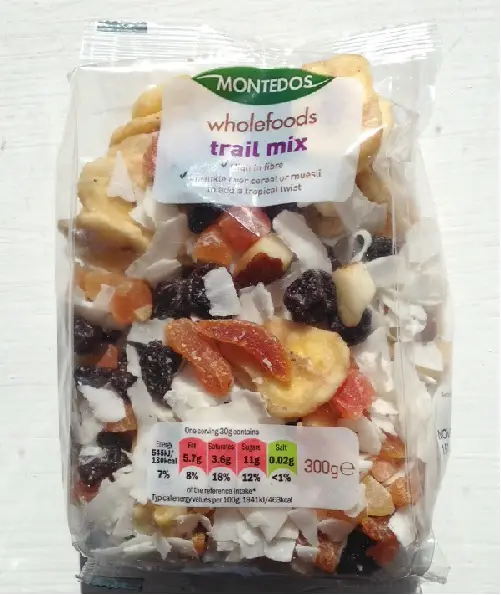 Sometimes I take some of this with me.
Chocolate
Any variety really, handy for a quick burst of energy.
Sweets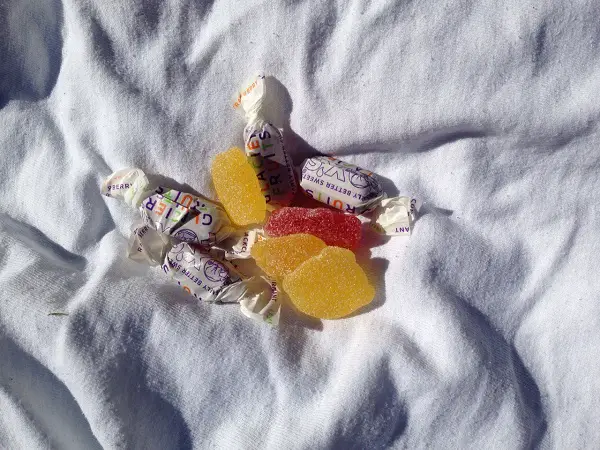 Again useful for a little sugar boost for energy or a psychological lift should it be required
Extra Food
It's advisable to have a bit more food packed away for emergencies. If you can't walk out and need to wait for help, having some extra food with you will keep you going and help to not exacerbate an already difficult situation. I have spare cereal bars and chocolate bars lying in pockets in my pack and I will pack some extra nuts on the day.
Note: Remember to Leave No Trace and pack ALL your waste out!
Must Do
Next up we take a look at some things you must do before you leave for the day on your day hike. These are relevant whether hiking on your own or with a group.
Leave your Planned Route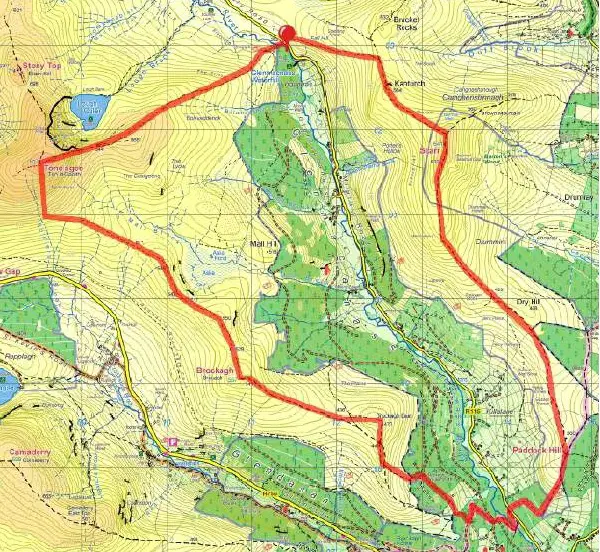 Either with someone you know who will miss you should you not return, or if you can't get it to someone, leave it in your car – make it easy to follow and understand, drawing a line on a map is probably the best option!
Departure and Arrival Times
Tell folks when you're going and when you should be back so they'll know to send the cavalry should you get into trouble
Optional Extras
Finally, we come to the last section on the complete day hiking checklist, optional extras. For a day hike, I would consider these optional in most cases. However, your specific hike and needs may indicate otherwise so it's worth looking through and having a think on the items listed.
GPS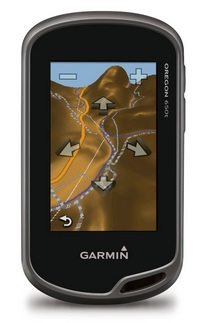 A good idea to have one always but I generally don't bring one with me. I normally rely on good old fashioned compass and map. However, I do use my mobile phone from time to time.
The Apps, like Viewranger, you can get these days are fantastic and you can get your position pretty well with your phone alone as long as you have reception. If you're really going into the wilderness, be conscious that your mobile phone may no longer receive a signal though and so, your Apps may not be effective.
If you're going into very intense conditions, say mid winter with a real possibility of heavy snow, I would probably look to bring a specific GPS tool, like the one pictured, along. To the best of my understanding, these work off satellites, not mobile networks, so should still be effective deep in the sticks.
Camera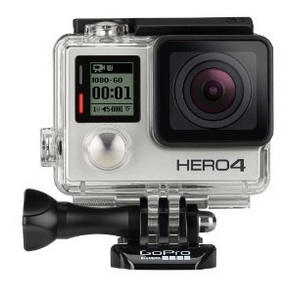 I usually use my phone to take a snap shot or a short video if needs be while out hiking. You can of course get some amazing shots on the trail if photography is your thing so perhaps a more sophisticated camera is required.
Similarly, you can always get a Go Pro, pictured above, to take video as you hike. Plenty of options in the world of picture and video for sure and there's no better place to try and get that amazing shot that when you're out on the trail.
Fire Starting Kit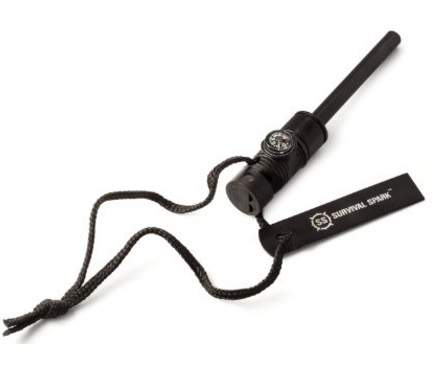 Now, some would say this is a necessity but I think it really depends where you're hiking and for how long. A day hike on well established trails in a group, you should not need this as even if you get into difficulty, help should be relatively easily accessed. If you're going into the wilderness for a few days, obviously something like this is probably a must.
Pictured above is the tool that creates the sparks to light the fire (it also has an emergency whistle in that particular one too). However, in many cases, if you plan to start a fire outside, you will need other supporting bits and pieces e.g. some basic kindling like a cotton ball dipped in oil.
I rarely use campfires but I will do a post soon on how best to plan, start and manage a camp fire and link to it from here.
Emergency Whistle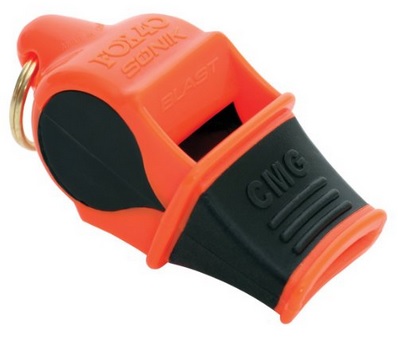 Really useful for attracting attention should you get into difficulty. The outdoor specific ones can give out a really loud blast and if a rescue team is trying to find you in bad visibility, this will be a really great aid to them as they try to pinpoint your exact location.
Binoculars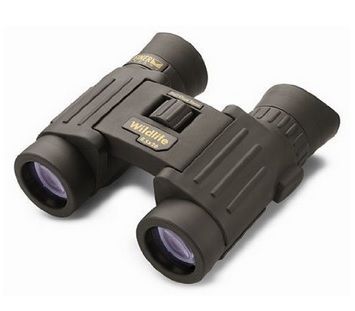 I don't carry these and don't know anyone who does, but they could be useful for sure, especially with a larger group.
Headnet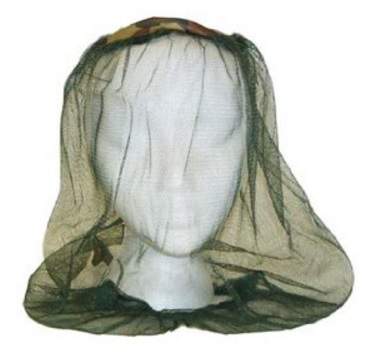 These are really great and you don't necesarily have to heading into serious insect country or Jungle to get the benefits. Last August / September when I was doing my remote emergency first aid course, we were doing accident simulations outside.
It was a very warm humid day and just after a day of heavy rain the previous day. The midges were out in force! We were getting eaten alive as we did the simulations. The instructor didn't mind too much as he had one of these in his pocket, worked a charm … for him!
Trowel
Used to dig a hole if you need to do a number two. It's a good idea to know to do a number two in the woods or in the mountains, there is a way you should approach that and a trowel is a very important part of that process.
For a day hike, I get myself sorted before I go (if you know what I mean) so I don't carry one. For camping trips and longer treks, you need one.
Toilet Paper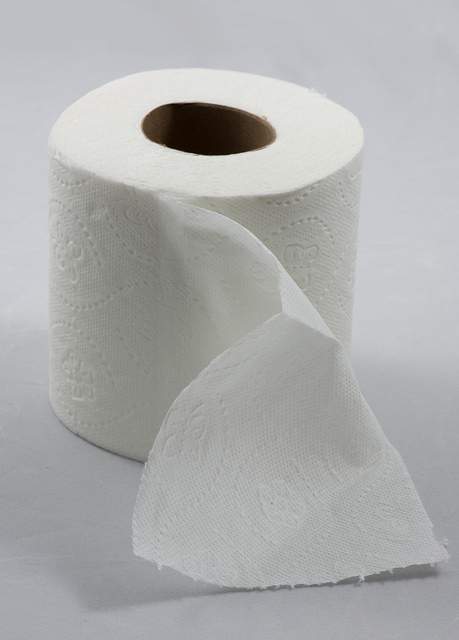 In line with the trowel above 🙂 The tissue packets mentioned in the sections above do the same job should you need them but toilet paper can degrade quicker and faster in the ground than normal tissues. Not something I would carry with me, especially for a day hike, to be honest but some do.
Full Change of Clothes
I don't carry a full set of clothes to change into on a day hike, while out on the hike, usually just some extra socks and layers for warmth. However, it can be good to have should you be unlucky enough to fall into a river or something. I do however leave a full change of clothes in my car which I change into after my day hike.
Conclusion
So that's it, my complete day hiking checklist. My gear bag is generally ready to roll so when you've packed it up once, it's usually just a question of adding bits in or taking bits out as required.
A big one to mention as a no-no is cotton, avoid cotton clothing. You can read more about that here.
I hope you found this useful. If you any questions on anything, please feel free to drop me a note. Happy hiking 🙂