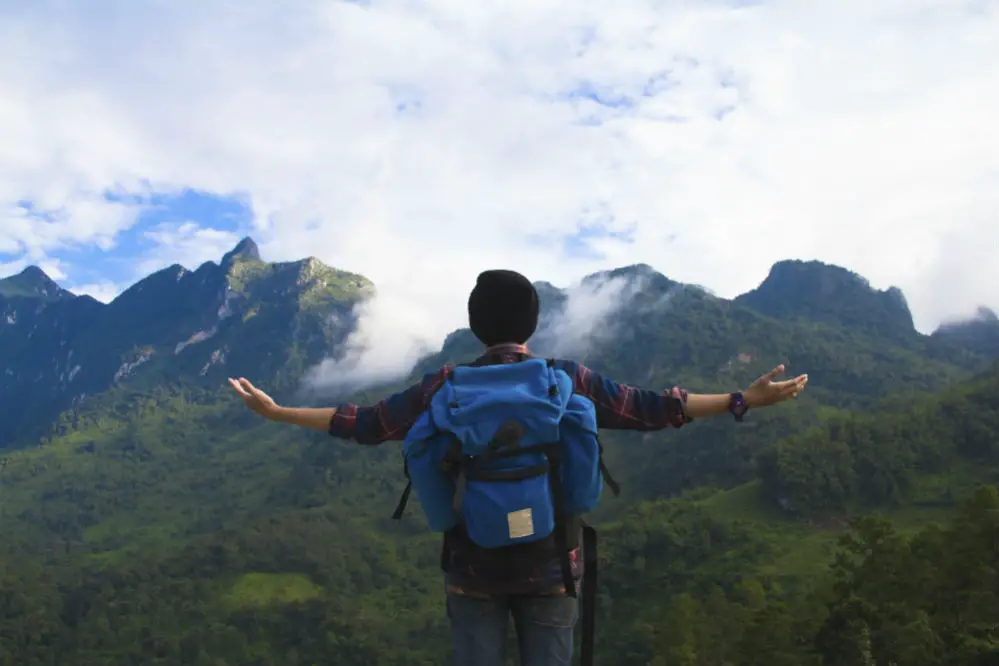 Hiking is a pastime that can be enjoyed with nothing more complicated than comfortable clothes and hopefully some decent weather. However, in today's world, even hiking can embrace technology and it does so to great effect, with hiking watches.
These are almost like having a mini-computer on your wrist and can give hikers all sorts of information, such as distance walked and weather. They can also be very fashionable too.
Our review is going to give you the lowdown on three of the best hiking watches currently available and highlight the great features they all have.
1. Garmin Instinct Solar Tactical
Pros:
GPS and Sat Nav
Barometric Altimeter
Easy menu system
Military Standard
Solar powered
Cons:
Some users expressed concerns over the heart rate monitor not working correctly
Product Description
The Garmin Instinct Solar Tactical is a GPS-enabled altimeter watch that delivers accurate climbing and descent metrics.
It also comes with several activity monitoring functions such as calories burned (which resets at midnight), daily steps, 30-day step history, and detailed activity profiles (i.e. running, hiking, biking, swimming, etc.)
Features
With this excellent watch, knowing which way to turn as you walk along your route is aided by the GPS and Sat Nav capabilities of this watch. You can even upload routes and destinations to the watch and it will take you there.
As you are hiking, the watch can record your route as you go along, using what is called a 'trackback' function, which allows you to retrace your steps. This is ideal if, despite the built-in compass, you somehow lose your way or need to return to any location on your route.
Another tracking function is the one which records your activity. The watch will keep track of altitude levels, distance hiked, and record places of interest.
Tracking the time might also be something which you find useful, and this watch does it in many ways. It alerts you to sunrise and sunset times, daylight hours remaining, plus it will record the steps you take, and the calories you burn off on a daily, weekly, monthly and even yearly basis.
Summary
This is a great hiking watch with lots of excellent functions to enhance your hiking enjoyment, including recording your activity and predicting the weather.
2. Garmin Fenix 6s Pro Solar
Pros:
Shock resistant
Topo maps
Solar powered
Water resistant
Cons:
Sits high on the wrist
No manual included
Product Description
The Garmin Fenix 6s Pro Solar Watch is a top-selling classic with lots of positive user love. The watch housing is strong and the strap offers you a modern and comfortable look and fit, while the shock and water-resistance make this one of the best hiking watches for outdoor use.
Features
This is a really great watch from Garmin, which has a very stylish design inspired from modern and active styles. It has a hi-tech look and really looks like a slick and stylish digital hiking watch, whether you are out on the trail or chilling about town.
When you are hiking you want everything to be as comfortable as possible such as your footwear and your clothes. Presumably, this extends to your watch; therefore, you will love the modern feel as well as the comfortable strap.
Unlike other plastic or even some metal straps, it does not irritate the skin. It is also very strong, so there should be no danger of it snapping, even you hit the surf for the day.
It has Sat Nav, heart rate and sleep monitoring, as well as a host of other practical functions. It of course tells the time too 🙂 and has a very accurate and attractive watch face which can be adjusted.
The watch has turn by turn navigation which works really well and is easy to follow. So you will be able to travel and record key parts of your hike and be sure you don't get lost in the process.
If you are walking after dark, the watch has a nightlight, so you can see its face clearly. This watch is a multisport watch, so it is water resistant, so if you choose to go swimming or spend the day surfing, there is no need to remove the watch.
Summary
This is a stylish and modern watch with more hi-tech functions than you can shake a stick at! Overall, a quality timepiece with a bag of practical functional capability to boot.
3. Polar Grit-X
Pros:
Water resistant to 100 meters
Shows weather forecast
Military grade durability
Turn by turn route guidance
Cons:
Backlight could be better
Product Description
The Polar Grit-X is a tough but trendy and fully featured multisport watch. It is fairly easy to use, has nicely labeled buttons, and a powerful back light.
Features
When you are miles out into the countryside and relying on your hiking watch for the time, and a compass for direction, the last thing you need is for your watch battery to die on you. The ultralong battery life on this awesome watch will keep you good in that regard,
The watch has sensors which can give you lots of data that will enhance your hiking experience. Things like heart rate, sleep tracking and even a weather forecast. You have the current day and two days ahead, which is nice to know if you are on a backpacking trip.
We've already mentioned the digital compass, and in addition to that, it can also indicate your altitude, show you the temperature, and it has a barometer which measures the atmospheric pressure.
If your hiking activities take you to different cities, states or even countries, then the watches lightweight design is an excellent companion. It of course has all the standard watch features too, e.g. a countdown function, a stopwatch, alarms, etc.
Despite all this technology the watch finds time to look great too. This is no small measure due to the very stylish strap, which can be locked to ensure it remains securely on your wrist as you hike, bike, run, swim, row, dance, bungee jump 😉 … you get the idea!
Summary
This is a great hiking watch which manages to combine a great number of functions and alerts. It has a very stylish and modern design that is very practical and functional.
Conclusion
When we review products there is a problem when they all very similar, not only in terms of their features, but in their styling too. In those cases, it is very difficult to differentiate them, let alone choose the best one.
We have a nice problem with the three hiking watches we've reviewed because they are all very different, and so to compare them brings its own difficulties.
All three are excellent and have features that are as good as any, compared to many of the hiking watches out there. In terms of technology and functions, the Garmin Instinct Solar Tactical Hiking Watch has the most going for it for a hiker, considering its excellent GPS and Sat Nav capabilities.
If it's simplicity, combined with style and quality you prefer, then the Polar Grit X watch is the one for you.
Of the three, we feel the best hiking watch is the Garmin Fenix Pro Solar Hiking Watch. It manages to have the perfect blend of style and technology and the data it produces for hikers.