Finding the best base layer can be tricky, as there are so many different options available. In this article, we aim to make things easier for you by taking a look at the best options available on the market today and what you should expect from one in terms of performance.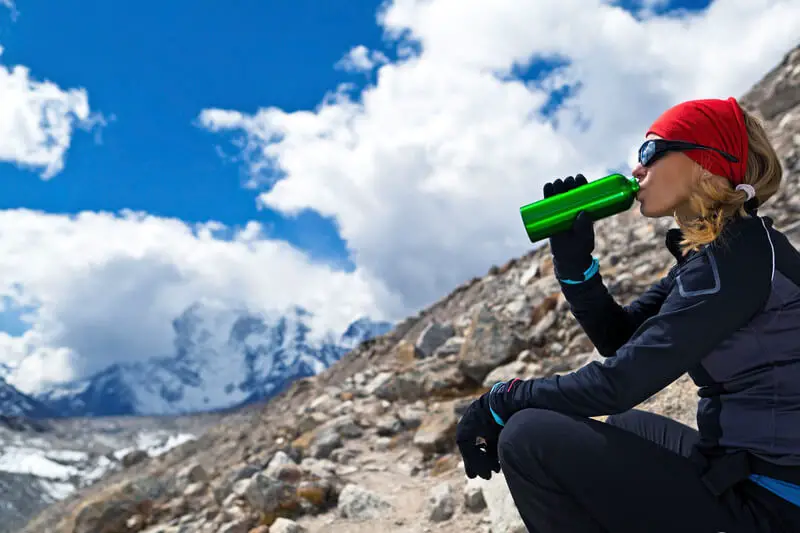 We start by listing our best base layer for women in 2023 recommendations, to help you to find the one that is most suitable for your needs. After that, we list some buying guidance which you can use to help you make your choice.
If you just don't have time for that and just want to know what our top choice is, we recommend the SmartWool Women's Merino 250 Crew, it's our number one choice.
Let's get moving and look at the best options in a variety of materials and styles, so you're sure to find one that suits your needs, budget and preferences.
1. SmartWool Merino 250 Crew
Pros:
100% merino wool, medium weight
Versatile all-rounder suitable for a wide range of temperatures
Shoulder panels eliminate shoulder seams for comfort with a backpack
Enhanced close fit for women – side seams wrap to front
Flat-locked seams eliminate chafing
Cons:
Less durable than some other options
The women's SmartWool Merino 250 Crew is a great all-rounder and our favorite women's base layer. Made from 100% merino wool, this medium weight layer can be used year-round or as a stand alone top during milder seasons.
Thanks to the excellent thermoregulatory qualities of merino wool, you won't feel too hot or too cold with its ability to adapt to temperatures.
Also, its wool construction means you can wear it for longer periods out on the trail without it starting to smell bad.
The Merino 250 is super soft to the touch and extremely comfortable to wear. Its relaxed fit makes it an ideal choice, sitting close enough to the skin for effective wicking of moisture, yet without being tight or restrictive across the bust.
The front seams taper to the front for a close fit that hugs close to your body, maintaining skin contact over your curves and across your midriff.
Despite its medium weight, the Merino 250 is adequately breathable for most outdoor activities and it will keep moisture off your skin on uphill sections with a heavy pack.
It can also be worn as a stand alone top, although as it is less durable than some synthetic versions, just ensure your route isn't one where it's likely to become frequently snagged or encounter abrasive surfaces.
If you were to choose just one base layer for year-round use, then the Merino 250 would make a smart choice.
Breathable, quick-drying and supremely comfortable, this form-fitting 100% merino top will keep you warm and dry and stop you from smelling, even after several days' wear.
2. Arc'teryx Rho LT Zip Neck
Pros:
Extremely durable, synthetic blend
Thermal regulation and deep neck zip for rapid ventilation
Comfortable form-fitting cut with a soft fleece interior
Articulated patterning and gusseted arms
Handy stash pocket for stand-alone wear
Cons:
Expensive
Less breathable for high intensity activities during warmer times of year
The Rho LT by Arc'teryx is an outstanding, extremely durable and versatile option for women.
It can be worn year-round, as a base layer during colder months or as a stand alone top during warmer times of the year, making its stash pocket a useful addition.
The Rho LT is thicker than most synthetic options and features a comfortable, soft fleece interior. Not only does this make wicking highly effective, it also makes the Rho LT one of the warmest synthetic options around.
So much so that while you may want to wear it as a stand-alone top, when the temperatures rise, it is less suitable for high intensity exercise.
Otherwise, this is an excellent choice for year-round use, that will last for many years, validating the somewhat expensive price tag.
While synthetic fabrics do not have the same odor resistance as wool, the Rho LT is reasonably good in resisting odor buildup as far as synthetics go. However, after a long period of ownership and plenty of use, you may find that odors do start to become increasingly difficult to remove.
However, as the Rho LT is a great companion throughout the year, you're sure to get plenty of use out of it. Its comfortable, relaxed fit makes it a great go-to base layer over winter months.
While its thicker fabric is less breathable than thinner ones, it still breathes effectively, and you won't have any issues for hiking or other low to moderately intense activities.
The Rho LT is comfortable and easy to wear thanks to its stretchy elastane fabric that provides great ease of movement, complete with flatlock seams and shoulder panels.
Articulated patterning and gusseted underarms make the Rho LT ideal for a range of activities as it won't hamper your movement, nor ride up.
The high collar keeps the warmth in, while the deep zip makes it easy to put on and allows for quick and effective ventilation as and when you need it. As mentioned previously there is also a handy stash pocket.
A warm synthetic, hugely versatile layer that can be used year-round, with the excellent attention to detail and design that makes Arc'teryx a world leader in outdoor wear.
3. Carhartt Quarter Zip Thermal
Pros:
Warm and durable
Good odor control
Great value for money
Thumb loops
Cons:
Watch the sizing, runs small
The Baseforce by Carharrt is a versatile, 80% polyester and 20% wool base layer that offers great value for money.
As a medium weight option, it is suitable for wearing throughout most of the year and its excellent thermoregulatory qualities will keep you warm without overheating.
Like the majority of other close-fitting layers, this one wicks moisture away from the skin keeping you warm and dry.
It is a warm top that's suitable for use throughout the year either as a base layer throughout colder months, or as a stand-alone crew during warmer seasons.
Thanks to its stretchy construction the Baseforce Thermal works well with a range of body shapes and fits over your curves without being too tight. The smooth flat lock seams and tagless label further enhance comfort, meaning you can keep the garment tight to your body without worrying about chafing.
The fast dry feature wicks away sweat and the rugged flex technology allows a wide range of non-restrictive movement, while the thumb loops in the cuffs help keep the sleeves in place when worn under another layer.
With its comfortable fit and soft touch, the Baseforce is a good, functional and warm option that wicks well and dries quickly.
It breathes well and helps keep your temperature comfortably warm without overheating, while resisting odor build up. The 1/4 zip also allows extra ventilation if things get stuffy while on the move.
This top is a great choice for year-round hiking, although for activities in very cold temperatures, you may prefer a thicker 100% merino wool option.
For keeping you warm and cozy out on the trail, the Carhartt Baseforce makes for a good buy, at a good price.
4. Icebreaker Merino Oasis
Pros:
100% merino lightweight wool
Excellent breathability and wicking qualities
Underarm gussets for freedom of movement
Flatlock seams and offset shoulder seams prevent chafing and pack rub
Suitable for year-round use
Cons:
Not very durable, snags easily
A little on the short side to wear tucked in
If you're looking for a lightweight merino wool base layer for year-round wear, then the Icebreaker Oasis is a fantastic choice.
Its thin, lightweight merino wool construction wicks away perspiration and breathes well. It is a popular, versatile option that can be worn for various activities without building up any odors even after several days wear.
Although for hiking and backpacking in extreme cold, you would probably be better off with a thicker layer.
The Oasis fits well and will keep your back dry on uphill sections even with a heavy loaded pack. This super soft, stretchy knitted layer fits close to your body, allowing for excellent wicking and comfort.
Underarm gussets and set-in sleeves add to ease of movement, although the Oasis is a little on the short side. An extra inch or two would help it to stay tucked in, conserving warmth when used as a base layer.
Like other woolen garments, it can be a little "sticky" to layer under all but the smoothest mid-layers. Offset shoulder seams and flatlock stitching make this top comfortable to wear with your backpack, preventing chafing.
During warmer times of the year, the Oasis can be worn alone, although care needs to be taken when taking trails through rough vegetation or rocky areas.
Thanks to its excellent breathability the Oasis will keep you dry on the trail in warmer months even on tough uphill stretches. Its natural odor resistance also makes it a good warm weather choice.
Although if you're looking for an ultra-fast drying top, you may be better off looking at a synthetic option.
On the whole, the Oasis is an excellent merino all-rounder that can be worn for all activities throughout the year, although for lower intensity activities in winter you may prefer a heavier weight if you tend to feel the cold.
5. Under Armour Coldgear Authentics Compression Mock
Pros:
87% Polyester / 13% Elastane construction with four-way stretch
Smooth flatlock seams and gusseted underarms for a better fit
Decent length and good fit
Wicks sweat well and quick drying
If you're looking for a synthetic base layer for faster paced or challenging hikes, then the popular Under Armour Coldgear Authentics Compression Mock, could be just what you need. It would also be a great choice for cold weather trail running or jogging.
Lightweight, highly breathable and fast drying, the Coldgear Mock wicks sweat away from your body quickly, providing thorough and effective evaporation keeping you dry and comfortable out on the trail.
For more leisurely hiking and backpacking, you may prefer a wool option for extra warmth.
The Coldgear Compression Mock is extremely popular and comfortable to wear, although not quite as soft as wool, it does feel good on the skin. Its smooth, silky exterior makes it easy to layer too.
Although it is comfortable on it does not have always give a perfect fit and you may need to size up. Its four-way stretch and rolled forward seams allow it to move with your body, for a relaxed fit.
As a base layer for athletic winter days outdoors, or a standalone top for intense activities, this top performs well.
However, for slower hikes and days on the trail where the temperature can fluctuate massively, the thermoregulatory properties of a merino wool option would be preferable.
In summary, this is a great choice for those who enjoy being on the move, for any slower pursuits or very cold or varied weather we'd recommend looking elsewhere.
What are Base Layers?
When you're planning on spending a considerable amount of time outdoors, it makes sense to layer your clothing to suit your needs, as well as the weather.
Being active in the cold will still cause you to perspire, with the increased likelihood of you catching cold or even hypothermia from wet clothes. Hence the importance of wearing a good base layer.
Base layers sit next to your skin and wick sweat away from your body, keeping you dry and warm while allowing moisture to evaporate.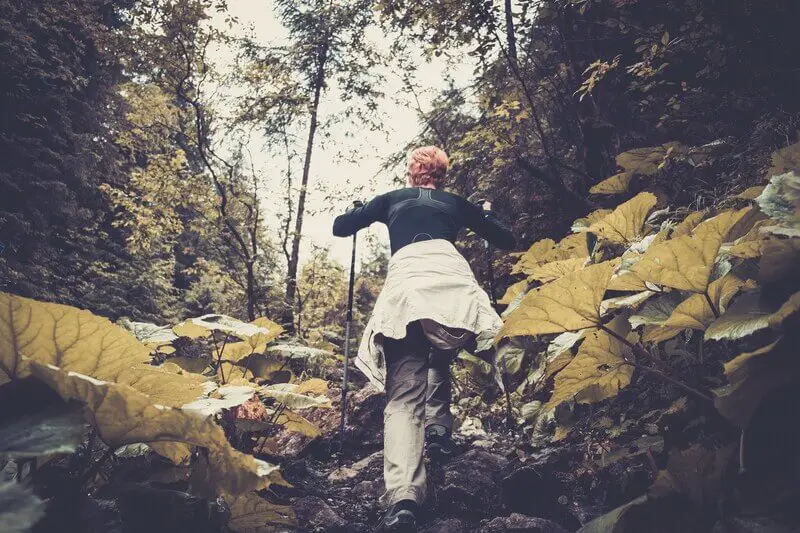 They also trap a layer of insulating warm air around your torso, keeping you warm in the coldest of conditions. For this reason, base layers should be close fitting, but not tight.
They should also be easy to layer, so that you can combine them with complementary garments that will keep you comfortably protected and enable you to make the most of the great outdoors even in the coldest months.
They can often be worn alone during warmer times of the year and some may be more suitable for higher intensity activities, while others can be worn around the house or out and about.
Features
Although base layers are generally minimalist in features, they do vary in terms of construction, fabric and weight. This will also affect how well they breathe and keep you dry.
There is not one type that suits everyone, when you're choosing your preference, you'll have a range of considerations to take into account.
So, let's take a look at some of the main features so you'll know what to look out for when searching for your best option.
Materials
Your choice of fabric is probably the most important decision to make when choosing a base layer. Here are the main options and why you might favor one over another.
Merino Wool
Soft and natural, merino wool is similar to cashmere, for a luxuriously cozy feel. It also benefits from natural antibacterial properties, so your base layer won't build up an unpleasant smell over time as synthetic garments tend to do.
Wool also has excellent thermoregulatory qualities, meaning you won't get too hot or too cold when the temperature fluctuates or when you stop moving. It also breathes well and wicks sweat away from your body.
Synthetic / Wool Blend
Combining wool's excellent breathability and warmth with synthetic fibers creates ultra-durable, warm garments that offer the best of both worlds.
Aside from adding durability, synthetic-wool blends are also more suited to intense outdoor activities in cold weather.
Polyester / Synthetic Blend
While not as warm as wool, synthetic base layers have the advantage of being extremely quick drying and providing insulation even when damp.
They are especially suited for high intensity activities on cold weather or for people who tend to feel the cold less, as when worn for less intense activities they tend to hold less warmth in extreme temperatures.
So, with the above in mind, which is better in terms of merino vs. synthetic? In truth, it depends and we recommend you utilize both options, or a blend, depending on your needs.
Weight
Base layers are broadly classed as lightweight, mediumweight or heavyweight, with heavyweight being denser and better suited to extreme cold and lower intensity activities.
Lightweight options will keep you less warm but will breathe better as they are thinner.
Fit
It is important that your base layer fits close to your skin to provide you with a layer of trapped, insulating air.
A close fit will also enable any perspiration to be wicked away from your skin. You don't want a tight, compression-style fit and you certainly want it to be comfortable and relaxed.
Women's options may feature added stretch or princess seams for a garment that drapes over your curves without tightness.
You'll also benefit from a top with some length to it, ensuring you can tuck it in to retain warmth and that it is easy to layer.
When you're outdoors and active, ease of movement is essential to a good fit, you want it to ideally fit like a second skin and to keep you fully covered no matter how you bend or twist.
Comfort
Comfort goes hand in hand with fit, if it doesn't fit right, then you're not going to be entirely comfortable. Aside from fit, your choice of fabric and how it is knitted or woven will affect your comfort levels.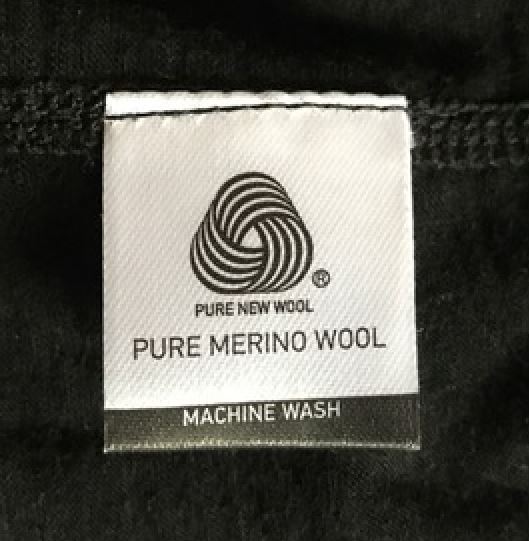 Merino wool, as above, with its soft, cashmere-like touch is naturally comfortable with an extra-cozy sensation in winter.
While synthetic fibers tend to struggle slightly in this respect, synthetic base layers often attempt to replicate the cozy element of wool with a brushed fleece style interior.
This makes them much more agreeable to wear rather than the sensation of cool plastic. It also helps to improve wicking properties for a more effective uptake of moisture from the skin.
Comfort can also be enhanced with a range of features such as seam finishes, panels and other details.
Breathability
Breathability is key to staying dry and staying dry is key to staying comfortable and not catching cold. You need a fabric next to your skin than can effectively wick away sweat and allow it to evaporate.
The higher the intensity of your outdoor activity, the more breathable your base layer will need to be.
Thinner fabrics tend to breathe better and faster making them more suitable for fast paced activities, although more denser fabrics tend to insulate better, so like many things in life there is a tradeoff to be had.
Whether you're taking a leisurely stroll or climbing a mountain, when the temperature drops it's important that your base layer breathes well.
Quick-drying
As your base layer wicks sweat away from your body, you'll need it to be fast drying to allow the sweat to evaporate, enabling efficient moisture transfer and keeping you warm and dry. Synthetics tend to be faster drying than wool.
Odor-resistance
Wool is naturally odor-resistant, thanks to its antibacterial properties that prevent the build up of bacteria that cause your clothes to smell.
Synthetic garments may be treated to replicate these qualities and some treatments work better than others. After quite some time though, any treatments will wear off, unlike wool's natural odor-resistant qualities.
Additional Features
While base layers are, understandably, minimalist, they do have a range of different features that may or may not be important to you depending upon your personal needs and preferences.
Features you may encounter include thumbholes and cuffs, underarm gussets and flat locked seams, helping layer, comfort and ease of movement.
Shoulder panels or dropped shoulder seams can be good for avoiding pack rub, while mesh side panels can enhance air circulation for high intensity workouts. Zipped collars can be also useful for added on-demand ventilation.
Choosing the Right Base Layer
When choosing your best option, it's important to focus on your needs. Your base layer should be a good match for the temperature, your activity level, body type and any personal preferences.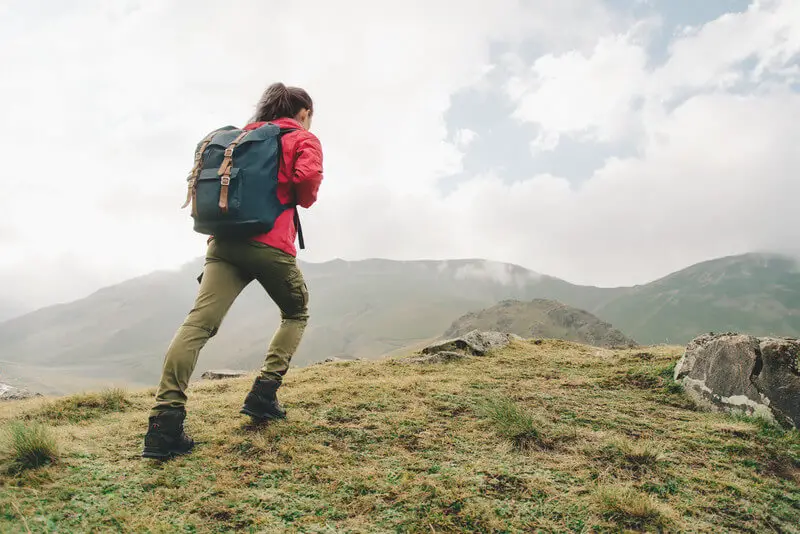 If you tend to feel the cold you may want to opt for a heavier weight, or if you intend on going trail running you may want to layer a lightweight option even in the middle of winter.
A great versatile all-rounder for winter hiking is a mediumweight merino base layer. It also can be worn by itself in warmer seasons and thanks to merino wool's excellent thermoregulatory properties, you won't suddenly go from feeling too hot to too cold.
Its natural resistance to odors makes it suitable for wearing for days on end on the trail, while its cozy, soft-touch and good fitted looks also make merino base layers an equally great choice for wearing around the house or out and about. So, while they may cost a bit more, their uses are wider ranging.
Conclusion
Finding the best base layer for women in 2023 can take a little time and effort. However, the extra comfort and warmth that you'll experience out on the trail makes it well worth while.
Ultimately, the best choice is the one that fits you well and breathes appropriately for your activity levels while keeping your comfortably warm and dry.
We hope you found this article useful, please share it around your networks if you did 🙂