In this article I take a look at merino wool base layers versus synthetic base layers, the pros and cons of each if you will, to help you decide which is the best option for you and your hiking needs.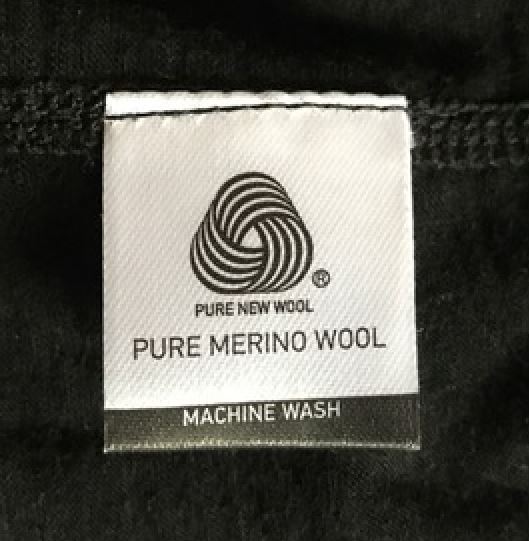 First off, I should mention that I am a relatively recent user of merino wool base layers. Many hiking friends raved about how great merino wool was as a material for a base layer, but for some reason it took me a long while to try them out.
I was always pretty happy with my synthetic polypropylene base layers. They did the job well and so I guess the need wasn't there as for me as much.
However, I recently took the plunge after a friend contacted me about a great deal on merino wool base layers. I bought a couple in September with my winter hiking in mind. I have to say, they have not disappointed!
What is the Purpose of a Base Layer?
Before getting in the detail of pros and cons and so on, it's worth taking some time to list out what Base Layers are used for, just for those who are totally new to this.
The process of layering is a critical part of your comfort and safety on the trail. In brief your base layer, which is what we are mainly concerned with here, sits next to your skin and serves to wick sweat and moisture away from it.
Your next layer or two up is for warmth and your outer layer protects you from the elements outside. I won't go into too much more that that at this point, but suffice it to say, if you're new to hiking, it is a good idea to take the time to learn more about the process of layering.
Warmth and comfort
As mentioned above, the main purpose of your base layer is to wick moisture away from your skin. However, there is a further element of helping to maintain warmth and keep your temperature at a desirable level. Further still, comfort is always an very important consideration when it comes to hiking gear.
In terms of warmth, the merino wool base layer excels. My merino base layers definitely feel warmer than my polypropylene ones. However, this is where it starts to get interesting, as is that really a pro?
Well, if you're hiking in winter, yes, it would be a pro, but if it's a warmer time of year but you still need a base layer, then you may prefer the cooler synthetic option when you are also likely to be sweating more.
In terms of comfort, this is again a funny one for me. I can't say that my synthetic base layers are uncomfortable, they're not.
However, is the texture of the merino wool nicer on the skin? I would have to say yes, definitely. Pictured above is the Smartwool Men's 250 Crew Base Layer, an excellent merino base layer option.
Price
The very first merino base layer I bought back in September was a non brand one. Why? Well, merino base layers aren't cheap and there was an offer in a local department store on some merino stuff they got in, a one-off batch of it.
While definitely not as thick and meaty as a good quality brand name one from say Smartwool, Icebreaker or the like, it came in at about 60% cheaper. With that in mind, I thought it was a good way to dip my toes into the wonderful world of merino wool to try it out.
Having been pleased with the test run I then purchased some of the brand stuff which was of a superior quality for sure. Overall, in terms of price, synthetic base layers are broadly speaking cheaper than merino wool. However, I think you nearly always get what you pay for!
Care and Maintenance
What I touch on next, is again a funny one for me as I have never had this problem with synthetic base layers in terms of my own hiking but I do know some who do have an issue with it.
Synthetic base layers are known to hold body odor more than merino wool i.e. any odor washes out of wool better. I do sweat a fair bit while out hiking on the trail but this hasn't been a big issue for me. If you sweat a lot though, it could be something you may want to consider.
In terms of looking after your base layer, I was used to throwing my synthetic ones into a pretty standard wash with no concerns. With merino wool however, you need to be a little more thoughtful as wool being wool, you need to wash and dry it appropriately, so always read the care label carefully!
Durability
As stated, I am relatively new to the wonderful world of merino wool but in terms of durability, I would wager that my synthetic base layers will last longer than the wool ones.
I have one brand name synthetic base layer which I have been using for nearly 8 years on and off and it is still doing just fine. Wool being a more perishable material, I don't think I will get anything like that kind of lifespan out of my merino base layers.
It is worth noting that there are mixed blend base layer options available too i.e. a mix of both merino wool and synthetic materials, so you could get the best of both worlds to some degree by trying those out.
Pictured above is the ColdPruf Men's Base Layer Long Sleeve Crew Neck Top, made from a mix of polyester and merino wool.
Conclusion
So, with all the above in mind, when it comes to merino wool vs. synthetic base layer's, what is the best option? In my opinion, as with most things hiking gear related, there is no hard and fast answer.
For me, using merino wool base layers in winter when it's colder when I can use the extra warmth and comfort, makes sense. Similarly, in warmer temperatures when I still need a base layer, a synthetic option seems the better option for me as it tends to keep me cooler.
Of course, the time of year is not the only factor, it obviously depends where you're hiking, altitude and so on. Temperature is the main factor to be thinking about along how much exertion (and so sweating) you will be doing.
In my opinion, it is wise to have both merino wool and synthetic base layers in your hiking gear collection. That way you can mix them up for use as you see fit and on a 'what works best for you' basis.
I think that while there are pros and cons in certain contexts to both merino wool and synthetic base layers, it really comes down to your own personal experience and preference. Get one of each and see how you get on in different conditions, see what is more comfortable and so on.
If you're looking for a new base layer, be sure to check out our top base layer recommendations for men and our top base layer recommendations for women. You'll find some great options there, of all material types, synthetic, merino wool, etc.
I hope you found this useful, if you did please share it round your networks.