I plan to start adding safe hiking tips to on an ongoing basis as part of the Hiking Guides and Resources and safety categories, and this is the first post in the arena of safety.
When you go out hiking, nothing it more important than the safety of you and your hiking group, if you're with others. Safety is of the utmost importance and you should always do everything you can to stay safe. Common sense and good decision making go a long way in keeping you good and enabling you to enjoy your hike with out any fear or concern of accident or danger.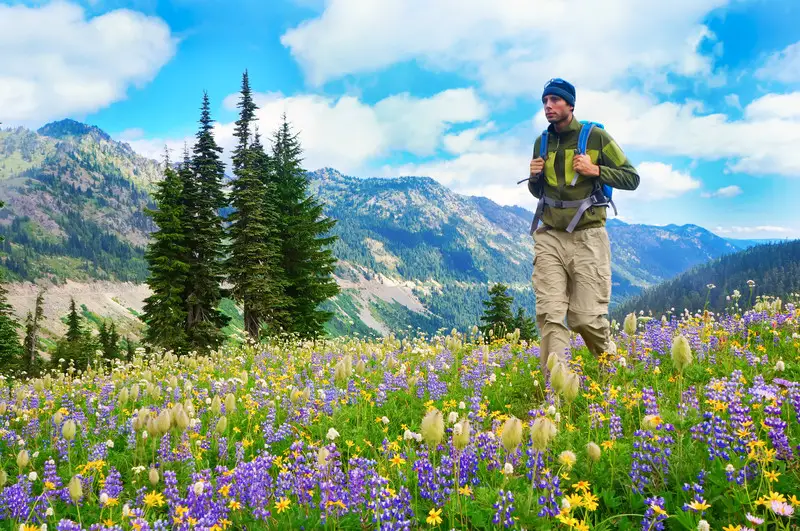 However, accidents can and, of course, do happen so it's good to be prepared as best as possible and know what to do in an emergency. A key part of that is knowing how and when to contact help in an emergency.
In this post I want to look at some high level guidelines of what you should do if you're unfortunate enough to find yourself in an accident or emergency situation. This isn't an article on wilderness first aid care, that's a massive subject in and of itself that is best learned by training with an experienced trainer. This is however, a key part of the wilderness first aid process when you're out on the mountains.
Assess the Situation
In the first instance where any accident occurs you should try your best to assess the situation. The main thing to establish first is the extent of the injury to the injured party. If it's minor and some basic first aid, I'm talking plasters and tape here, will treat it, and you know how to do it, administer the treatment and then take the quickest and safest route off the mountain if necessary.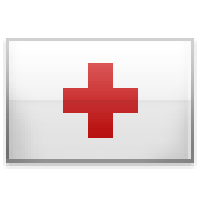 If the injury is of a more significant nature, you will need to make a more in-depth assessment as best as you can. Now, you generally need to have some first aid experience to do this effectively but overall, the main thing to ascertain is whether the injured party is in a fit enough condition to get off the mountain of their own accord or with help from the rest of the hiking party.
For example, a common hiking injury is a sprained or broken foot or ankle. Hiking can involve a lot of walking over rocky or loose terrain which of course provides plenty of opportunity for ankle or foot accidents to happen. Even with the utmost care, you can just be unlucky and have a bad turn or fall.
(As an aside, for this particular injury, this is why good hiking boots are so important. A good pair will provide adequate stability for your ankle and while it may not prevent all injuries it should significantly cut down on the likelihood of a break!)
In this example, and to try and give an example of assessing an injury, try your best to understand if the ankle or foot injury is a sprain or a break. This should be relatively easy to establish. As a general rule, if it's broken it is highly unlikely it can be walked on or can handle any standing pressure without very bad pain. A sprain on the other hand, while still sore, should be bearable to stand and walk on.
If it's a sprain, or break for that matter, the key thing would be to keep your socks and boots on and to keep moving! This may sound counter intuitive but continued movement ensures blood still flows around the sprained area and should provide enough mobility to get off the mountain to safety and treatment.
Unfortunately once you get off the mountain and you eventually remove your boots, socks and rest the sprained foot or ankle, it will stiffen and the pain and lack of mobility will kick in. However, at that point you should be safely at home lying on your couch with your foot raised sipping a hot cup of coffee!
This is listed here only as an example of assessing an injury situation and is of course specific to foot and ankle sprains and breaks. There is a wide range of factors to consider for the many possible problems and injuries a person could experience.
However, the broad principle is the same for all injuries and you need to adapt this process as best as possible based on the nature of the injury e.g. if someone has banged their head, are they compos mentis, are they mumbling when they speak but think they are lucid, etc.
Tip: If you ever get a chance to do a first aid course, take the opportunity to do it. Many companies offer basic first aid courses at work for free on the condition you spend some time on their ERT (Emergency Response Team). This is well worth doing and you will pick up skills that could save a life! The best option for hiking is a wilderness first aid course.
Contacting Mountain Rescue / Emergency Services
If you are unsure how to assess the situation or unsure what the best course of action should be, you need to contact Mountain Rescue or the Emergency Services.
Contacting a rescue service will likely differ depending on where you are located so it is always wise to check out the best way to contact the emergency services in advance if you're in an area unfamiliar to you.
Usually, you need to call your normal emergency services number and ask for some kind of specialized service, for example a Mountain Rescue service. (I mentioned in a previous post

that your most important piece of safety equipment is a fully charged mobile or smart phone.
Even if you can't get reception on your normal network, when you dial the emergency services, your phone should connect via any available network to enable your call to go through regardless. Your position can also be tracked via a smart phone.)
The Emergency Services should then patch you through to appropriate service who can initiate a rescue in the mountains you are hiking in. If you're out of coverage, you will need to try and get into an area with some kind of coverage to make your call so keep trying intermittently.
As a broad guide, the Rescue service will likely start by asking you specific questions about the incident. Be ready to provide:
Location
Number of people in your hiking party and names
Detail on injuries / casualties
Your phone number as well as others in the group
Incident detail – time it happened, what happened, etc.
Equipment available at your location
Landmarks or distinguishing features at your location
Location Coordinates if you have them
The rescue service will use this information to help them make their own assessment of the situation. Based on that they will then give you advice on what you should do.
If, using the example above, the injured party is incapacitated and has a broken foot or ankle, in all likelihood the Rescue service will ask you to give details of your location and tell you to make the person as comfortable as possible while they make their way to you to help.
If you're in anyway unsure about something, don't be afraid to make the call. Even if it isn't necessary for them to come out, they will happily give you good guidance and advice over the phone and it's better to be sure and safe than to be sorry!
It's worth noting that many Rescue services around the world are staffed by a lot of volunteers working on their own time, so a big salute should be sent out to them!
Conclusion
I hope you found this short post on what to do in an emergency in the mountains useful. If you take anything from it, let it be this. Before you head out on a hike in a certain area, educate yourself on who to contact and how, should you or a member of your hiking party should be unlucky enough to get into difficulty. It really could be a life saver.
If you don't know, just dial the emergency services and explain your situation to them, they should be able to help and figure out who you need to be talking with.
If you get a chance, I really recommend that you do a wilderness first aid course. This will provide some good education on what you can do in specific situations and what you can do at the scene while you're waiting for help to arrive.
Have you ever been in an emergency situation and had to call out an emergency Rescue? I'd love to hear your story in the comments below.