I am not long back from a hike in probably the worst weather I have ever hiked in! Having been hiking for years, that's really saying something. Today we were battered with high winds, hail, rain and snow.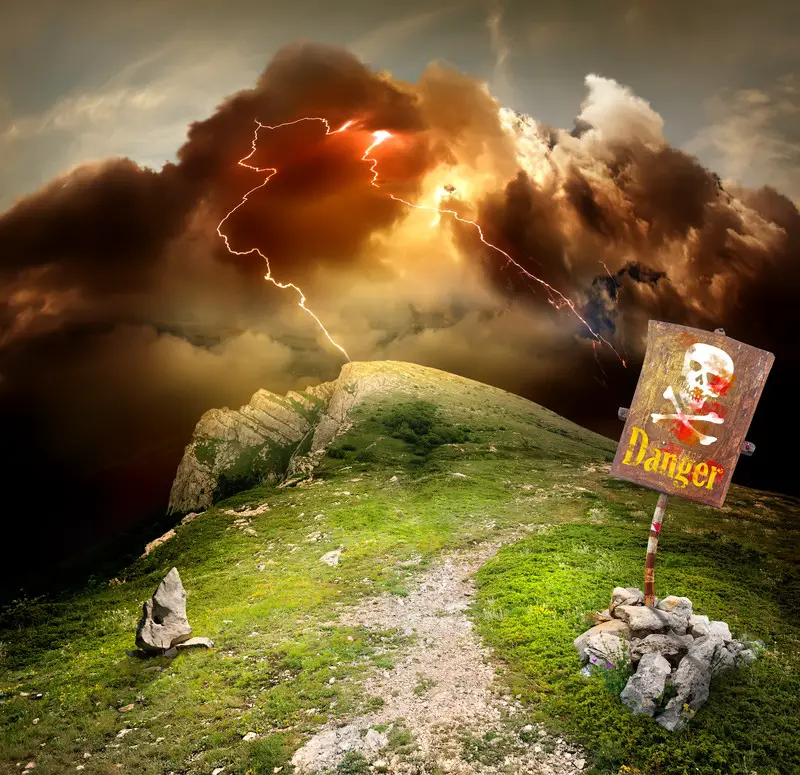 With temperatures around zero degrees (Celsius) it was a very tough hike. In fact, it got that tough that the hike had to be cut short after only doing two of the planned four peaks. We got about half way round. This was a group of hardened hikers but everyone was grateful when it was decided to cut it short and hit the nearest road back to the cars.
Hiking in High Winds
So what was the toughest thing about the hike today from all the elements listed above? On reflection, I have to say that the wind was the toughest thing to deal with and I found it particularly challenging.
For much of the hike we actually had a boardwalk trail to follow along to the peaks. This is really handy to keep your boots out of really bad marshy and boggy terrain. However, today it was practically impossible to stay on the boardwalk as the winds were just too strong!
I am six feet tall and of a large enough build but even with that, the wind was practically lifting me up off my feet at times in places. It really was incredibly tough going. The other hard thing to contend with was that the direction we were walking was across the wind, not into the wind.
When I'm hiking into a strong headwind I find I can at least put my head down and lean into it. Going sideways though, you don't have this option so you can easily get blown off your feet to the side.
An interesting thing I noticed today was that while it was practically impossible to walk in a straight line, it was actually possible to run in a straight line! Yes, I said run.
Bizarrely, I found that if I got into a bit of a light run, the wind was easier to handle and it was much easier to not only go in a straight line but also maintain balance. My assumption here is that as I increased my velocity it countered the oncoming speed of the wind and made it a little more balanced and so a bit easier to handle.
The Importance of an Escape Route
Another thing I was reminded of today was the importance to planning out your route in advance. Before you set out on your hike you take your map and compass, in the comfort of your living room, and chart out your planned hike. You should take measure and take note of things like distance, ascent and of course bearings to point you in the right direction on the way in case visibility gets bad. It's useful to put all of this information into a thing called a route card in advance.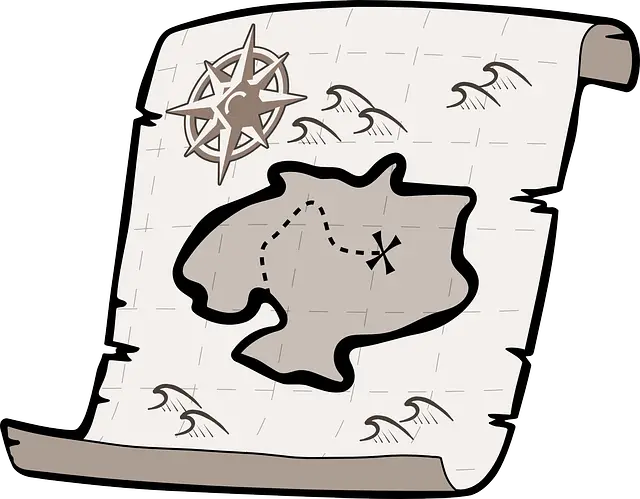 The standard route card I use can be downloaded from the downloads page here on the site. It's a standard card used by hikers and mountaineers. I've included both an Excel and a .Pdf version.
Note, the Excel one has some calculations in it to help you with the totting up of time, distance, etc. Now, I don't always use these but it is a good idea to get into the habit of creating them, they're very useful, especially in tough conditions.
As well as the information listed above, a route card also has room for a thing called an 'Escape Route'. When I started filling route cards in for hikes I often largely ignored the escape route element for the most part. Today I was reminded why it's a really important thing to think about and define before you head out on the trail. You need multiple pre-planned escape routes on your hikes. Why?
Well, if you're in really tough conditions and you just want to get off the mountain as fast as possible, it is much easier to refer to your route card and choose one of your pre-planned escape routes. You don'd have to spend time struggling to figure out a plan of action, you just know where to go and what to do.
At one point today, the winds turned to gale force and after some review, we decided, as mentioned above, to get off the mountain as quickly and safely as possible. We knew the mountains we were hiking in today pretty well so we had no trouble executing a quick escape route plan from memory alone.
However, I really see now that when planning your hikes and mapping them out, you should always plan several escape routes off the hills in case the weather turns on you or some other unexpected problem presents itself. This is even more important when you're going hiking in areas that are new to you.
Mountain Weather can be so Unpredictable!
I did a post recently on how mountain weather can turn quickly and easily, and this was never so apparent as it was today. When weather is predicted to be bad, generally speaking I advise, especially if you're new to hiking, to leave it to another day. The forecast today wasn't great, rain and high winds were expected but not at the gale force level we actually ended up hiking in!
Mother nature in the mountains, as with anywhere else, is truly her own master and can turn things on their head in an instant!
You Must Wear the Right Hiking Gear!
Finally, another thing that I regularly see out on the mountains, and it never ceases to amaze me, is that I see people out hiking in mountains wearing totally inappropriate gear.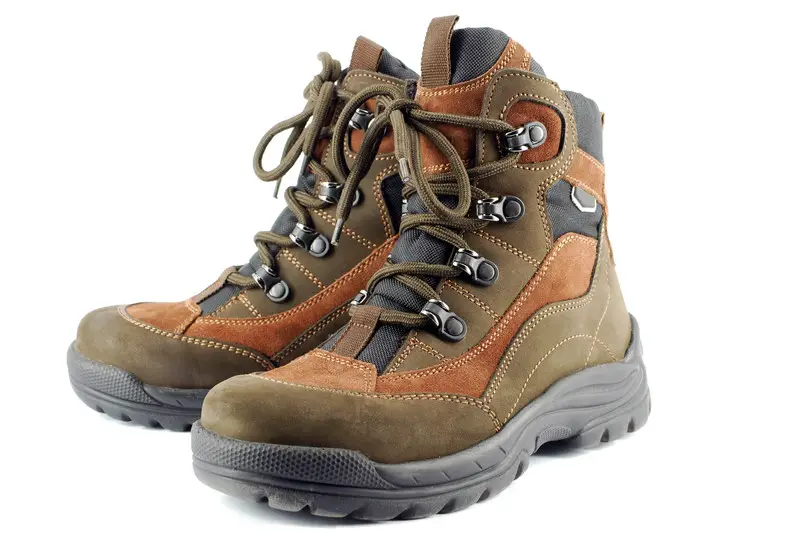 In our group today, one person, pretty new to the hiking group, didn't have suitable rain pants with them. The hike leader for the day had to tell them not to come with us. They weren't happy and argued their case but he's experienced enough to know what could happen.
Sure enough, if they had been with us when the weather got really bad and nasty they would have been in very bad shape. Drenched to the bone and being eaten alive by the razor sharp wind and hail. It wouldn't have been pretty.
As if the point needed to be illustrated to me again today, as we made our way down the escape route we passed a group of young kids, probably early teenage I'd say. It must have been a youth group of some sort out for the day.
As I walked past them, some of them were crying and they looked absolutely miserable as they fought with the wind and hail. They seemed to have two men who were their group leaders with them and they were both walking with their arms around a kid each, practically holding them up!
As I passed I asked a few of the kids if they were OK and the group leaders if they needed any help. I got reluctant nods but man they looked so miserable! Unsurprisingly, as I scanned the group all I could see was the wrong gear sticking out a mile.
Some of them were in trainers, jeans and cotton clothes, that type of thing. Absolutely crazy to be out hiking in mountains in that type of weather in winter in standard clothes made from that kind of material.
As already mentioned, I see people doing the wrong things again and again. You need to have the right hiking gear on and with you for all your hikes. Proper hiking boots for the climate you're hiking in is an absolute must. A waterproof rain jacket is also a must if you're hiking in wet weather. Good Hiking pants and rain pants are also an absolute necessity for hiking in rain, snow, etc.
While you need to have all the other parts of your gear right too, like base layers, gaiters, fleeces, etc., at the very minimum, for hiking in wet weather, you must have the proper waterproof hiking gear on and / or with you! It will be the difference between a miserable hike and an enjoyable but tough hike and in some cases, could even be the difference between life and death!
Sounds extreme but if you get into trouble and you can't get yourself off the hills, you're reliant on your gear to protect you until help get's to you. The speed with which you get very cold in bad conditions when you're not moving still surprises me and I am a very experienced hiker. It doesn't take long for hypothermia to set in.
Speaking of help getting to you, when we finally got down off the mountain and got back to the little village at the base of the mountain for a hot cup of coffee, two emergency rescue vans came shooting by us with their sirens blasting out. I can't help but wonder if it was that group of kids we passed who they were on their way to, I would not have been surprised if they had gotten into difficulty. Whoever it was, I hope they're OK!
Hiking is a fantastic activity and part of the fun, for me and for many, is to challenge yourself in different environments and conditions with all the varying elements coming at you. To ensure you have as enjoyable a time as possible, you need to prepare appropriately. Always ensure you:
Conclusion
Today was quite an experience for me. It really was the toughest weather I have ever hiked in, and I think I had a lot of things I haven't thought about in a long while, not that I doubted them, reconfirmed for me.
I hope you found this post useful I hope you can take something from it to help you stay safe on the trail. It's a real life example of an experience of hiking in tough conditions, that goes some way to illustrate how easily and quickly things can change.
It can happen to anyone, anywhere and even with the best laid plans, weather forecasts, etc. you can still get caught in a sticky situation you need to get yourself out of as fast as possible..
What are the worst conditions you've ever hiked in? I'd love to hear your story in the comments below 🙂