In this post I want to write some thoughts that might be helpful if you're in the market for a pair of rain pants. If you're a regular hiker you will inevitably get caught in a rain blast at some point. Depending where you hike of course, this may be a more regular occurrence than in other places.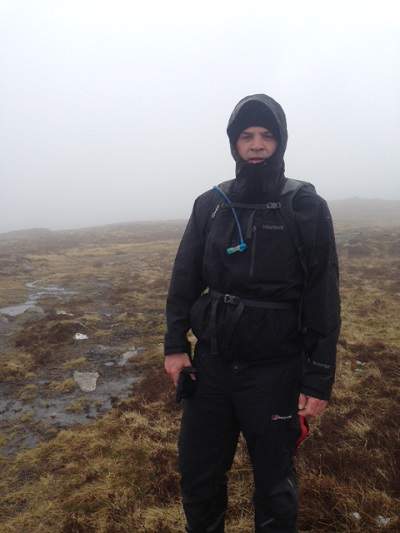 Rain pants are pants that go on over your normal hiking pants. Just like the ones I'm wearing in the picture above, on a pretty nasty day in the Wicklow Mountains in Ireland, they slide over your hiking pants providing a protective outer layer that faces the elements.
General Points
As with anything you purchase, you need to get a clear idea of what you need it for first. Then you can match up the specifications of the product to your needs to get as good a match as possible. Rain pants are no different so it's good to have a think on what you need from them in advance e.g. what kind of weather and environments will you be hiking in? Will you be hiking in heavy rain all day or do you just need protection from a rain shower every now and again?
You can get water resistant hiking pants that are a kind of all-in-one deal and you can also get waterproof rain pants i.e. you slip them on over your hiking pants when it rains. For some people, water resistant hiking pants be enough to meet their needs.
However, I tend to use both as I can be hiking in pretty wet conditions. I have hiking pants that have a bit of water resistance that are breathable and so can dry pretty quickly. I also have rain pants that I wear over my hiking pants. These are waterproof so they withstand much heavier blasts of rain.
With that distinction hopefully made clearly, in this post I am primarily talking about the outer rain pants.
Material
When buying a pair of rain pants, you first and foremost want to ensure they are, of course, waterproof. Rain pants, will utilize one of the many available waterproof technologies available. Secondly, you want to keep in mind breathability and some kind of ventilation features which I'll review in more detail further below. If your rain pants don't have some way to vent air, you will simply create a sweat box between your legs and your hiking pants. This will lead to more sweat, more heat and eventually soaking wet hiking pants from the inside out.
This just won't work so remember that while your rain pants need to serve the primary function of being waterproof, you also need to give good consideration to their ability to breathe and vent either via the material make-up and / or ventilation features. Rain pants are complimentary to your hiking pants, so they need to work well together.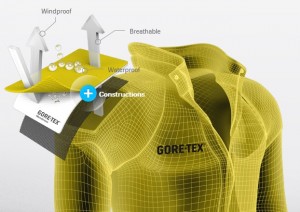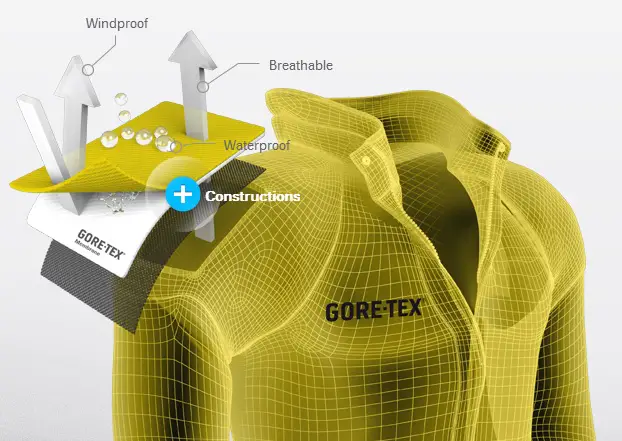 A more detailed explanation on the differences and distinctions between water resistance, waterproofness, breathability, etc. is available here. If you're completely new to buying rain gear for the trail, I recommend reading that post through as well to get more background understanding of the detail behind some of the standard terms used as they may well be new to you.
As mentioned, when it comes to your outer rain pants, you need something that is both breathable and waterproof. This will keep the rain and wet from getting in while also letting sweat and perspiration out and away from your legs. When it comes to material, I recommend that you aim for Gore-Tex, as shown in the diagram to the left, or another similar breathable and waterproof material technology. (Although the displayed image demonstrates this technology for a rain jacket, the Gore-Tex technology works in the same manner for rain pants).
It's worth noting that Gore-tex is not the only one available. There are many of these technologies and each hiking gear brand usually has their own type of technology for the same function. To reiterate again, in this post I am talking about outer rain pants not regular hiking pants but for most hikers, you will need to have both. Normal hiking pants for hiking in normal conditions and your rain pants to put on over them for when the skies open up!
Note: Gore-Tex Picture above taken from www.gore-tex.com and is used here for illustration purposes only.
Size
I could be stating the obvious here but be sure to review your size to get the correct fit for you. Remember, while you want a good fit at the waist, the pants themselves should be a bit loose to let air circulate. Also keep in mind, that you will be wearing your hiking boots with your rain pants and they are generally bulky enough so keep that in your thoughts too, your rain pants will need to fit over them.
Finally, while you want them to be a bit loose, make sure  that they fit comfortably over your normal gear. The waist will normally be elasticated so they should sit snug, but not too tightly, on your waist.
Weight and Pack-ability
Another thing to look for is good pack-ability and a light carrying weight. Layering is a crucial process to get the hang of when you start out as a hiker. It becomes second nature after hiking for a time but at the start it can take a while to know what is best to take with you, when to add / remove a layer, and so on. Your rain gear is your outer layer, the last line of defense between you and the elements outside!
By it's very nature, rain gear will spend a significant portion of it's life in your pack. That is, you only put it on when you need it. Therefore, bulk and weight are not what you're looking for, for your rain pants.
With that in mind, lightweight is the order of the day as you have to carry it around when you're not wearing it. Also, rain pants should also be able to be easily wrapped up to be comfortably packed away into your pack, so anything too bulky will be a pain.
Any hiking specific rain gear that you buy online or in the shops will by default fit this bill. However, some will be better, lighter and less bulky, than others so it's worth keeping an eye on.
Price
As with most of these things, you get what you pay for. A good pair of rain pants will cost you between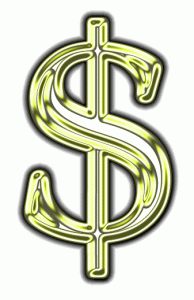 $80.00 – $150.00. You can get cheaper ones but you will be either moving more towards less functional options e.g. a less functional material make-up, less water resistance, etc. Overall, from my experience, price, within reason, can be a reasonable indicator of quality. So the cheaper the price, you may be running a greater risk of less quality.
Features
Side zips at the bottom of the pant legs for easy putting on over boots are a great idea to look for if you're purchasing rain pants. Remember, they are worn over your normal hiking pants so you have to get them on over your normal hiking pants. I highly recommend very easy to use and functional feature. It can come in zips, my preference, or sometimes buttons along the outside leg of the pants.
Picture it … the skies open up and there are heavy winds, do you really want to have to stop for any length of time to wrestle with a pair of rain pants to get them on over your normal hiking pants? Would you prefer to minimize any struggle to get them on? For sure! This is were outside leg zips as pictured on my Helvellyn pants below, or buttons, come in really handy. I've been very thankful for this feature on many occasions when the weather turned nasty quickly!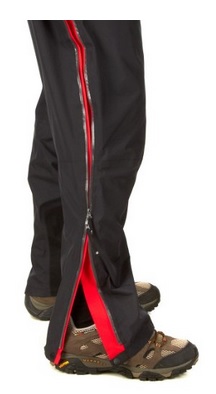 Another good feature to look out for when purchasing rain pants are some kind of ventilation features. These usually come in the form of the, side zips, or buttons as pictured above. If you look carefully at the picture above, you will notice that there are two zips, each one running in opposite directions. As the zips run both ways, up and down and in opposite directions I can close them up fully the whole way to the top of my outer leg. This enables me to create a cocoon type shell over my hiking pants underneath.
However, after hiking a while like this, as mentioned in the paragraphs above, it can get stuffy, even with the rain pants being made from Gore-tex or another type of breathable material. As one of the zips runs the whole way up to my hip, I can easily pop this one open as wide as I choose. This means I can create any sized air vent that I want.
This is similar to pit zips on a rain jacket, and can be really useful. It enables a very effective element of self regulation of temperature by quickly allowing hot air to escape from around your legs while letting cooler air in, when you open the zips. This is ideal for wet but humid conditions or if the heat just builds up too much inside if you're hiking at a fast pace.
Conclusion
In conclusion, I have covered most of the main things that I consider when going through the purchasing process for a pair of rain pants for the trail. As mentioned at the start, it's worth taking the time to get clear about what your needs are first before starting the search for the best suited product.
If you're just starting the research process, as mentioned above, check out the review of the Berghaus Helvellyn Pants. This will give you a good idea of a really good pair of waterproof hiking rain pants which should help get the thought juices flowing on what to look for. Also, if you need standard hiking pants, not rain pants, check out the hiking pants buying guide to learn more.
Finally, it is worth ending with a note that nothing in the world of hiking gear, is truly 100% waterproof. If you stand in torrential rain all day, gear will wet out at some point. Keep this in mind so you don't get too disappointed if it happens to you … I am talking serious rain here though … you should be kept dry for a decent period of time with good rain gear, but there is, as always, a limit!
Do you have any tips for buying a good pair of rain pants for the trail? I'd love to hear your thoughts in the comments below!