When it comes to understanding waterproof fabric for hiking gear, there are many things to consider. To get started, there are two broad categories to be aware of, water resistant fabric / material and waterproof fabric / material.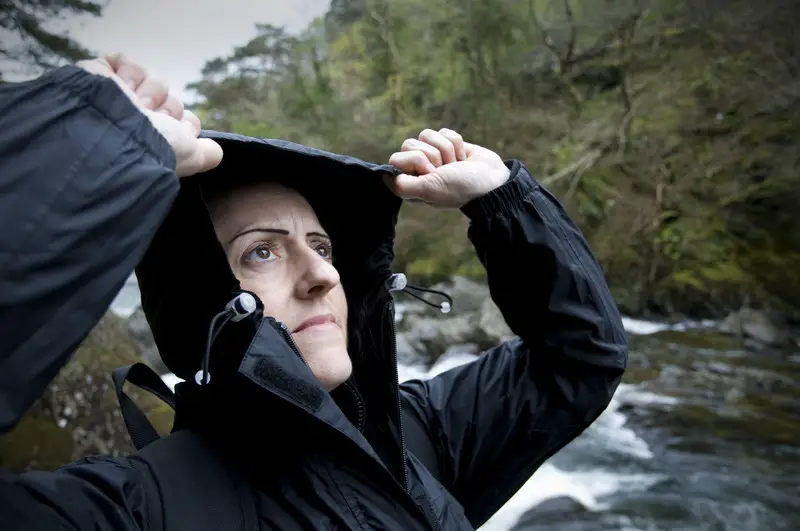 Water Resistant
The former, water resistant, refers to a material that will have more water resistant capabilities than standard clothing material i.e. it will 'resist' the rain and wet for a while but it will give in at some point.
It usually has the capability to dry quite quickly so if you get wet. That is, it should dry off quicker in reasonable temperatures than standard fabric.
Water resistant fabric is employed in a host of hiking gear. From hiking pants to some hiking jackets, from hiking shirts to varying tees and tops.
Waterproof
The latter, waterproof, refers to material that is, as much as possible, fully waterproof i.e. water is completely kept out and saturation occurs only at very high levels of water or moisture exposure. It should be noted here though that nothing in terms of hiking gear, in my humble opinion, is really 100% waterproof.
Waterproof fabric is typically employed in hiking gear that faces the elements directly. So, for example, a rain jacket and rain pants would, logically, be made from waterproof material. Waterproof gear also usually goes on top of other internal clothing layers, as an outer layer.
So, to try and give a practical example of this difference, you may have hiking pants on that have some element of 'water resistance' in the material used to make them but in heavy rain showers you would put 'waterproof' rain pants on over them to add tougher protection from the rain.
Understanding Breathability
Following on from the waterproof element of hiking gear, you then have the additional factor of breathability to consider. For example, a waterproof only fabric that does not have some element of breathability or ventilation, may not really be the best option for hiking.
The reason for this is that while non-breathable waterproof fabric may be very good at keeping external water from getting in, it does not let moisture from the inside, get out.
When you're hiking you're normally moving at a moderate to high intensity level. Therefore sweat and moisture builds up inside your hiking clothes so the material needs to be able to let this moisture out rather than keeping it in.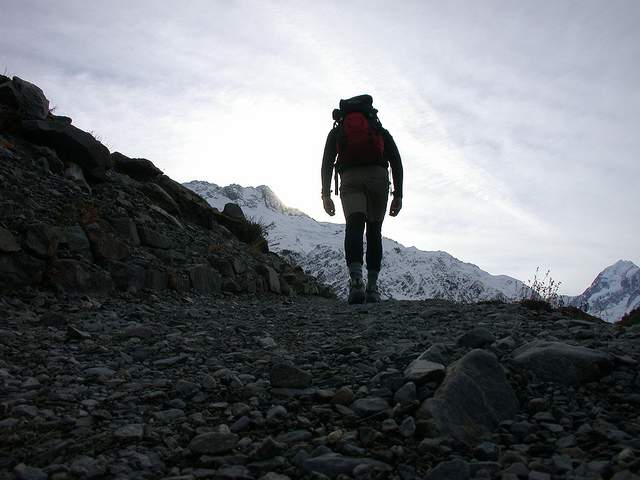 Truly 100% waterproof materials will do the opposite of this and will act like an oven keeping heat and sweat from your body against your skin and underlying clothes.
To help illustrate this, think of a basic rain jacket but one that has with no fabric breathability or ventilation features. This make-up should be good at keeping external water like rain from getting in but it will not be efficient at letting internal moisture out. Fine for walking from the office to your car, but not ideal for the trail, as it will create a very stuffy and uncomfortable environment around your torso if you were wearing it while hiking. As your sweat can't get out, you therefore get wet from the inside.
On the other hand, it's not all negative. An example of something made from this tougher kind of non breathable material that serves a useful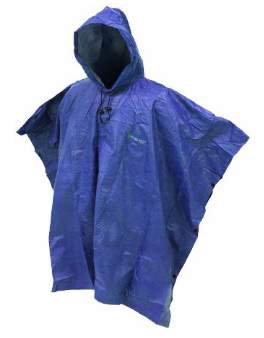 purpose while hiking could be a poncho used for relatively short but intense bursts of heavy rain in humid conditions.
These are designed from tough materials that the water just rolls off of. Fine for a heavy blast in a warm tropical climate, but maybe not the best solution for a cold Autumn day in the hills in the Highlands in Scotland. It all depends on the material though 🙂
It's worth noting that good breathability in gear generally tends to lend itself to good drying capabilities. In my personal opinion, if I do get a bit wet but my gear is breathable enough to enable it to dry out relatively quickly, I'm not too bothered. There's of course a limit to that though 🙂 As best as I can tell, better breathability enables the material to dry quicker.
As a final note on this, when it comes to combining breathability and waterproofing e.g. in a basic rain jacket, breathability in terms of the material is generally not amazing and I haven't found it to be very effective functionally. This is where features like pit zips, in a rain jacket, are really useful to have direct ventilation to get air moving in and out.
However, as you move up the scale in terms of quality of make-up of rain jackets, e.g. 3 layer construction jackets, breathability does get better. However, there is a trade-off as these jackets are much more expensive and are considerably bulkier and heavier than a basic rain shell jacket.
Yes, it can all be a bit confusing 🙂 read on …
Waterproof and Breathable Fabric Material Technology
Probably the most well-known fabric material technology for waterproof / breathable gear is Gore-Tex. There are many others though.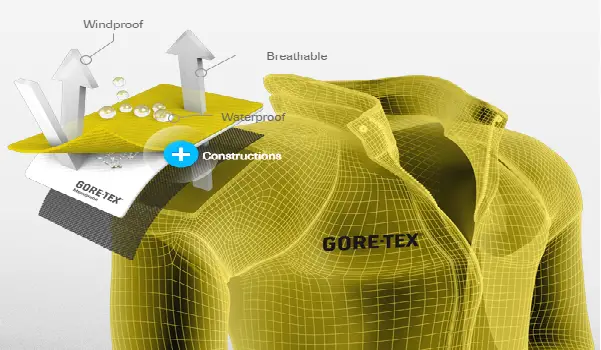 Picture taken from the Gore-tex.com
Most big brands have their own variation of waterproof and breathable technology which aims to perform the same function. For example, The North Face developed their Hy-Vent technology for this purpose.
Many basic hiking rain jackets comprise of a typical standard / basic rain jacket construction using a 2.5 layer jacket with a DWR coating. To understand what 2.5 means in the context of rain jackets, you need to understand another item which you will see a hiking rain jacket listed as i.e. 2 layer, 2.5 layer and 3 layer.
What does that mean? Well, I covered that in this post on the different types of jacket construction and what they mean. Read that and it should hopefully shed some light on it.
To help understand how to compare and judge the functional capability of these materials let's look at performance measurements next. In reality, I'm not sure how much you can take these measurements as Gospel but they do give some element of guidance when looking at the performance capability of a hiking rain jacket.
Performance Measurements
OK, here comes the science-y bit which I will try best to explain in layman terms, i.e. so even I can understand it! To help rate or measure waterproofness and breathability, common performance measurement ratings are employed.
Waterproofness is measured in two ways:
In 'mm/24hours' – In brief this refers to the amount of rainfall a fabric can withstand in a day
In PSI (You may know PSI from your car tires) pounds per square inch – This refers to the amount of water pressure (As opposed to air in tires) a fabric can withstand
The higher of either of these ratings the more water resistant the garment is. For example, completely waterproof garments will be up in the 40-50 PSI region.
Breathability is measured in one way:
In g/m²/24 hours – In brief, this is the ability of the garment to let moisture pass through it from the inside. This works by putting lots of microscopic pores per square inch of fabric. These pores are small enough to keep water liquid, like raindrops, from getting in but small enough to let water moisture and vapor molecules, like sweat, out.
There is way more behind the science of this but this is enough to enable a reasonably educated buying choice. In short, the higher the rating the more waterproof and breathable the garment is. I would aim for 15,000 – 30,000 Waterproofness (mm/24hours) and 20,000 – 30,000 for Breathability (g/m²/24 hours).
I came across the short video below and although the Guy is referring more to snowboarding, his explanation of waterproof and breathable ratings in jackets applies and is easy to understand.
Maintenance and Care
Due to the special nature of water resistant and waterproof materials used in hiking gear, special care is needed to take good care of it. As a starting rule, always read the care instructions for your particular piece of hiking gear and follow them! This will ensure you get the longest use and life out of your gear as possible.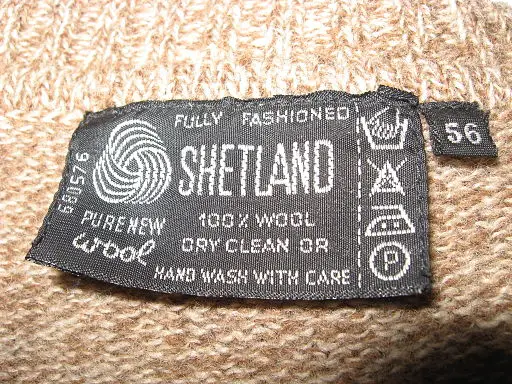 There are good cleaning and reproofing (restrengthening your hiking gears waterproofing / resistance capabilities) products available. These are specifically designed for washing, cleaning and maintaining your waterproof gear and are worth investing in to help with the aforementioned longevity. I use these products myself, for more information on them check out this post on how to clean a waterproof jacket.
Conclusion
So that's it for today! These are just some general points to help you get a better understanding of waterproof and breathable fabric and the different things you should be aware of when purchasing waterproof hiking gear. As stated at the start, I don't really believe that any hiking gear clothes item is truly 100% waterproof. It will wet out at some point.
For hiking, I recommend a good but basic rain jacket as the option of choice for the trail. They are lightweight, they dry quickly, they are easily to pack away and they won't break the bank. If you're new to buying a hiking rain jacket, I suggest you read this post on how to buy a rain jacket. It covers all the key things you need to think about when choosing something suitable. If you're ready to purchase, check out our top rain jacket recommendations.
If you've any questions on this subject, please feel free to ask them in the comments section below. If I can help you with anything, I'll do my best to 🙂