This post is all about how to clean a waterproof jacket or any waterproof clothing hiking item you have. First off, it's important to mention that to get the most out of your waterproof hiking gear, you need to look after it so a routine cleaning and maintenance plan is a good idea. Not only will this ensure the best performance but will extend the life of your garments.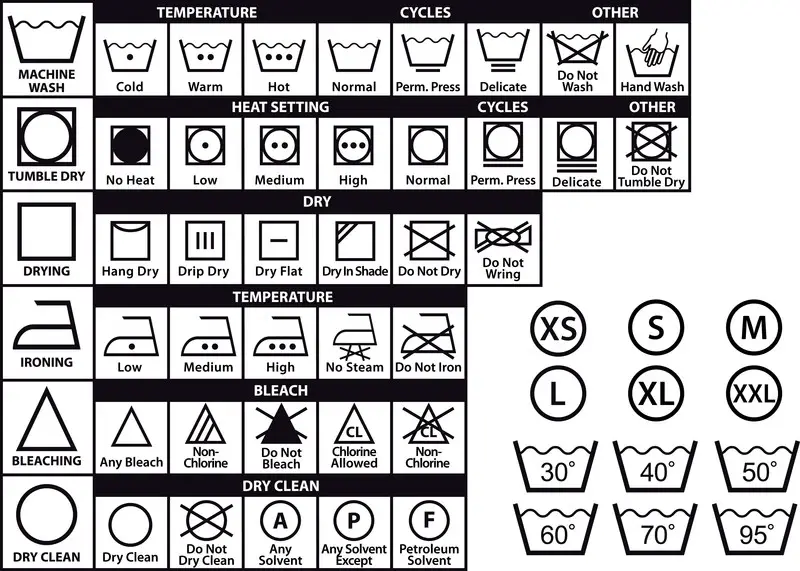 The outer layer of waterproof jackets are covered with a substance that has been treated to make it DWR (Durable Water Repellent). To know that your DWR is working as it should is easy. Next time it rains and you have your jacket on, look at the rain on your jacket. You will see that little beads of water form and roll off your jacket.
DWR will of course not last forever and will eventually wear away and many people think that washing your jacket will only speed this process up. This is only sort of true. Washing your waterproof hiking jacket with standard detergent will not do your jacket any favours. However, not washing it is not a good option either.
When you wash a waterproof hiking jacket with a standard detergent, the DWR is affected and so it's ability to bead water is lessened and eventually lost.
Not washing it however will also eventually lead to the same problem, so therefore you do need to wash your jacket but you need to wash it with very specific detergent and you also need to, what's known as, 'reproof' your jacket from time to time to help revitalize the DWR capabilities of your jacket.
Washing your Waterproof Hiking Jacket
Your first port of call, as with washing any item of clothes, is the manufacturers label. Review it first to find the most suitable temperatures, guidelines, etc. for washing your jacket. Always follow the manufacturer's instructions!
When you wash your jacket you need to use a very specific detergent for washing waterproof clothes. I use Nikwax Tech Wash as it is specifically designed for cleaning waterproof clothes and I have found it to be very good. Now I should add here that this only takes
 care of the cleaning part of  looking after your jacket. It doesn't 'reproof' as mentioned above. That is looked at further below.
Handwashing is fine but if you're machine washing your waterproof hiking jacket, always ensure the detergent tray and machine is completely empty of old detergent from standard washes. When you're happy that is the case, you simply machine wash your jacket as normal but using Nikwax Tech Wash rather than standard detergent.
Always ensure that that all zips and Velcro straps are closed on the garment. I tend to try and not wash my waterproof gear too often, I try to keep it down to once or twice over two seasons so either Autumn and Winter or Spring and Summer.
This is of course dependent on how dirty you get your gear while out venturing in the hills and also how long your waterproof capabilities last.
If you hike five days a week, you will likely need a wash and reproof sooner than someone who only hikes once a week. I have a friend who works in the outdoors on a daily basis and for his specific rain gear, he uses a 12 use rule. That is, for every 12 heavy uses he washes and reproofs his rain gear. By heavy, he means when they get a battering from the weather. However, he uses a discerning eye to either extend or shorten this schedule.
What I'm trying to get at with this is that while the guidelines I provide here are hopefully useful, you need to learn what works for you based on your usage and your quality of gear. Basically, keep an eye on your rain gear and when it starts to give minor indications that it's not doing it's job as well as it should, you know it's time to try and reproof.
Drying your Waterproof Hiking Jacket After Hiking
Personally I prefer to let all my hiking gear drip dry so to be honest I've never used a dryer to dry any of my hiking stuff so can't really comment on whether it's a good idea or not. If you're in a rush I would refer to the manufacturers instructions again but if you can, let it hang to dry, most rain gear dry's quite quickly using the drip dry method anyway.
Re-proofing your Waterproof Hiking Jacket
After washing using Nikwax Tech Wash, it is probably a good idea to reproof it too. In short 'Reproofing' means washing with a product that revitalizes the DWR of your gear. I'm not 100% 'au fait' with the science of how this works but it does work and can extend the life of your rain jacket. I again use a Nikwax product called Nikwax TX.Direct Wash-In. This is very easy to use and you just was it in your machine as normal using the it.
Another option is to buy DWR enhancing spray like Nikwax TX.Direct Spray-On, pictured below. I have heard this stuff is good but I haven't used it myself as yet. 
 I have no doubt it works well though as I have had good experiences with the other two Nikwax products mentioned in this post. There are also a lot of very positive user reviews for the TX direct spray so the general consensus is that it's good stuff.
Conclusion
Just as a note, this post applies to all waterproof hiking gear treated with DWR not just your rain jacket. Your hiking gear is of course durable and tough by nature but it of course must endure harder conditions and tougher treatment than standard clothing.
Therefore, it can need a bit more specialized TLC than your standard clothes. Do that and you'll get good longevity, life and use out of all your rain gear!
There's a lot to be said to getting used to your gear too. When you buy rain gear, you'll start to get a feel for when it needs to be treated as you use it. Remember though, as with everything, nothing lasts forever. The longevity of your gear will depend on the quality and make-up of the construction and materials as well as how well you look after it over time. There will come a time though when you just got to get new gear 🙂
Do you have any tips for cleaning hiking gear? I'd love to hear about it in the comments below.