In this article I want to take a look at local hiking clubs, as they are a great resource that are available to many folks in their local areas.
When you are starting out hiking, it can all be a bit of a mystery. Where do you go to hike? What should you bring? Who should you go with? How do you stay safe? There can be a lot of things to consider for sure.

For people just getting started in hiking, joining an established club is a really good idea for many reasons. For more experienced hikers, joining a local hiking club can also be a great idea for multiple reasons. I review some of these reasons in the sections below.
Graded Hikes and Walks
Most hiking clubs will cater for all types of hiker and therefore all levels of fitness. To help them organize folks and to get an understanding of the fitness levels people have when they start, they will generally grade their hikes.
Grading simply means that each hike is awarded a grade based on it's level of difficulty. So based on a scale of 10, an easier hike will have a lower grade of say 1 to 3 while a harder hike will have a higher grade of say 8 to 10 with medium hikes sitting between 4 and 7. The grading will be based on things like distance, altitude, terrain, and so on.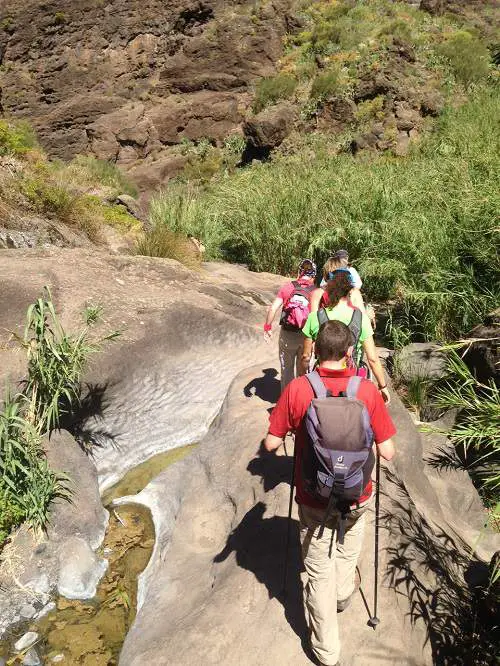 The general idea of this is that when you're trying to organize many hikers into manageable groups, you want to be able put people of the same fitness levels on the same grade of hike, so they can all keep up with one another.
This grading system can also be very useful for someone completely new to hiking, as they can get a taste of how they handle a proper hike but at a suitably basic level before going further.
Regardless of your hiking experience, when joining a hiking or walking club, a lot of the time you may be asked to start off on a low or medium level hike. Please don't be offended if you're super fit, it's just the easiest way for a club leader to get an idea of your fitness before allowing you on harder hikes.
Sometimes a club leader will vet you in advance though, and if you tell them you're just back from hiking up Kilimanjaro last week, they'll likely let you join a higher grade hike from the get go 😉
Note: hiking can be funny in that you could be quite fit in a particular sport, but your specific fitness skills may not apply to hiking and you will still need time to adapt to that type of activity.
Organised Transport
A lot of the time, when you head out hiking you are going to places that are outside of built up areas like cities and towns. Therefore you need transport to get there.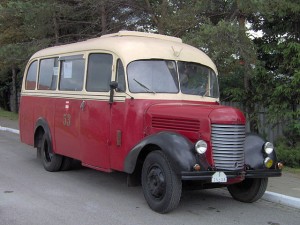 Many clubs will organize transport for their members, for a small fee, that will pick up people from a particular point and bring them back when the hike is finished.
Also, even for things like car pooling clubs are really great. There's no point four people from one area all driving their own cars to the hiking location if they can all pool together.
Not only does it save on fuel costs but it will of course be better for the environment. Often times, car parks at hiking locations can be quite small, so the less vehicles that are there, the better.
Note: I only put a picture of an old style bus to the right here as I thought it looked cool … you get the idea though 😉
Guided Hikes
Another great advantage of hiking with a club is that the hikes are all organised in advance by an experienced hiker. Usually there will be a Group Leader of some kind who will have other one or two helpers. Generally these are volunteers from the club who take turns organizing and leading or supporting the hikes.
For a newbie this is great as your hike will be all mapped out well in advance. These volunteers will also generally be experienced hikers who have good navigation and mountaineering skills.
It also should give you a selection of hikes to pick from, as many groups plan their hiking schedule well in advance.
Experience
When you join a club of any kind, you of course get the benefit of years of experience from all the other members. If you have any questions about hiking be it about what are good hiking boots to get or what food you should bring on a hike, you will get the best answers and guidance from your hiking club comrades.
It never ceases to amaze me actually. I have been hiking for years and I still regularly meet folks who teach me a thing or two. For example, hiking gear is always changing and, generally speaking, getting better and better in terms of function and so on.
I find many people can give me good recommendations from their experience with gear and so on. As well as that, I regularly pick up a new hiking tip or general recommendation from other hikers.
Socializing With Like Minded Folks
When you join a hiking club you will of course meet like minded people. If you are interested in hiking you are likely a big fan of the great outdoors in general and probably like to dip your toe's in the water for some other outdoor activities be it rock climbing, fishing, etc.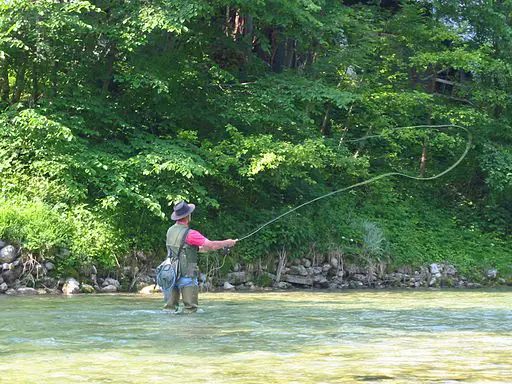 When you join a hiking club you will be meeting and socializing with like minded people, who are likely interested in similar things, so the possibilities are endless with regards to where it might lead you.
Aside from the possibilities of other outdoor activities, most clubs will organize hiking trips away or social nights out for dinner or the like, so there are many, many, opportunities for fun to be had.
I am also aware of numerous couples who met through hiking clubs too, so if you're looking for a bit more than a social encounter, forget match.com ha ha 🙂
In all seriousness though, it does of course happen a lot, people meet on a hike or two and end up dating each other. In fact, I know one couple who met through one of my regular hiking groups and they are now married. We don't see them anymore though … not sure what that may indicate 🙂
Conclusion
In conclusion, whether you're new to hiking or have done it before, but would like to expand on your experience, joining a hiking club is a fantastic way to go about it.
There are many benefits and I have only listed a few of the main ones above, there are no doubt many, many others which I have not touched on.
To find a hiking club, simply go online and type in 'your area name' and 'hiking clubs' into search. That should do the trick. Most towns and cities will have plenty of hiking groups and remember you're not limited to joining only one, you can join as many as you like.
Also, meetup.com can be a great place to find a local hiking group too. Again, just use the same search criteria on their website. I know of several excellent ones from my city on it.
One final thing to mention is that some hiking clubs will have a fee to join. This is usually a minimal fee of twenty or thirty bucks for the year, to cover general admin costs for the club.
All perfectly reasonable and when you sign-up, the items that make-up any membership costs are usually explained in detail, so you know what you're paying for.
If you're keen to get out on the trail and started with hiking, and want to meet some like minded folks, joining a hiking club or group is an excellent way to get started. So, are you a member of a hiking club or hiking meetup group yet? 🙂
I hope you found this article useful and informative. Please like, comment and / or share.