I received a comment from a gentleman last week on a review of a pair of trail shoes, where he stated that he couldn't understand where the comfort of the shoes, that I was referring to in the review, was coming from.
He stated, rightly so, that the insoles of the shoe were too thin for him and just wearing them in his house for a couple of hours was hurting him.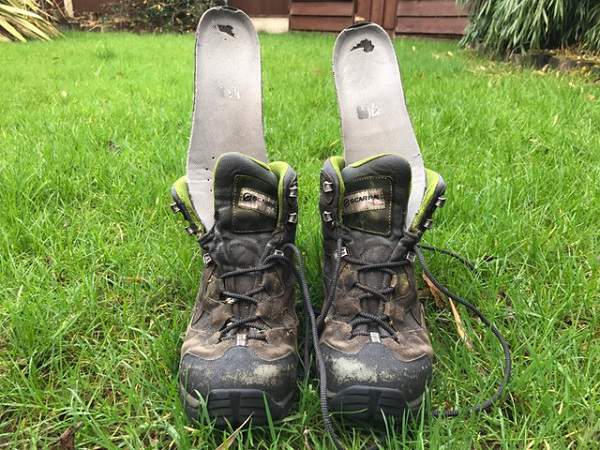 Now, my experience with the Lowa Lo, hasn't been like that at all. On the contrary, I find the shoes very comfortable. I also tend to like a thinner insole (within reason of course), I find too much padding can lead to problems for me.
Either way, what I want to illustrate with this example is simply that, no one size or preference will work for all. I have no doubt the insoles in the Lowa Lo he had just bought were causing him discomfort.
Sometimes, as crazy as it sounds, even insoles, depending on the type they are need to be broken in but other times, they just aren't the right fit for your feet.
I suggested to him to, if he was otherwise happy with the shoes, to consider getting a new pair of insoles. Failing that, his best course of action was to return them for a refund.
With that in mind I thought it would be useful to investigate the insole side of that advice some more and explore what insole options there are available.
Your Feet are Unique
The range and types of people's feet are as wide and varied as the many types of hiking boots there are available.
From flat feet to high arches, from narrow feet to broad feet and a myriad of things in-between, there is a large amount of possible options. So it is not surprising that there are a lot of different types of insole available.
If you're in the market for new hiking footwear as well as insoles, then check out the best men's hiking boots and the best women's hiking boots.
If you are looking more for lower cut trail shoes, check out the best men's hiking shoes and the best women's hiking shoes.
If you find yourself not 100% comfortable in any pair of hiking boots, reviewing the insoles is one possible solution that might help improve your comfort factor without having to go down the road of custom made hiking boots or buying a new pair.
Signs that you may Need New Insoles
To start with, let's look at some signs that you might need new insoles for your hiking boots. At the extreme end, it will be fairly obvious a pair of insoles in a pair of hiking boots isn't working well i.e. it will be sore and painful while walking in them.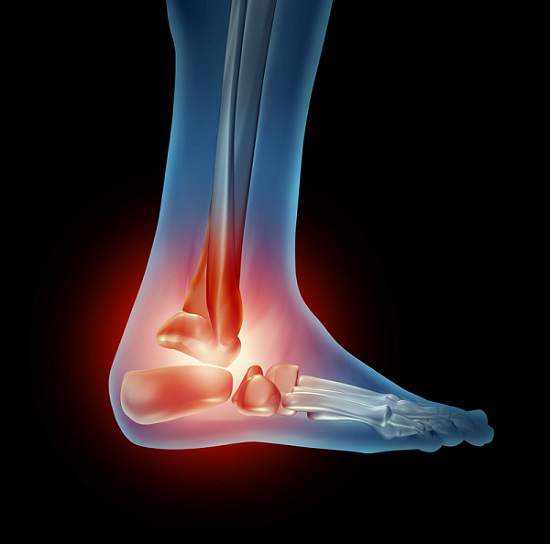 However there are many destinations along the way to this extreme and you may never get that bad. Although as soon as you notice anything, you should aim to correct it as soon as possible, as continued use could lead to more acute problems down the line.
If, for example, you are out hiking and you notice that your ankles and feet are getting fatigued and feel achy more easily than you would expect. That can be a sign that your insoles aren't up to scratch. Similarly, blisters and hot spots can also result due to ill-fitting insoles.
Please also keep in mind that pain may not necessarily manifest in your feet or ankles, you can experience pain in your back or legs while hiking that can be a result of issues coming from the feet area.
Generally speaking, you'll know yourself after using your hiking boots on a long hike, just be sure to pay attention and listen to what your body is telling you, it is rarely wrong.
Aside from that, insoles can just wear down after consistent use over time, just like the ones in my old Scarpa boots in the picture at the start of this article, and they just need to be replaced like anything else after a lot of miles have been put in.
What are the Different Types of Insole Available?
When you've established that you may need new insoles, broadly speaking, there are two different types of Insole to consider for hiking boots (or indeed most kinds of shoes).
The first kind offers a more rigid fit and focuses on providing support, while the second has a more cushioned sole and focuses on shock absorption.
When it comes to the first kind which offers more support, think of someone who has a high arch vs. someone who has flat feet as an illustrative example.
You can easily see that a hiking boot that is comfortable for someone with flat feet may be very uncomfortable for someone with a high arch, as their feet require different support at different levels.
The problem here is structural support. For the second type of insole, the focus is on shock absorption and so it has more to do with cushioning.
A handy way to think of the difference is that a rigid structural insole encourages your feet to mold to the insole to provide stability and structure, while a cushioned insole molds to your feet to provide more cushioning. Insoles will also typically have anti-odor, bacteria characteristics to help your boots stay fresher.
How Your Feet Move
Next it's worth thinking about how your feet actually move. Broadly speaking, your feet have two main motions, pronation and supination. Everyone pronates and supinates to one degree or another. Of course, some will pronate more than others and so on, depending on the way their feet are.
The post linked to just above covers this topic in more detail. However for the purposes of this post, in brief, pronation is the body's way of absorbing shock and so your foot expands as you walk on flat ground.
With supination, which provides a natural support for the body, the foot roles outwards to provide lift to push forward. Both are part of your 'gait', or the way you walk. The video below also gives a simple explanation of pronation and supination.
To get a better idea of how you walk, for most people, any good outdoor gear or running store should be able to help you figure out whether you over pronate, over supinate, sit in the middle, etc.
For more extreme cases, you may need to see a foot specialist where they will perform a computerized gait analysis and so on. To get you started, you can do the wet test to get an idea of what type of feet you have.
What Insoles do Hiking Boots Typically Come With
In short, it seems to vary as best as I can tell. They will tend to have a mix of both kinds to try and suit the majority of people.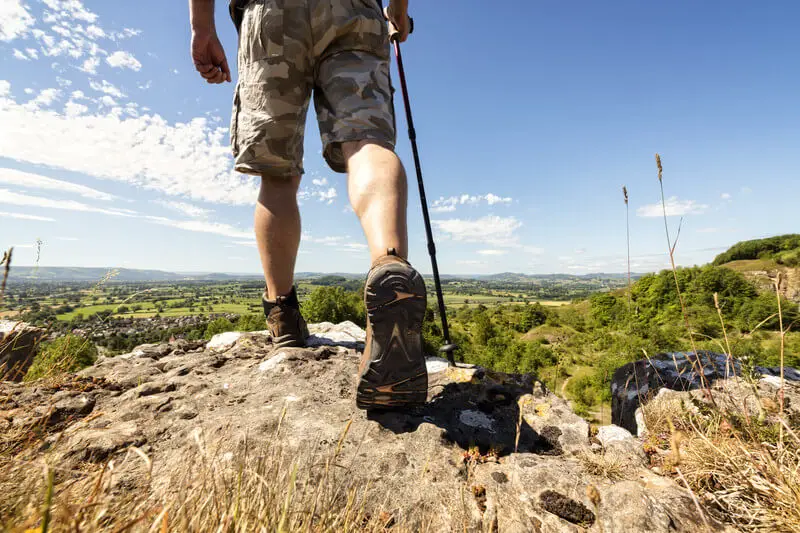 However, a more rigid insole seems to me to be the more common as it is I assume, and in my opinion, generally better for hiking. Some insoles in hiking boots can leave a lot to be desired though.
It's worth noting, some boot and shoe makers, for example, Merrell, will have their own special trademark technology for insoles e.g. Ortholite foot beds. As far as I understand it, these are leaning more towards the world of orthotics as they are more specialized, and so could be very comfortable.
The insoles in most hiking boots will be removable so you can take them out to be aired, handy when you need to clean your boots after a hard day on the trail. This also means you can easily replace them or place more insoles on top of the existing insole.
Profile Guides
Insoles broadly can be explained by the profiles listed below:
| | |
| --- | --- |
| Profile | Description |
| Low Profile | This if for people who require low arch support. If you have good arches a low profile insole could be the ticket |
| Medium Profile | The medium profile, aka slightly flat footed, is probably the most common. A medium profile insole will offer great support for most people and most foot types |
| High Profile | This is for people who have flat feet. If your foot pronates more rather than supinates, then a high profile insole can help you build up your arch support |
As well as this, sometimes, there will be a reference to volume. What this means, is that it references the amount of volume (or space) needed in a walking boot or shoe, when combined with the existing insole i.e. sometimes it can be added to the existing insole.
| | |
| --- | --- |
| Volume | Description |
| Low Volume | This insole should fit all types of low volume shoes e.g. cycling shoes as an example |
| Medium Volume | Should fit some hiking boots and shoes including boots with fixed insoles |
| High Volume | This will only fit "roomy" insoles i.e. you can take the manufacturer's insole out (pretty standard in most decent hiking boots). Probably the most common choice for use with hiking boots |
Getting a Proper Fit
Once you've worked out your profile, either instore or via the wet test, as you're getting insoles for already problematic boots, a good fit is critical. Outlined below are some tips on how best to get a good fit from an insole:
Check if your heel fits inside the heel cup, and doesn't spill over the edge
If the insole is too narrow, try going up a size
If your toes extend beyond the end of the foam forefoot, also try to go up a size
Insoles are normally cut to match your feet so they will normally be big compared to your feet and you adjust accordingly. Take your time with getting the cut right. Do too little rather than too much as there is no undoing it if you make a mistake and cut too much off!
Popular and Functional Insole Options
Below I have listed some popular insole options from two well-known insole companies, Superfeet and Sorbothane.
Superfeet are more to do with the first kind of insoles i.e. for more rigid feet to provide arch and structural stability and support. Sorbothane, focus on impact absorption providing more cushioning in particular parts of the insole.
Superfeet
Let's start with looking at the Superfeet options, please note there are more options available but these are three of the more common ones in available.
Superfeet Green Insoles
The Superfeet Green are for folks with high arches and will fit most roomy footwear styles where the factory insoles can be removed. These can help with common foot pain like arch pain, heel pain & plantar fasciitis.
Superfeet Blue
Superfeet blue are a Medium-arched insole for people who require intermediate support. They will fit most footwear, including hiking boots, without much extra room. Again, they can be used to help with common foot pain, arch pain, heel pain & plantar fasciitis.
Superfeet Black
You can probably guess what type of feet these are for 🙂 Yes, the Superfeet black are a low-arched insole for people who require light support. Again, they will fit most footwear and they can be used to help with common foot pain, arch pain, heel pain & plantar fasciitis.
Sorbothane Insoles
These are general purpose shock absorbing insoles and they come in three varieties which are, single strike, double strike and full strike. They are for use in all types of walking shoes and hiking boots
Sorbothane Single Strike Insoles
These are High performance insoles complete with support, foot strike protection, flexibility and cushioned comfort.
Designed for activities where the heel is subject to the most impact shock, an inbuilt comfort contour and heel cup in the heel forefoot area offers a comprehensive shock absorbing solution. They rebound to their original shape after each impact for shock absorption and cushioning.
Sorbothane Double Strike Insoles
These are high performance insoles complete with support, foot strike protection, flexibility and cushioned comfort.
Designed for activities where both the forefoot and heel are subject to the most impact shock, an inbuilt comfort contour and heel cup in the heel forefoot area and added shock absorption in the forefoot area offers a comprehensive shock absorbing solution.
They rebound to their original shape after each impact for shock absorption and cushioning.
Sorbothane Full Strike Insoles
These are High performance insoles complete with support, foot strike protection, flexibility and cushioned comfort.
Designed for activities where the whole foot is subject to impact shock, Full Strike offers a comprehensive shock absorbing solution. They rebound to their original shape after each impact for shock absorption and cushioning.
What I Prefer
When it comes to a general insole, my personal preference is a more rigid insole option as opposed to one with more cushioning. While it can take a bit longer to get more comfortable in, the rigid insole tends to toughen up my feet.
It also, apparently, encourages the feet to make more fat cells on the base of the foot, in effect creating your own shock absorption.
I am broadly cautious of too much cushioning. I always think of how running shoes that had too much cushioning, which although heavily marketed as running shoes, were eventually found out to be bad for peoples feet, and actually caused runners more issues that old fashioned flat running shoes!
I used to run a lot so I experienced this first hand and I think the same logic applies in hiking boots.
However, as already stated, everyone is different and some folks may need that bit more cushioning. What works for me, will quite likely not work for you so take the time to find what meets your needs.
FAQ re: what can New Insoles help me with?
I say this a few times throughout this article, new insoles won't fix every problem, they're not a silver bullet. However, they are worth investigating if you are experiencing some minor discomfort in your hiking boots when hiking, especially if the source of the issues is down to the fit.
Some typical things that New Insoles can offer some help with are arch problems e.g. low or collapsed ones, where one foot is a little longer than the other and heel slippage.
It is worth paying attention to what may or may not have changed. Below are some questions to run through to help assess whether insoles could be worth a look.
Q1. Are your hiking boots brand new? 
If yes, then it could just be about time to break them in. If too much time has went by, then it could be time to start experimenting with new insoles.
Always spend a bit of time wearing the boots at home in the house before committing to buying them. You can usually bring them back within a few weeks as long as you haven't worn them outside, be sure to check with the retailer in advance though.
While wearing your boots in the house is nowhere near the same as using them out on the trail, small issues in terms of discomfort in the fit, can well present themselves as noticeable. 
These could of course be part of the breaking in process, but they should subside after a time if they are. If they don't, then you may have a fitting issue that could develop into something more substantial.
Q2. Are you only experiencing issues in one part of the foot? On both feet or just one? 
Where the discomfort shows up and how, is important to note. If it's just in one place, then the assertion would be that you otherwise have hiking boots that fit pretty well, so insoles could help to solve the problem.
Q3. Has the irritation or issue only developed recently? Was it sudden or gradual?
Has the issue suddenly appeared, or has it manifested gradually. If sudden, did you start to notice the problems after a specific event e.g. your foot slid down into a hole in the ground while hiking.
If so, then maybe your discomfort could be due to a stressed muscle, tendon, ligament, or the like. Some stretching and a foot massage can help. a great way to stretch your feet is to get a hard ball, like a golf ball. We go into how to do that in more detail in the next question.
If it has manifested gradually, then this could be a sign that your insoles are wearing down, and so replacing them might help resolve the issue.
Q4. In reference to the last question, how can I stretch and massage my feet without the help of someone else?
Using a tennis or golf ball, stand on it with one foot while your other foot is standing normally on the ground. Apply pressure and roll the ball around the sole of your foot. Adjust pressure as required, gradually applying more into tender spots.
The video below is specifically in reference to plantar fasciitis, but the same process applies fro a general stretch.
This is a great way to loosen the feet, kind of like giving yourself a foot massage. Our feet are often neglected when it comes to regular and good TLC, mainly as we think we can't get at them without the help of someone else 🙂
This is somewhat ironic, as if there is one part of our bodies that takes a beating every day without fail, it has to be our feet, as we are walking on them each and every day.
If this doesn't help, then moving onto investigating into insoles is probably a sensible next step. Keep in mind, that if you experience any unbearable or very sharp pain while rolling the ball under your foot, stop!
You only feel tight tension in your feet, a kind of pleasurable pain if you will, like having a good shoulder massage, it can hurt a little in the shoulders at the time, but you know it's good discomfort as you can feel it loosening.
As always, use common sense when doing this. Take your time and ease into it gradually.
Q5. Are there any other things I can do to help keep my feet comfortable while hiking on the trail in my hiking boots?
One tip I will give, which is a bit out of left field in the context of this article. However, I feel it is worth experimenting with, as I was surprised at the side benefits of it.
Some years back, I started to apply Vaseline to my feet before setting out on a hike. My reasoning for doing this, was just as an extra thing to help prevent blisters and chaffing, especially on longer 20 to 30 mile hikes.
This is great to help prevent blisters and it works well for that purpose. However, over time I started to notice some other benefits of doing this.
It's hard to put my finger on precisely, but I would say that my feet in and of themselves, somehow felt less tired as well, after a long hike with the Vaseline applied.
I have reasoned that the Vaseline enables more micro movement within the boots, between your hiking socks and your skin. This means there is less friction, and so my feet are more comfortable.
On the flip side of that, when there is more friction, this can eventually lead to a build of a stronger tension which then drills down into the underlying tendons, ligaments, etc.
I have no scientific basis for this I hasten to add, purely my subjective experience. However, the main point is, that if you are experiencing minor discomfort, adding this into the box of tricks to experiment with to help resolve it, is worth a shot.
It costs pennies, and if nothing else, you will help fend off the dreaded blister and your feet should feel a bit more comfortable and loved, sure what can there be to lose with that 🙂 
Conclusion
If you get a pair of good hiking boots that you otherwise really like, but you feel they could be more comfortable, investing in good insoles is certainly worth a look.
Trying to find the perfect hiking boots is a tough and ongoing quest for most, so if something ticks every other box but the insoles are causing you some issues, it could be worth looking into this more to see if some new insoles will do the trick.
Please remember to keep in mind that some insoles need a bit of time to break in as referenced above, so give your boots time and properly break them in. 
Remember, I am adding this information here to hopefully be helpful for folks as guidance and information, but I want to stress that I am not a foot specialist.
If you find you are experiencing serious problems with your hiking boots, or any shoes for that matter, you should seek appropriate professional advice.
I hope you found this article on how to choose the best insoles for hiking boots and shoes useful. If you did, please like and share around your networks, it always helps us when you do that 🙂