Fastpacking is an increasingly popular type of backpacking that involves covering long distances at speed. A day's fastpacking will usually comprise of sections of running, hiking and rest stops as necessary.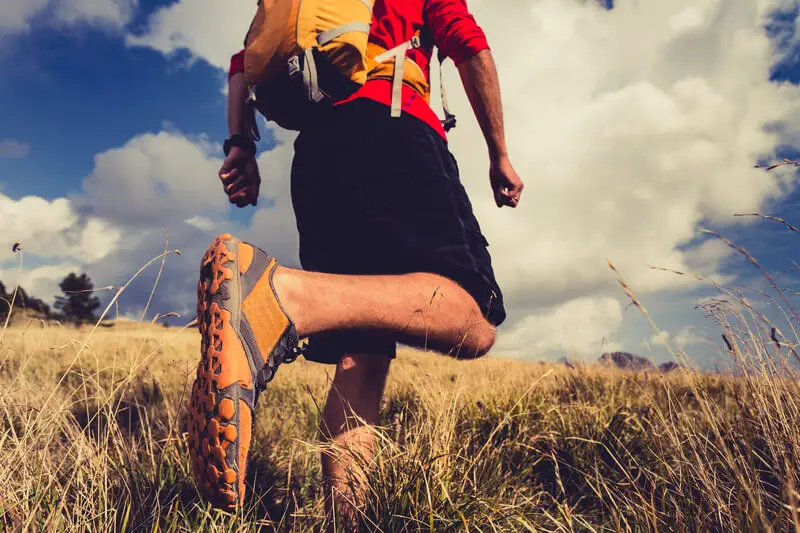 Although certain trails might not lend themselves to actual running, especially at the start when your pack is fully loaded, fastpacking generally involves progressing at a faster than backpacking walk, with stretches of faster progression as and when you can.
In order to keep going at a brisk pace over several days your pack of course has to be light. However, heading out into the backcountry with just the bare essentials is dangerous and you'll need to thoroughly plan where and how you can cut back weight.
Aside from meticulous route planning, you need to come up with a tried and tested fastpacking gear list. This will enable you to ensure that you have everything you need to stay safe and enjoy your time out on the trail.
Gear List
When you're trying to cut back your normal backpacking gear list to go fastpacking, you may find you need to invest in more than just a new pack. It is essential that your pack for fastpacking is also durable as well as lightweight.
Presuming you have your pack already sorted, let's take a look at what should be on your fastpacking gear list, to help you to lighten your load without compromising on your comfort and safety.
Note where possible, pack items that are dual or even multiple-use. If there are two of you or more, you will be able to split the weight of some of the heavier essentials between you, and may be able to take an extra luxury item or two.
As always, stay safe and test any new gear extensively before relying upon it out in the backcountry.
Weight
As a rule of thumb, 6-17 pounds (approximately 3 to 8 kg) is the general range of base weights for a three-day trip. Depending upon your location and time of year, you may need to add on a couple of extra pounds.
Typically on a backpacking trip, your pack is more like 24 to 35 pounds ( approximately 11 to 16 kg), so you can see the difference.
If you're just starting out fastpacking we recommend doing a couple of local overnighters to see how you find the pace with the weight, which items you can live without and those you can't.
Remember it's important to be able to sleep comfortably to fully recharge for the next day, so if you think you'll be fine without a sleeping pad, you would be best trying it out first, before committing to an extended trip.
Certain other items may also be season and location dependent, such as groundsheets, waterproofs and bear canisters.
Tarp or Tent
If the weather and terrain allow it, then you may be comfortable sleeping under the starry skies. However, in most cases you're going to want to take some sort of lightweight, easy to set up tent or tarp.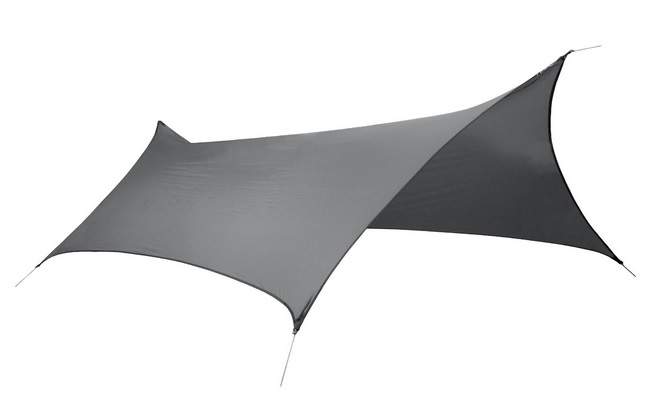 These can also be essential for areas prone to mosquitoes. Choose the most lightweight and least bulky. A tarp with trekking poles is a great space saver and allows a lot of flexibility in terms of set up. Tarptents are also excellent options reducing time needed to set up and providing greater protection.
Small two-person tents, at around 3 to 4 pounds (1.5/ 1.8 kg) in weight, can be great if you're traveling with someone else and can split the weight. Get one complete with mosquito protection and groundsheet for an all-in-one sleeping solution. 
Sleeping Bag
Down is a popular choice as it is lightweight and easily compressed. Investing in an ultralight down sleeping bag will ensure your comfort, while keeping both volume and weight to a minimum.
While not good if it gets wet, you are unlikely to be going minimalist in poor conditions, better to keep your fastpacking for when the weather is favorable, at least when you first start out to get a feel for whats involved.
Check out our sleeping bag buying guide to learn more about the ins and outs of sleeping bags.
Sleeping Pad
If you're planning on going ultralight, you may want to try sleeping without a pad. However, if you sleep much better with one you should get a lightweight, mini one designed specifically for fastpacking.
If you're expecting cold weather, you will need a sleeping mattress for extra insulation from the ground, it's the primary job of a mattress or pad.
Water & Purification
This depends on your location and resupply points. Fastpacking relies heavily upon planning to take the minimum amount necessary, without risking going short.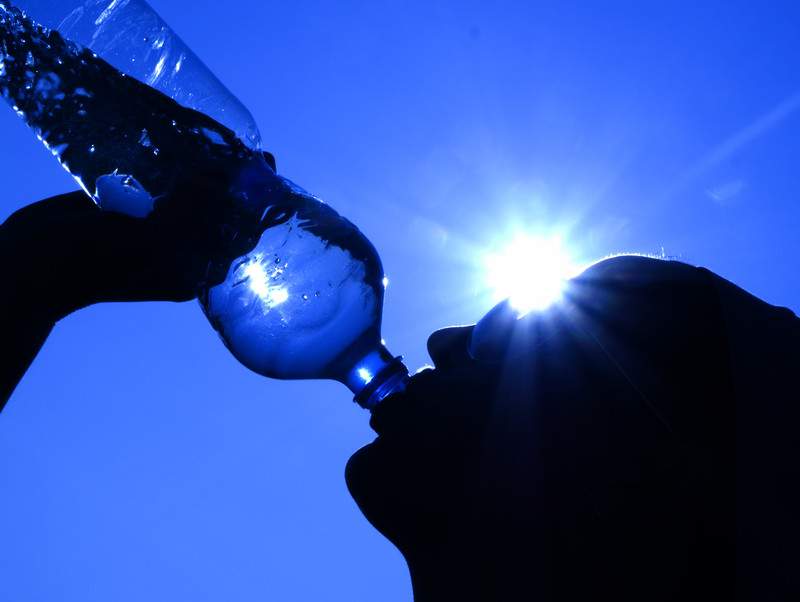 Start out with a full one-liter plastic water bottle and smaller drinking bottle and refill along the way. If you're heading off into the backcountry, pack water purification tablets, a filter if needed and a collapsible water reservoir.
Always be sure to suss out in advance what the dos and don'ts are with regards to drinking water from rivers, etc. in the area you fastpack in. Be sure you follow guidance from knowledgeable local resources on how to treat water appropriately. Nothing will end your trip faster than drinking bad water!
Food
You'll need a lot of calories fastpacking. Dehydrated meals offer high calories at a low weight and are easy to prepare. You'll also need snacks to keep you going.
High energy bars and dried fruit are popular choices. Once again, know your route, if you're passing near civilization for part of your journey you can stop to grab some quick food, meaning less packing and a lower weight to start with. 
Stove or Other Food Heating Equipment
If you're in a group and can share the weight, then a small stove is an option. However, if you're going solo, you may want to give it a miss, or try a water heater like the Jetboil for rapid hot water to heat and rehydrate ready meals.
You will have to pack fuel canisters too, however, its ease of use and speed is great when you're tired after a long day's fastpacking. Useful for boiling water too of course.
Clothes
Pack a change of clothes for the trail as well as another set for around camp with a warm layer. Clothes should wick well as you're going to be sweating a lot.
Depending upon where you're going and the time of year, you'll probably want to pack a lightweight waterproof too. This can also double up as on-the-go mosquito protection.
Basic Essentials
Now that we've covered some of the key main items, below is a list of other basic essentials you should consider taking with you:
A map and compass are essential, even with today's technology
You'll also need a knife
Basic first aid kit
A headlamp plus spare batteries
Trekking poles if using a tarp or tarptent
Lighter or matches
Cell phone (depending on network coverage)
Eating utensils
Gaffer tape for emergency repairs
Cash
Basic toiletries.
Seasonal and Location Extras
If you're heading out into bear country, you'll need to pack a bear canister. Check area regulations about safe sleeping distances. Some trail camping areas provide bear lockers.
Rain wear, warm layers, a hat and mosquito netting may be advisable depending upon location and season.
Conclusion
Fastpacking requires a lot of planning and you'll need to tailor your fastpacking gear list to your individual needs, and what's available at your location.
Planning ahead is essential and can save you from carrying additional weight, whilst helping you to stay safe. Fastpacking is an excellent way to cover long trails in a shorter time, although it can be dangerous heading into the backcountry with only the bare minimum for survival.
As tempting as it can be to cut right back your load, pack responsibly and plan your fast packing gear list with care.