In a recent post, I mentioned I did some mountain training, mainly navigation and group management stuff. Part of that involved learning about how to select and set up a camp site while out on the trail. For the training I needed to of course be get kitted out appropriately with, most, of the required camping gear.
When camping, one of the first key areas you need to address is having the right kit for sleeping. For example, one item that is a must is of course a sleeping bag. I purchased a pretty reasonably priced one from Vango, pictured below (click on the picture to learn more no how to select a sleeping bag), some time back and it has done the job reasonably well on numerous camping trips now, although it is a bit bulky.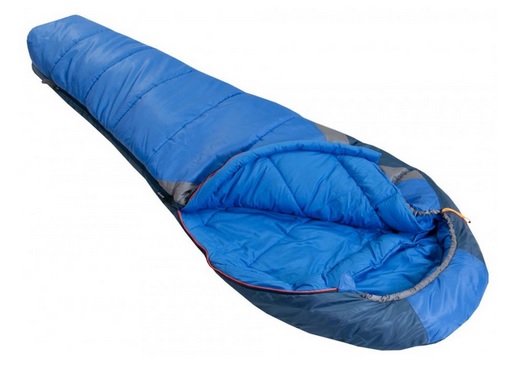 I commented in that post that as well as a sleeping bag you of course need some accompanying sleeping kit accessories to help ensure you have a reasonable nights sleep. I also mentioned I'd review those in some separate posts, this one being the first of those.
So without further ado … what else do you need as part of your sleeping kit? First off, you absolutely need something to sleep on and this can come in the form of a camping roll mat.
(This post focuses on sleeping specifics and so works on the assumption that a tent is available and already in place. I will add some tent reviews and results from my research on that particular area up on Cool Hiking Gear soon though, as I will be purchasing one at some point in the future.)
What is a Camping Roll Mat?
This is a critical part of your standard camping kit that accompanies your sleeping bag. In short a roll mat protects your body from the cold and damp of the ground when you sleep. They usually come in one of two forms.
The first is the standard one made from some kind of waterproof foam. Pictured below is an ALPS Mountaineering Foam Camping Mat, click on the picture to learn more:
The second, is a self-inflating mat you can inflate when you get to your camp. Pictured below, taken in my back garden, is the Therm-a-rest Prolite Plus mattress, my current sleeping mattress. Click on the picture to learn more: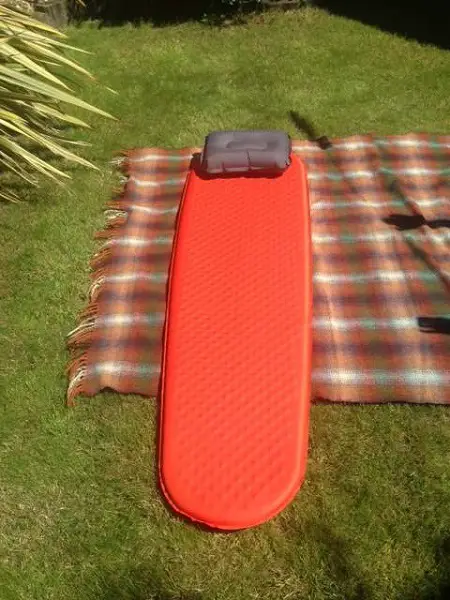 A roll mat can sit inside or, apparently, outside, underneath, your tent. I can't see any advantage in having it outside but some people do do that. I always have my mattress inside the tent. Perhaps if it is wet it could make sense, and perhaps it is just down to personal preference.
I used to have the foam option listed first but I have since switched to the Therm-A-Rest mattress option as it is far more comfortable in my opinion and much easier to carry. Again, it depends on your personal preference, I have a hiking friend who actually prefers the foam mattress.
Price
Overall, I'm happy to say, they're not that expensive. You can spend anywhere from $12.00 to $300.00 depending on what your needs are. $100.00 should be adequate to get you a pretty good air mattress though that should meet most of your camping needs. As with all things though, if you're going into tougher conditions you may need a tougher mat.
I also would guess, but can't say for sure, that in very dry places, you might get away with just a sleeping bag. However, the foam pad, while it is pretty thin, maybe 1-2 cm in depth, does also provide some level of comfort as it adjusts over bumps and little stones that may be sticking up from the ground.
I personally recommend spending a bit more in this area if you can. For about $80.00, you should get a really top notch Therm-A-Rest air mattress that will cover you well for most conditions. The extra bit of comfort you get for the extra cost I think is worth it.
Other Considerations
From my experience, one thing to consider is size. The foam roll mat rolls up and can be attached to your pack on the outside. They're not that heavy so weight isn't a major issue.
However, from the pure perspective of bulk, an inflatable air mattress again wins out. As long as it has the facility to be self inflated, it will take up much less room that a foam one.
To reiterate, I'm looking specifically at camping in a tent here so a Bivi Bag isn't considered, although I will look into those in a separate post.
Conclusion
Remember, if you're going camping in a tent, you need a few things to give yourself as comfortable a night in the wilds as possible. As well as a good tent and sleeping bag, a good camping roll mat or air mattress will go a long way to keeping you comfortable and protected from the elements. They won't break the bank and there are plenty of options to choose from. As with your sleeping bag, be sure to get the appropriate mat for the conditions you will be camping and sleeping in.
Next up, in keeping with the camping sleeping accessories, we'll look at another potentially useful accompaniment to your camping experience, the sleeping bag liner.
Do you think a foam or a blow up roll mat is better? I'd love to hear your opinion in the comments below.