I mentioned a few weeks back that I am planning to travel to Peru later this year to, among many things, hike the Inca Trail to Machu Picchu. I am really looking forward to this as it is something I've wanted to do for a long time, it's been on my hiking bucket list for many years.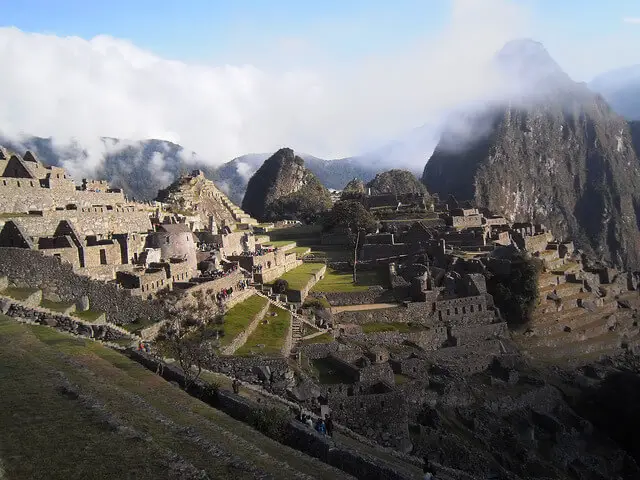 I pretty much have everything sorted in terms of travel, Inca Trail passes, etc. As I draw closer to the trip, about three months away now, I am now starting to turn my attention to the finer details, so things like gear are coming up for review and consideration.
One of the main questions I have come across when looking into gear, is what are the best hiking boots for Machu Picchu, or rather, hiking on the Inca Trail to Machu Picchu.
I did a fair bit of research into this, and also spoke with a guide who leads treks on the Inca Trail to get his take on it and he confirmed what I suspected. Below I go through the main things you want to look for in a pair of hiking boots best suited to the Inca Trail and Machu Picchu.
Solidity with Flexible Soles
Basically, you want to have a solid pair of hiking boots, by solid I mean as in good quality. A key thing to look for is a pair of hiking boots with a relatively flexible sole.
The key thing here is flexibility in the sole. What I mean by that is that, you should be able to bend the sole of the hiking boot between your two hands, as shown in the image below.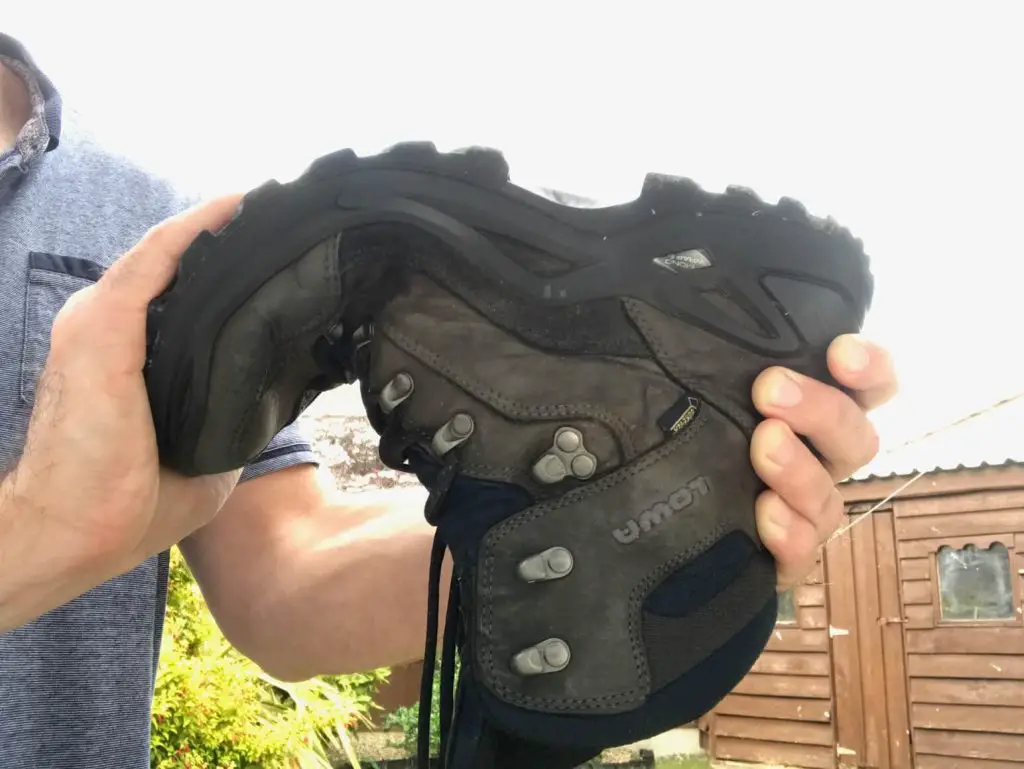 Now, I don't mean that you can bend it so much that the hiking boots fold in on themselves, that's too flexible. On the other side of the coin, you also don't want or need a sole that is too rigid that hardly bends at all.
For example, something along the lines of boots that are crampon compatible is not suitable. You're looking for the middle ground of stability with flexibility.
It goes without saying, but the soles should also offer good traction and grip on the trail. It is hard to go wrong with Vibram made soles when it comes to that requirement.
I've used many hiking different boots with Vibram soles and to date, the Vibram soles have delivered well in terms of grip and good traction on terrain.
Comfort
On first glance, this is obvious, you of course want comfort in a good pair of hiking boots, almost a no brainer. However, there are a few things to point out when focusing in on this.
First, I think a good Mid style hiking boot is a good thing to aim at. In terms of construction, a mid style shaft is ideal. So not rising too high and tight up over your ankles, but providing enough support to be comfortable. The shaft should also have adequate padding to provide comfort in the support provided
The next thing is good breathability, so again Mid GTX (Goretex) is a perfect fit. Temperatures will vary depending when you go. Broadly speaking, as referenced in this post, the best time to visit Machu Picchu is between April to October, more May to September, as the rainy season is in full swing from November to February / March.
Between April to September, we are in Fall and Winter in Peru, with winter being from June to September. This is also the dry season, which may seem a little counterintuitive.
Temperatures from June to September can be as high as in and around 20 degree celsius during the day, and as low as zero degrees celsius at night. It is not uncommon for it to drop below zero in the negative either.
The main point of note here is that, you need a versatile of hiking boots that can breathe when your hiking during the day, but still offer a bit of warmth as the sun goes down and the evenings get chilly, and they can get chilly!
My Recommendation
Having reviewed the gear list for this trip, the good news was that I already have all the hiking gear needed in my existing hiking kit. Granted, I have a fair bit of hiking gear, but I think in many cases most people will have much of what they need, if they are regular hikers.
I plan to take my Lowa Renegade GTX, I think they are perfect for the job. They have decent flexibility in the soles so should meet the requirement and allow the foot to bend, not too little and not too much. Here is the ladies version of the same boots, which I also recommend.
They have a Gore-tex lining so they are very breathable, basically they are the boots I wear hiking in summer in similar temperatures as outlined above, but they also hold up pretty well in much cooler conditions too.
They are a mid style hiking boot so the shaft is just the right size, with adequate padding to provide comfort and stability.
They are my top recommendation. If you'd like to check out more hiking boots, check out the best hiking boots for men and the best hiking boots for women. You will find plenty of recommendations there to meet your needs for every type of hiking.
Conclusion
So, there you have it, that's my opinion and recommendation on the best hiking boots for Machu Picchu. I hope you found this article useful if you're trying to pick boots for this trip.
Your hiking boots are of course fundamental to the level of enjoyment you will have on this hike, a bad pair of boots and you will open yourself up to blisters etc. which is just no fun at all!
Remember to break your boots in before you get there, so your boots are comfortable for the entire trek. I am really looking forward to the trip, and I hope you have a great one when you get there too!
Please like and share 🙂