Hiking the Inca Trail to Machu Picchu, is a trip I've had on my hiking bucket list for a very long time! It's somewhere I've wanted to go to and experience for many years, but as it's a bit further away, and so involves a bit more organizing etc., I just never got the time to really set it up.
Well, I'm happy to report that I have set everything up to make it happen! In September I head for Peru, to hike the Inca Trail to Machu Picchu, and I can't wait!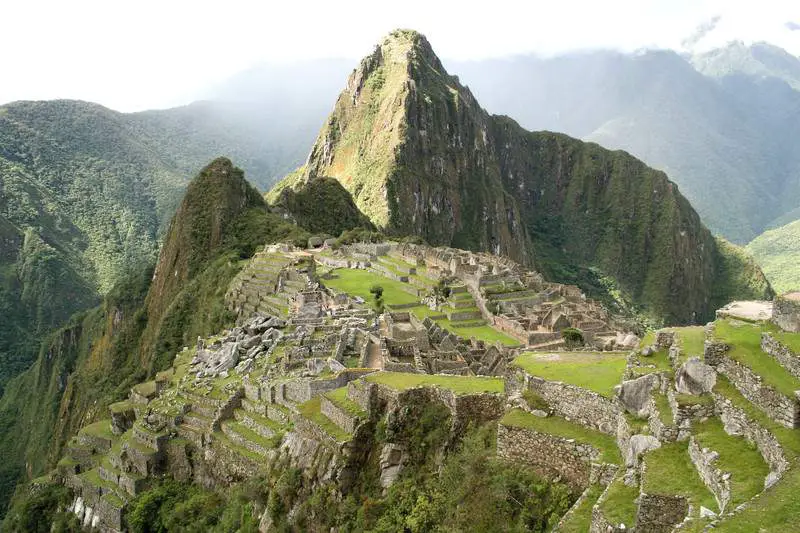 I also have some biking in the Sacred Valley as well as some kayaking on Lake Titicaca to look forward to, too, so it should be an awesome trip!
Although there are oodles of companies offering hiking trips to Machu Picchu, I had to do a fair bit of research to find out what was best for me. First off, there are several trails to Machu Picchu, not just the Inca Trail. There are also the Salcantay route and the Lares route, to name two other popular options.
I was keen to do the Inca trail, but I investigated these as well. I even went to a free talk a company was giving on their offering to Machu Picchu, which was along the Salcantay route.
Although I didn't end up going with these folks, it was really useful as it gave me a great understanding of what was involved, and there is a fair bit to consider!
After my initial research, which took a fair bit of effort, there were several key things I needed to consider which I thought I would list in this article, as the big ticket items, if you are considering looking into a trip like this. It could be useful if you're totally green to Peru, which I certainly was.
When to Go
Not too hard to find the answer to this when looking online, but it is the starting point before organizing anything, so worth adding here for the sake of completeness.
The best time to visit Machu Picchu, especially to hike one of the trails to get to it, is from April through to October, but May to September might be an even safer bet as things could be changeable at the end of April and October.
As far as I understand it, late October through to early April is the rainy season. It's summer there at that time I believe, and the Winter (May to September) is the driest season and therefore the best time to go. Daylight hours are relatively average across the year, between 11 to 13 hours per day.
July/August is likely the busiest time to travel there, but I think the weather should be pretty good then too. I aimed for September to try and find a balance between those two things i.e. not to go when it was really at its busiest, but still with a good chance of clear weather to get the views in.
That's purely something I concocted, no idea if that is actually the case or not 🙂 I will report back post trip!
Choosing a Travel Company
As referenced above, there are all sorts of offerings to visit Machu Picchu. You can hike to it from several trail routes as already mentioned, but in fact, even if you're not a hiker, it seems feasible to almost get a bus up to the place!
That could be viewed as a sad indictment on the nature of tourism, but I suppose it is such a beautiful and historical site, that it is probably good to make it accessible to all, not just keen hikers.
My understanding is that numbers in the area are also strictly controlled, to avoid putting too much strain on the local environment and the historical buildings, etc.
For example, and this is important to mention, if you want to hike the Inca Trail, you need a permit. These are limited to a certain number per day, 500 I think.
Note, that of this number, the majority are tour guides, cooks, etc. So my understanding is that in reality, it is more like 200 permits that are actually available for tourists.
If a tour company is offering the Inca Trail as part of their itinerary, they should be taking care of getting permits, etc. and it should be covered in your price. Worth keeping in mind though, just to be aware of it. They should ask you for your details for the permit, name, etc.
I guess the main point I want to get across, is that there is a plethora of options available, even in a hiking context. For example, some companies will organize everything from your home country.
You basically meet the group in the airport, and they have everything sorted from there. Other companies have a start point from Lima, which is what I chose to do, while others operate tours from Cusco, pictured below, the city closest to Machu Picchu.
Photo Credit: Ana Paula B. Freitas
The length of the tours will of course differ, depending on what you prefer to do, but the hike to Machu Picchu kicking off from Cusco, will take in and around 3 to 4 days, whatever trail you take. That seemed to be about the average to me. You have to factor in travel to Cusco too of course.
As mentioned, I added in a bunch of other stuff for my trip, the logic being, if I am going all that way, I should maximise the time while I am there and do as much as I can. And that's what I did, so I'm there for just over two weeks.
You could opt to do Machu Picchu only, and you can probably get all that wrapped up comfortably enough within a week, depending on where you're travelling from of course.
Many companies will provide various add-on options too. For example, my tour offers an option to pay a bit extra to have your own room, for some of the time on the trip.
I chose to take that option, as I like a bit of time to myself every day and so didn't fancy sharing with a stranger every night, for two weeks. I will of course get to know the other folks on the trip, but I like a bit of quiet time on my tod too.
Also, if you have any specific requirements, say like special dietary needs or the like, be sure to check that with your tour company before committing, just to be sure there won't be any issues.
I could list out the all company research that I did, but that would probably not be of much use as your personal preferences, will have a large bearing on which way you wish to proceed, and there are so many options, it would be hard to list them.
On the plus side, whatever you would like for your trip, is most likely catered for by one of the many things on offer from the various companies. However, below are a few links to some of the companies I looked into:
The company I decided to go with was G Adventures. I choose the Peru Multi Sport, which includes the Inca Trail to Machu Picchu as well as a bunch of other stuff as referenced above. Overall, it's a very active and exciting itinerary, which is exactly what I was after!
Travel
Again, prices of course vary significantly, depending on what option you choose and where you're coming from.
Some companies will book your flights for you, while others just ask you to be in Lima or Cusco on a certain day and time to join your tour, so you have to organise all your travel yourself.
The G adventures team were very helpful though, and were happy to help me look for appropriate flights and book them for me. I had the option to do either, so I ended up booking my flights myself, not for any particular reason other than when I found the flights I wanted, I wanted to nail them down.
Again, taking a Birdseye view, there is a wide variety of options from a hiking perspective. As mentioned, I think if you're going all that way, you might as well hang around a bit and enjoy yourself, maximizing your time there. So I aimed to travel for a minimum of two weeks.
Keep in mind, that if you're travelling from say Europe, you've got a long trip, just to get to Lima, easily in and around the 24 hour travelling mark, so it's a long trip. The US is a bit better, in that you are looking at between 7.5 and 9.5 hours to fly from LA or New York, respectively.
With that in mind, I decided to fly in a day early before meeting my tour, to give me a chance to rest before everything starts.
Hopefully I will be up for checking out Lima for that initial day I arrive early, but as I am scheduled to arrive in Lima airport at 2:30am, that could be wishful thinking and I might just sleep most of the day!
The other thing here is that you could easily extend your trip to spend a few days in Lima, exploring the city before or after joining a tour, to head to Machu Picchu in Lima, or flying to Cusco from Lima yourself, to join a tour there.
Flights from Lima to Cusco take approximately 80 minutes and prices are reasonable enough, depending on when you're flying of course!
Vaccinations
Next up, which is important, are vaccinations. There can be significant enough cost involved in this, depending on where you are living i.e. some countries will provide some of the required vaccinations for free, or cheaper than others.
The first port of call is Google, that's what I did anyway. Just do a search for 'Vaccinations for the Inca Trail in Peru in <your local city>'. That should pull up the services on offer that are closest to you.
Typically there will be a tropical medical bureau of some kind, who provide vaccinations depending on whichever country you are travelling to. They will likely have pages per country explaining what vaccinations are needed for each country, with prices, etc. At the very least they'll provide contact details to contact them to set up an appointment to review.
The main point being, your health is your wealth, so it's advisable to be sure you have what you need before travelling. Get the appropriate advice and have everything you need in good time before your trip!
Insurance
Definitely a very important one! You need to have adequate insurance to ensure you are covered, heaven forbid, something happens to you. Most companies offering tours will provide some kind of trip insurance offer, which should cover what you need.
There will likely be a basic minimum e.g. covering all medical stuff, and then there might be add-ons for things like travel disruption, trip cancellation, etc.
I recommend you be sure to take the minimum level of insurance (some companies may not let you join their tour if you don't at least have the minimum level of insurance) to cover medical, etc. with the tour operator if they offer it, purely as you know it is fit for purpose. Then add on as you see fit to meet your needs.
Many people have an ongoing travel insurance cover, so you may need to check into that to see what you are covered for already, for your trip.
Note of warning, reading the small print on insurance policies is about as exciting as watching paint dry 🙂 … actually, watching paint dry is probably more exciting!
Hiking Gear
There is a whole host of hiking gear you may need for your trip, especially if you're hiking one of the trails to Machu Picchu, as you will be camping out overnight.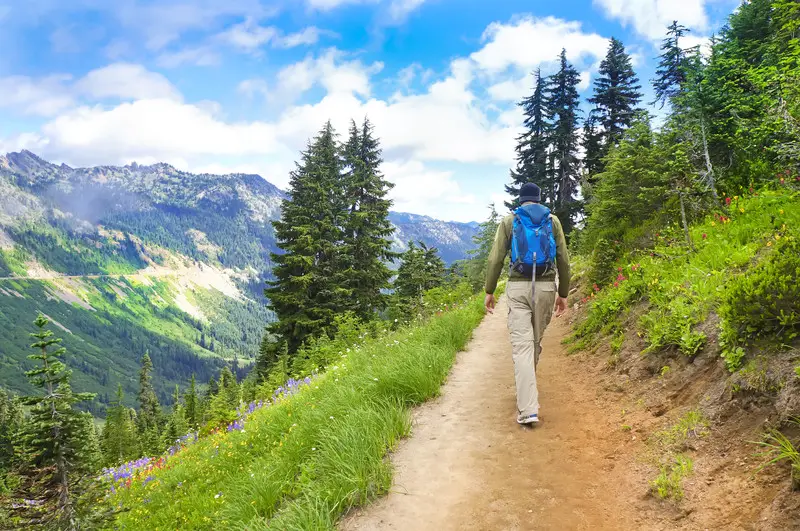 Your tour company should provide you with a detailed list of what you need to bring, and they will provide some of the stuff you require e.g. tents, food, etc.
I will probably do a post on the full list of gear that is needed after the trip, but from my reading of it, if you're a regular hiker, you likely already have most of the gear you need, so hopefully you don't need to buy much especially. A few things I will mention here though as I think they are important to mention.
The first is hiking boots. These are the best option for your hike, as opposed to trail shoes. A waterproof and breathable pair of hiking boots that doesn't have a strictly rigid sole … á la rigid soles required for cramp-ons.
That isn't needed, something with a bit more flexibility in the sole is what you're after. I'll be running with my Lowa Renegade hiking boots as I think they fit the bill perfectly!
Next, is be sure to bring long sleeved shirts and tops to wear for the hike on the trail, as well as hiking pants and good socks to protect your ankles. Apparently, there are some bugs who like to chaw on humans on the trails 🙂 while I think there are mosquitoes, there is another insect, whose name escapes me (might be sand flies), that are apparently a real pain as well.
It seems you can be hiking along in shorts and a tee oblivious, but later at night when you get to camp, your skin will be pockmarked with bite marks which are itchy and unpleasant.
Definitely a downer, so watch out for that! Insect repellent may help, but as far as I understand it, it isn't enough on its own, so you are best to cover up.
Finally, you will need a warm insulated jacket for at least one of the nights camping on the way to Machu Picchu, especially on the Salcantay route. It can get quite chilly as you're high up. When you stop for the evening you need to stay warm so a suitable insulated jacket, and probably a fleece are what you're after as well as hat and gloves.
There are more things to take into account, but as I said I will do a piece on that post trip. These ones are just the ones that I think are worth considering as part of the exploratory process, to give good examples of why the right gear is very important.
Conclusion
So there you have it! They're the main points that I think you need to look at, when starting to consider hiking the Inca Trail to Machu Picchu. As you can see, there is quite a bit to think about!
Of course, while these are, shall we say, the big ticket items, there are many other things to consider when thinking about taking a trip like this on.
The main positive is that the sheer amount of options available is extensive, so you should be able to find something to suit your needs relatively easily.
One final thing to mention, is to give yourself enough time to book. I booked it in February, and that was plenty of time for September, and July and August looked pretty good in terms of availabilty too. However, spots to tend to fill up quite quickly as the window shortens.
Remember, if you want to hike the Inca Trail, special permits are needed, and only a certain amount are granted for each day. So if you have your heart set specifically on the Inca Trail, its best to book as early as you can.
I'll do a report post trip, but for now, I'm really looking forward to the trip! I hope you found this article informative and useful. If you've any questions on it, feel free to leave a comment, and I will provide an answer if I can 🙂