I thought today I would do a short post with some reflections on why outdoor lightweight jackets are such a great investment and what the main advantages of them are. I am of course referring specifically to hiking jackets here which have all the basic things you need for a good outdoor jacket that's not only lightweight but also very functional.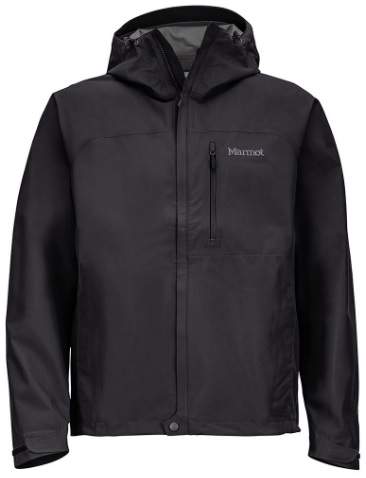 I am of course a hiker so I bought my hiking jackets with very specific and functional uses out on the trail in mind. However, do I use my jackets for just walking around town or to keep me dry on my way to my car at work? You bet I do!
Hiking jackets are a really versatile piece of kit to have around and will come in handy for almost any type of weather.
Waterproof
By default, many decent hiking jackets will come with waterproof capabilities as standard. This means that the outer shell of the jacket will at least have a DWR (Durable Water Repellent) coating of some kind on it which, you guessed it, repels water.
When you see this in action on a hiking jacket, the water forms little beads and rolls off. So whether hopping from your car to the gym or walking your dog on an unsettled November evening, a hiking jacket will keep your head and torso dry.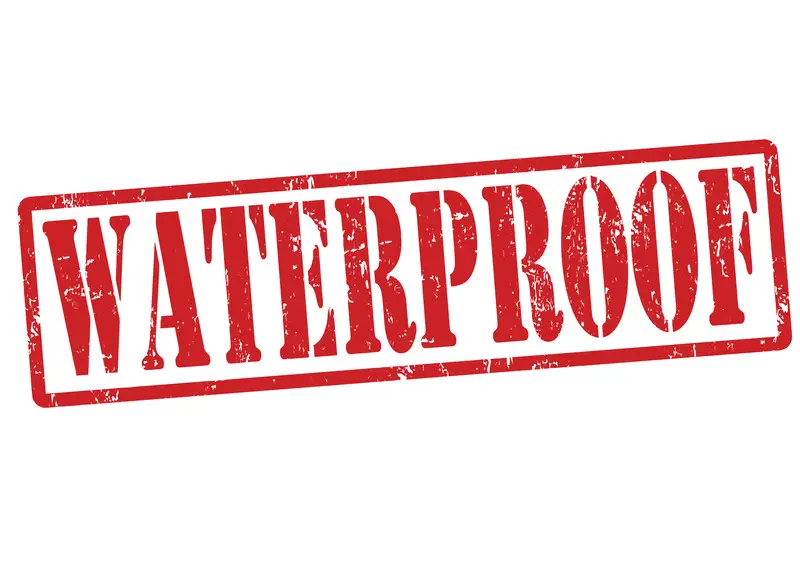 Lightweight
As already alluded to in the title, hiking jackets are by design lightweight. This is because they are generally used for layering. If you're not sure what layering is, check out this post. In short it's the process of adding or removing layers of clothes in response to your environment. You already do it every time your cold and put on a sweater. That's effectively layering.
Anyway, back to the characteristics of hiking jackets. Hiking jackets also tick the box for being lightweight as they are normally made from very lightweight materials. This is to not only be light when actually wearing the jacket, but also to be light when it's not being worn and is instead being carried in your day pack.
Breathable
Accompanying the waterproofing capabilities mentioned in the previous section, many hiking rain jackets also have some element of breathable capability as standard. For a jacket to be breathable it basically means that it is made from a material that has pores on it that are small enough to keep water out e.g. rain water but large enough to let moisture and heat from your body out e.g. sweat. This keeps your body comfortable and dry from the inside as well as the outside.
It should be noted here too that many hiking jackets have additional ventilation features to help with internal heat regulation. An example of this would be pit zips, see the image below. that's me sporting, 🙂 , the pit zips on the Marmot Minimalist Rain Jacket, an excellent rain jacket option.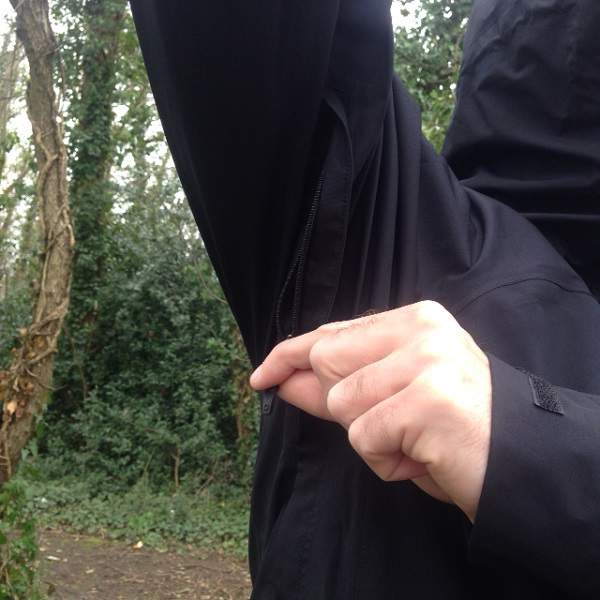 These are zips that are located underneath the armpits of your jacket. When you open these you usually find a mesh like material that lets air in and so acts like a type of ventilator.
There is much, much more behind the science and wonders of waterproofing and breathability. If you'd like to learn more about how waterproofing and breathability works in hiking jackets, you can check out this post to get you started.
Stowable
This is an easy one to forget about sometimes but another handy feature of a good hiking jacket is that they can be bundled up and stowed away neatly and efficiently. This ties in with the lightweight option mentioned above as, as well as being lightweight, hiking jackets are quite easy to stow away wherever you need to put them.
They are tough by design so can take a some ruffling and some abrasion as standard while losing none of their functional capabilities. Bottom line? They're ideal for stuffing into your travel bag or throwing into the bag of you car when on the move.
Fashionable
Hiking jackets generally as a rule are pretty fashionable. Now, I don't mean 'put one on and head out to the club dancing' fashionable but day-to-day use fashionable. A hiking jacket does tend to bestow a mild aura of adventure and freedom on the wearer, even if they've never went further than their local park for a stroll 🙂
I can't say that for certain, that's just a perception. However, when you see someone kitted out in good hiking gear, odds are that they're not afraid to get out in the wilds and live a bit!
Conclusion
If you're in the market for a new functional jacket but are hmmnning and hawwing about what to get, you could do a lot worse that taking a look through the wide variety of hiking jackets available on the market today.
You can get the search started by checking out the best hiking rain jacket options. If you've never owned a hiking jacket before, I think you'll be pleasantly surprised and pleased with their versatility 😉