I mentioned last week that last weekend I was going on my first challenge hike or challenge walk as they're popularly known as. It was in the Maamturks in Connemara in the West of Ireland, see a shot from the day below, and I have to say it was the toughest hike I have ever done.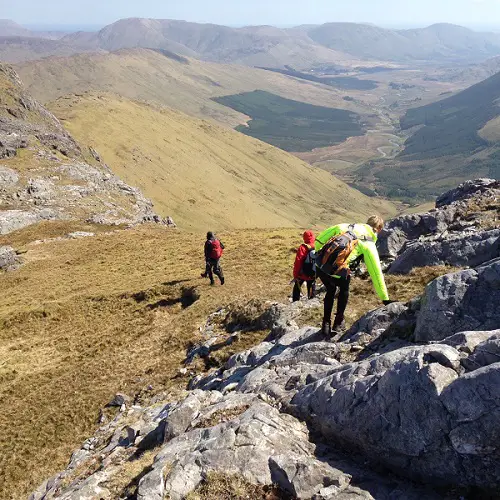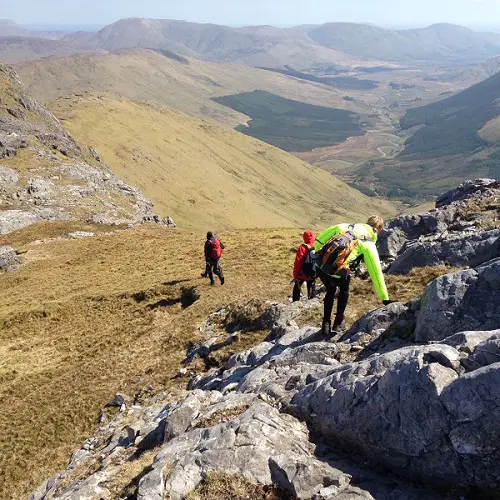 Stunningly beautiful mountains but very rocky and steep. Loads of sharp up and down. I made it round successfully though so all in all it was a great experience.
The weather was all in all pretty good on the day. The sun was shining a lot of the time and the views were spectacular. However, it was cloudy at times and there was also a strong wind blowing throughout which, generally, I quite enjoyed as it kept me cool.
Anyway, as we were walking round a fellow hiking friend in our party happened to notice my neck was getting very red and told me to cover up as I was getting windburn.
That put the idea into my head to do a short post on windburn as it is something I have experienced many times and most hikers will likely come across it at some point.
What is Windburn?
Windburn is where sunburn is acquired during cool and cloudy conditions. People don't expect to get sunburn when it's cloudy and windy so it can sometimes be wrongly attributed to the wind rather than the sun.
In actual fact, windburn is sunburn caused by exposure to UV radiation from the sun. The wind can however play it's part in exacerbating the situation. The wind of course has a cooling effect on the skin and so can lead to an incorrect perception of the temperature to be cooler than it really is when you're hiking.
As your skin feels cool, you are less likely to notice there might be a problem and so you don't take any action to protect yourself.
On top of that, I'm sure you've left your clothes out to dry in the wind some time before and just as the wind dry's your clothes, it will also dry your skin and so the sunburn situation can again be exacerbated by reducing natural oils and moisture in your skin.
How do I Prevent and Treat WindBurn?
Well, in short, you take the same precautions as you would to protect yourself from the sun. So sun screen, UV lip balm and so on is a must and of course covering your skin with adequate protective clothing to protect your skin as much as possible. A hat and sunglasses are important too.
Similarly, you treat wind burn in the same way as you treat sunburn, so whatever after sun lotions etc. you would normally use for sunburn, will do the trick for windburn.
Conclusion
In summary, windburn is something that is very easily prevented. You just need to be aware that in the right conditions, even when it feels cool in the wind but the sun is shining, you may need to put on adequate sunscreen protection before heading out on the trail.
It's one that can easily be forgotten which I have done myself on many an occasion and ended up with quite a red face, arms, etc.
If you're heading out on a day hike or a longer trek soon, be sure to add sunscreen to your hiking checklist. I always have a small tube tucked away in my day pack so I will never be without it should the need arise.
I hope you found this short post on how to prevent and treat windburn useful. As always, a bit of good preparation goes a long way to ensuring you have as enjoyable a hiking experience as possible while you're out on the trail!