So, maybe it's that time of year again and you just can't believe another year has rushed by, and Santa is looking around for the naughty and the nice. Or maybe it's someone you loves birthday or you just want to get a hiker in your life a gift for the heck of it!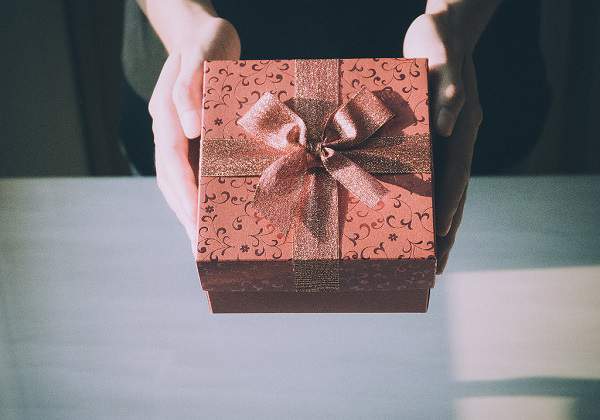 In this article I take a look at some hiking gift ideas for the hiker in your life. The good news is that it is not hard to get a gift for a hiker, there is massive choice available! So here I give five excellent suggestions for affordable, and functional hiking gifts.
So, let's begin!
Hat and Gloves
This is an easy one that is an immensely functional gift for any hiker. Hats and gloves are a must over cooler times of year like autumn and winter. The main thing about then for a hiker is function.
When you're standing on a cold peak in less than zero temperatures, you are primarily interested in warmth, comfort and functionality.
Although you of course would like your hat and gloves to look well, making a fashion statement is not a primary consideration for the vast majority of hikers.
With that in mind, you want to aim for function first. The good news here is that you can get very functional hats and gloves that are also stylish for hiking for a very affordable price.
Gloves
In terms of warmth, ski glove style gloves and mittens are excellent options. While you can of course go all out and spend a fortune, you don't need to, it's entirely up to you.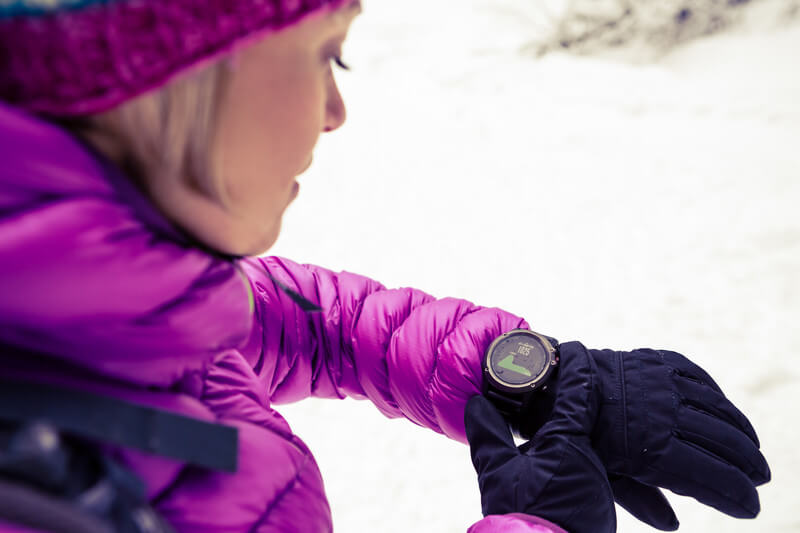 If you want gloves with specific capabilities e.g. water resistance, touchscreen capable, etc. then you can expect to pay a bit more, even on basic gloves.
Check out this article for more about what I use for hiking gloves to get some more tips and suggestions.
Warm Hats
In terms of warmth in a hiking hat, it's hard to beat a hiking beanie, and again, you can get one for a few bucks or spend a bit more if you wish.
I tend to get the cheap and cheerful beanies, see the image below, and they work just fine. Not spending a fortune also has the added benefit of not being heartbroken if you lost it!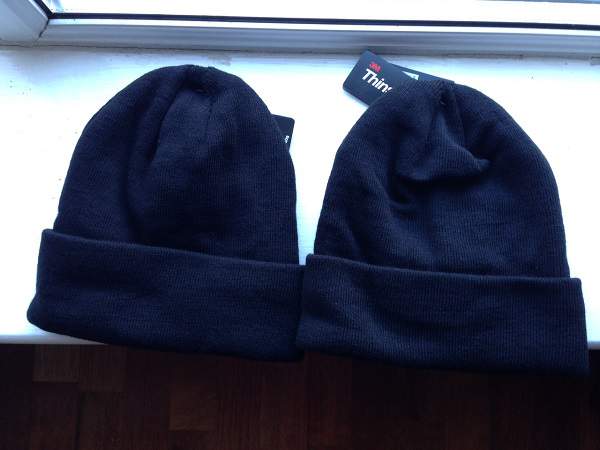 What if you live in a warm area? Well, again, a sun hat is just as necessary as a good beanie in the cold. Also, gloves also serve multiple purposes e.g. blister prevention, protecting hands while scrambling, etc. There is a huge range of hiking hat options to choose from depending on your needs.
The main point here is that there are hats and gloves that are useful for nearly all climates, so as you can see, the options are pretty much endless, so this is an excellent choice as a gift for a hiker.
Even if they already have hats and gloves, there will nearly always be a use for new ones at some point. Hiking hats and gloves, tend to get a lot of use so can wear out quite easily, they are also prone to getting lost i.e. left behind or accidentally dropped in the hills and on the trail.
It's worth noting that there are a whole host of other options in terms of face protection. For example, a balaclava is excellent for very cold conditions and again can be got at a very reasonable price.
Neck gaiters are also very functional and useful in colder temperatures, while bandana's are great for use most of the year round as a versatile and functional protection for the head e.g. from sun, keeping sweat out the eyes, etc.
Hiking Socks
Oh yeh! 'How boring!' I hear you say, 'I can't buy Uncle John a boring pair of socks, everyone gets him socks at Christmas, Yawn!'
Seriously though, in general, I personally find socks a really useful and practical gift. Assuming someone gets me the right size and they're not some outrageous pattern or design of course.
I digress though … when it comes to hiking socks, they are actually a really important part of any serious hiker's kit. Whether the hiker in your life loves to hike up scraggy ridges in the Cairngorms in Scotland, or likes to take in the trails in Zion National Park in Utah, their hiking socks play a serious role in keeping them comfortable.
Socks are of course the border between the skin on a hikers feet and their hiking boots or trail shoes (which is of course getting pounded by the trail as they hike), so good ones are essential.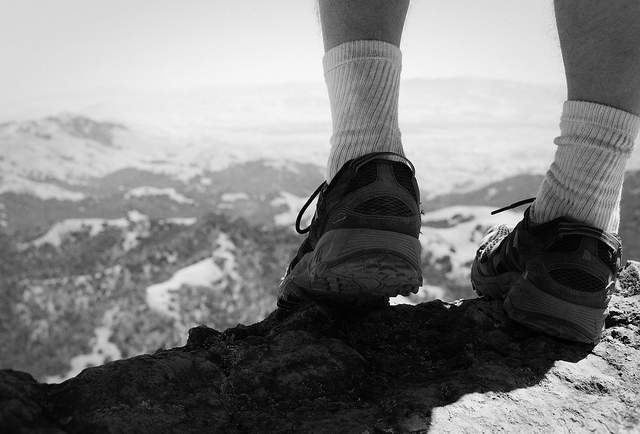 Again, the ranges and options are many. Buying a good pair of Merino Wool socks for warmth and comfort, will cost a bit more than a light sock for hiking on trails in sunnier climes.
However, nearly all are in the affordable category. Be sure to get an idea of what kind of hiking the receiver of your gift does though i.e. make sure they are functional for their use.
Again, socks could be looked at as boring, but trust me, hiking socks wear out regularly enough for a regular hiker, so new ones are usually not too far from their shopping list.
In summary, hiking socks are a very affordable and a very functional gift option for the hiker in your life. You can learn more about some specifics about buying hiking socks here.
Hiking Survival Kit
OK, now into some more exotic and fun stuff! Hiking survival kits are more what I would class as a novelty gift. Don't get me wrong, many of them are good and you get some good stuff with them, but as a regular hiker, I am probably unlikely to pack one with me, but that's more just because I already have all the separate parts.
I use a specific type of compass, I have a Swiss army knife and so on, that's just me though.
Aside from fun and novelty value, there is function in these for sure. Having a good knife or torch handy is always useful, although I typically use a headlamp for hiking and camping purposes.
Personally, I see these packs as more something I would keep in my car as an emergency spare. Could be great to have on hand for camping and the like.
Typically, with a survival kit, you get a whole host of tools with one, for example, common contents are things like:
Flintstones
Multi-function scraper
Emergency tungsten steel pen
Emergency thermal blanket
Tactical torch flashlight
Multi-function compass
Portable mini light
Tactical Military Knife
Steel tool
Whistle
Shockproof case
That's just one example and as you can see, there's a lot of good stuff in there. All very functional and useful. I think this is a better gift for a newbie hiker as it opens up all sorts of possibilities to them that they may not have considered i.e. what do I use a compass for? What's the emergency whistle for? etc.
Snack Pack
Another fun and easy one! You can get pre-made snack packs (basically a selection of snacks in a box) that can add a nice bit of novelty to things. However, there is no reason you can't make up your own! Get a bunch of hiking foods together, things in wrappers with a decent shelf life are what you're after here.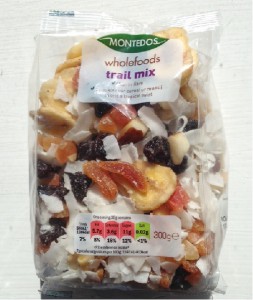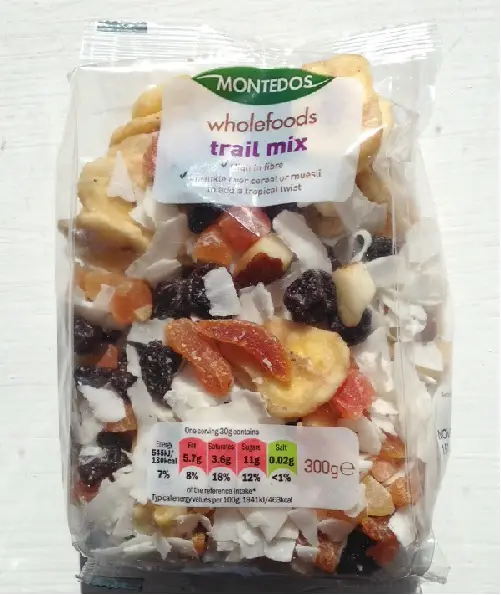 So, think along the lines of a bag of trail mix, some granola or energy bars, protein bars, chocolate for an energy blast, boiled sweets, dried fruit, etc. you get the idea.
You could even go on step further and make some of the things yourself! I have a friend who makes his own protein bars, and they're yummy! How about that for a unique and tailored hiking gift idea, specially made protein bars!
Now, that may be a stretch for most, but it could be fun thinking out of the box and seeing what you can come up with! No matter what option you go with above, again, you're unlikely to break the bank, so you can get a fun gift for a very economical price!
First Aid Kit
I actually got this as an unexpected gift from a colleague in the office as part of a Kris Kringle some years back! I was quite surprised at the thoughtfulness of the gift, and it was a really quality one!
It had all the basics, and I needed one, so it was perfect! It was ready to go, aside from missing one or two things like Vaseline.
It really was a great gift. You can also make your hiking own first aid kit as well, again, another option to personalize it if you'd like to add your own touches.
As with a snack pack, or hats, glove and socks, a good and functional hiking first aid kit shouldn't break the bank, so another very functional gift to help with blisters and other little problems and niggles while the hiker in your life is out on the trail.
I also know myself, that while I have a hiking first aid kit, I would have no problem with someone buying me a new one, as it can be good to replace stuff every so often so, as with all hiking gear, it's good to have back-up spares!
A Voucher Perhaps?
I am concluding this with a trip to Boringsville! Ha ha … yes, indeed, the trusty voucher. Not anything that's going to generate massive excitement, but it is something that the hiker in your life will find practical use for.
A voucher for a good outdoor store or a voucher from Amazon, will be welcomed by any hiker. They will need new gear periodically throughout the year, so being able to help with the cost of that, is a good thing!
Why a Voucher can be a Great Choice!
As well as that advantage, it can be hard to pick hiking gear for people, say things like boots, jackets, etc. There is so much personal choice involved, and there are so many options these days, it can be very hard to make a good assessment and guess as to what a person may like without discussing it with them.
That can be fine sometimes, but unless done with stealth it kind of takes the element of surprise out of the equation. That is where the voucher really comes into its own!
If someone has to get a new pair of hiking boots, or a new rain jacket, the cost can be significant. Knowing that they have, for example, a $100 voucher on hand that will help lighten the load of that cost can be a really good thing, especially for folks on a budget.
That voucher may also enable them to get a better level of product e.g. they have a budget of $160 to spend on hiking boots, they now have the option to add the $100 voucher to their budget making their buying power $260, so they can get a higher level of quality in their hiking boots.
So, yawning aside, the trusty voucher definitely has its place, and it's easy to slip into a Christmas stocking or birthday card, no wrapping pressure too ha ha!
Conclusion
So, there you have it, I hope you found these hiking gift ideas for the hiker in your life useful! As you can see, there are lots of options to choose from and you really don't have to break the bank to get something thoughtful, useful, functional and potentially fun.
Of course, as I referenced at the start of this, I am only scratching the surface here, walk into any hiking gear shop and you will find a veritable menagerie of stuff to choose from!
It can be a bit bewildering if you don't know anything about gear though, so enlisting the help of a sales assistant may be advisable if it's all new to you!
If you've been too busy to get to the stores and you're doing your shopping last minute, no worries, an online voucher can be a great way to go, to dig you out of a hole!
Whatever you do, I hope you end up with the right gift that brings a smile to the face of the hiker in your life 🙂 If you liked this article, please like, share and comment!