Last week I wanted to head into the hills for a nights camping. I recently ordered a 3 season tent as I plan to do most of my camping from Spring to Autumn. However, although it was early March, the weather was bad with a particularly cold snap over the weekend when I wanted to go camping.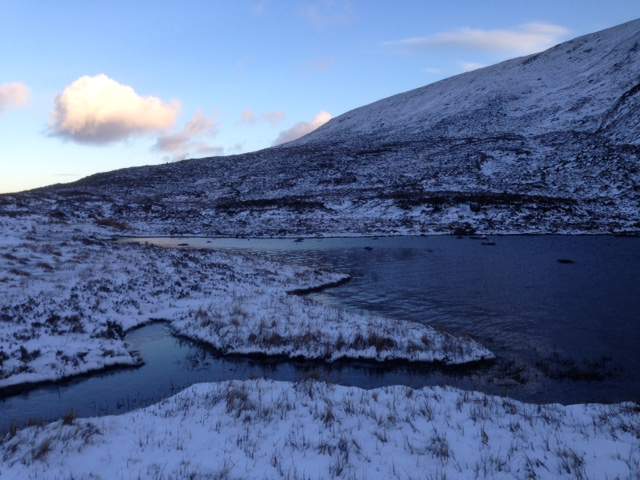 The Plan
I was to head out on Friday afternoon and get to the campsite for 5:30pm enabling me to pitch and get organized before dark, see the selfie below as I was setting out … needed to wrap up warm lol 🙂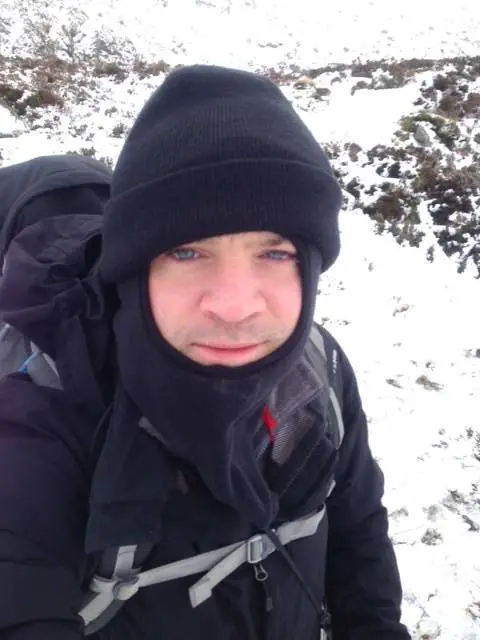 I had to hike about 6 km to get to the site. However, as mentioned, due to the cold snap there was a significant drop in temperatures the days running up to the camp and there was snow on the ground Friday morning.
I checked the weather forecast for the day and the temperatures were to drop to minus 5 degrees Celsius (23 degrees Fahrenheit) but with wind chill it would feel more like minus 8.
Now, although it is March and Spring time, that to me is as cold as we'd normally get in Winter. So, with all this in mind I wasn't sure if heading into minus 5 degree temperatures in snow and ice with a 3 season tent was a good idea or not.
So, as always, I got onto Google to try and do a bit of research on the subject. I couldn't find too much on it but from what I did find it did seem like, unless going into seriously hard-core winter weather, a 3 season tent should be fine given some other things were in place, namely a very good sleeping bag.
So, after my research, I decided I would go ahead and continue with my planned camp with my 3 season tent even though the weather was very cold.
How I Got on
Well, overall, it went totally fine. It was very cold with snow and high winds but my tent, the Terra Nova Zephyros 1 Person Tent, pictured below, held up no problem. There were however a few other key things to mention.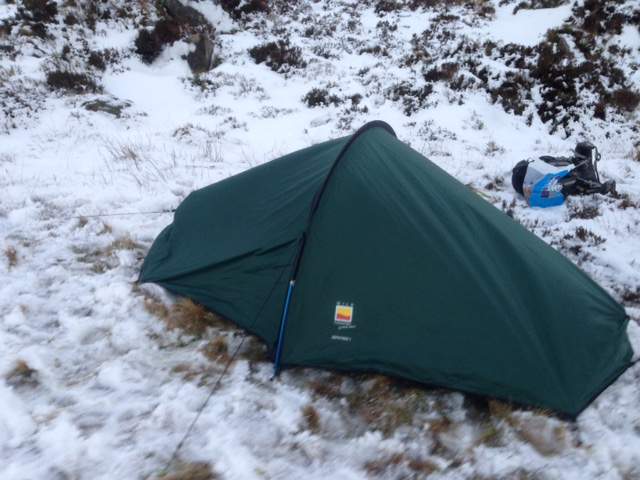 As mentioned, before I went out I did some research on using a 3 season tent in winter conditions and overall it seemed fine to do this once in a while as long as the conditions weren't really intense, and you had a very good sleeping bag.
My Sleeping Bag
Now, my current sleeping bag is the Vango Nitestar 250, pictured below. It's a 3 season bag so I was a little bit concerned that given the conditions, it wouldn't be appropriate to use with a 3 season tent. The minimum temperature listed is 0 degrees Celsius with minus 4 as the outer limit. With minus 5 on the agenda, I wasn't sure this was a good idea.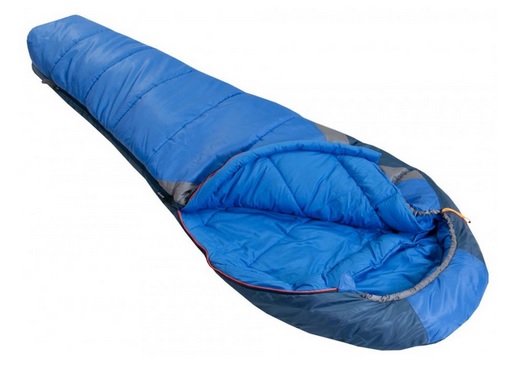 I got in touch with a friend of mine who does a lot of winter camping and he told me I would be fine if I used a bivi bag in conjunction with the sleeping bag in the tent. I was happier with this potential set-up and figured it would be enough to keep me comfortable.
So, to summarize, my shelter and sleeping kit was:
3 season tent
Bivi Bag (Emergency)
Pillow (An insulated jacket rolled into its own pocket)
This worked great and I was warm and comfortable throughout the night, although having a hot flask of tea was very much needed when I got settled into the tent!
Important note: This was effectively an experiment. Please always ensure that the comfort rating temperature of your sleeping bag falls well within your requirements i.e. establish the temperature you will be camping out in and ensure that it falls well within the comfort rating.
The Result
So, I guess with that experience, I have answered the question for myself and that answer is, yes, you can use a 3 season tent in winter in certain conditions as long as you take other measures as listed above.
Fundamentally, I think if you are using a 3 season tent in winter, you should have a 4 season sleeping bag. I didn't and used my 3 season bag but I compensated for that with the emergency bivi bag on the outside. However, even if I had the 4 season sleeping bag I would still utilize the bivi on the outside of it in that type of cold weather.
I feel it worked really well and would only provide more warmth and protection. The only slight downside was that the sleeping bag can get damp inside a basic emergency bivi. This could probably be helped with a few holes in the bivi but that may defeat the purpose of it's proper use. All in all, it worked well though and I was warm.
In terms of shelter and protection, the best I can ascertain, the main difference between a 3 season tent and a 4 season tent is that 3 season has more ventilation and doesn't line snug to the ground. This means that more air from outside can get into the tent environment and so, in winter, means it is colder in the tent.
Drafty
I did notice a draft coming in along the bottom of the tent in places. In terms of protection, I think the tent is primarily there to protect you from the wind, rain, snow, etc. and it's the sleeping system you have that does the rest e.g. keep you warm and as comfortable as possible.
The other thing that is worth noting is that I think using a 3 season in winter, every so often is probably fine. However, I think that if you were to use it regularly in winter, it would probably not hold up as well in terms of length of use.
That is fair enough though, as it is a 3 season my hunch is just that it isn't meant for those type of tough winter conditions all the time.
So There You Have It
So, the main question for this post was, can you use a 3 season tent in winter? I can confirm that the answer to that question is, yes, you can indeed! However, I say that with a few caveats.
First and foremost, if you're going into hard-core winter weather for any length of time, you should have a 4 season tent that is able for the conditions you are hiking and camping in.
So, while a 3 season work's fine, you of course need to take account of the camping conditions. If the conditions are too severe, you're taking a risk using only a 3 season tent.
Secondly, what was definitely critical to all this working was the camping sleep system. If you plan to use a 3 season tent in winter conditions, you should use a 4 season sleeping bag that will keep you warmer in very cold conditions.
A good addition to that is to put your sleeping bag into a bivi bag for an added bit of protection. Finally, a sleeping bag liner will be good to have too.
Conclusion
I hope you found this article useful. If you plan to use a 3 season tent in the winter or in colder conditions, I highly recommend testing it out first.
For example, camp in winter in the type of bad conditions you are considering but keep close enough to your car first time out. Worst case, if something doesn't work out, you can make a dash for the vehicle and stay protected in it for the evening.
My general feeling on all of this is as with any camping or backpacking trip, you need to develop a system, and trial and error in relative safety will go a long way to keeping you good in more remote regions.
Any thoughts or comments please leave them in the comments below!