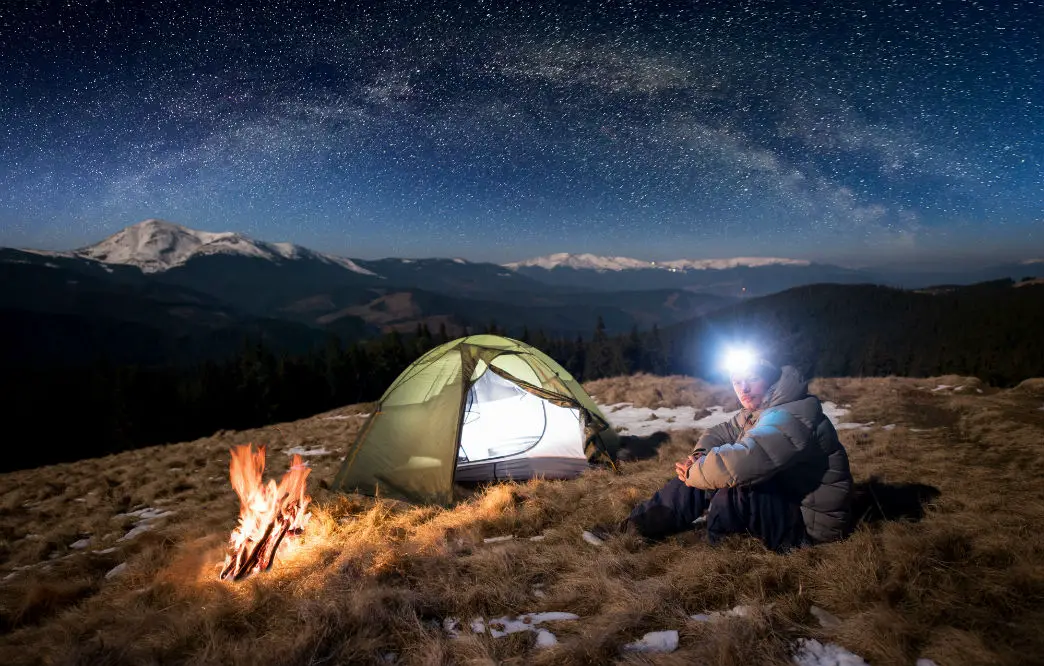 When you're getting ready to head out on a trail for an amazing hiking expedition, you're going to need to get the right gear together. One of the most important things to bring in your rucksack is a headlamp. However, many people get stumped when it comes to deciding between one headlamp and another.
There are plenty of things to watch out for, but you should pay particular attention to lumens. If you're curious about, what are lumens in LED bulbs, this guide will help you to choose the right brightness for every outdoor adventure.
What Are Lumens?
When it comes to lighting, lumens are the first thing that you should take into consideration, as they are what will determine how bright a single bulb will be.
This not only applies to specialty outdoor-gear but regular light bulbs in your home as well. It's important to remember that watts, contrary to popular belief, do not have anything to do with brightness and lumens are the key to equipping yourself with the right headgear.
By rule of thumb, the more lumens a particular bulb has, the brighter it's going to be, which should make it relatively simple to find the ideal headlamp for day and night use.
How to Choose the Right Headlamp Brightness
Now that you have a brief understanding of, what are lumens in LED bulbs, it's time to know what amount of lumens are appropriate for the type of activities you're interested in participating in.
In addition, there are other factors that can influence the brightness of your headlamps such as the distance of its beam, the type of beam, and the quality of optics.
Type of Beam
First, you're going to need to think about how the light is going to be emitted from the headlamp, as this is going to determine how bright the light will be when it is focused on an immediate object.
For example, some headlamps might help to illuminate a large area whereas others are better for directing light at a specific target.
Flood Beam: Also known as a wide beam, a flood beam is great for emitting light over a large area and can be quite useful for setting up camp. Their only downfall is that they typically don't emit light at a long distance.
Focused Beam: Also known as a spot or narrow beam, this will be a tight line of light that is ideal for looking at things that are further away from you for targeted tasks. This can be useful when hiking at night, if you're trying to pick out features and the like.
Flood and Focused Beam: Some headlamps come with the ability to customize your lighting needs by choosing between either flood or focused,  and they are certainly the most versatile.
Other Options: Most good headlamps will provide additional options like a strobe function, useful for signalling a position to someone in an emergency, red light, etc.
Beam Distance
In comparison to lumens, which tell you how bright your LED headlamp will be in general, the beam distance will give you a clear idea of how far the light is going to travel.
This will provide you with a clear idea of what you'll be able to see in complete darkness from where you will be standing, and for hiking at night, it's always better to choose a headlamp beam that travels a reasonable distance.
Beam Brightness
Now, it's time to ask, what are lumens in LED bulbs? Your beam brightness is what will give you the comfort you need while going out onto the trail at night, setting up camp when it starts to get dark, or for other navigation tasks.
Low lumen headlamps (Less than 200):
For everyday tasks that don't require you to have too much light in front of you, you're going to want to find a headlamp that has a low lumen count of less than 200. These headlamps can be useful for walking your dog at night, reading in your tent while camping, or simply as an emergency tool to have at your disposal.
High lumen headlamps (More than 200):
It's recommended that any time you intend on venturing out into the wilderness at night, you're going to need a headlamp that has over 200 lumens, as it will thoroughly illuminate your path and help to keep your safe.
Remember, the higher the lumens, the brighter the headlamp will be, and as you won't be doing close-up work while hiking at night, you're going to want the brightest lamp possible.
Extreme lumen headlamps (More than 2000):
When you start shopping around, you might even find that there are headlamps that claim to have more than 2000 lumens and even though you might be tempted to buy one, they're purely gimmicks.
A 2000+ lumen headlamp is going to generate such a bright light that it's possibly only useful for self-defense and blinding your attacker, or perhaps landing a plane 🙂 That kind of level is certainly not necessary for exploring the outdoors at night.
Other Features to Look for in the Right Headlamp
We have a full headlamp buying guide which goes into this in much more detail, but we thought it would be no harm to add a few key pointers here in this article, for convenience.
Brightness, beam type, and beam distance are just a few things to pay close attention to when you're choosing your hiking headlamp, but there are plenty of other features that can affect its ease of use, availability, and comfort as well.
Power
It's essential that you consider how your headlamp is going to draw power, as you want to make sure you can easily charge the headlamp so that it's ready to go for your excursion.
In most cases, headlamps will either use standard batteries, or be rechargeable via USB and so can be plugged into any charging device. You will also be able to find models that use rechargeable batteries; however, you'll be responsible for buying new batteries as they become less effective over time.
Red Light
As another type of light that can be useful, a red light is great for having just the right amount of brightness for doing up-close tasks at night such as reading or preparing your tent.
It is also a great tool to have, as it won't cut away from your night vision in the event you want to turn the headlamp off and still see around you. Red, and other colors of light also won't spook certain animals, so they can be useful to keep a low profile as you move.
Waterproofing
Above all else, it's crucial that you find a headlamp that is waterproof, especially as you cannot predict mother nature.
The waterproofness of a particular device is measured on a scale of IPX-0 to IPX-8, IPX-0 meaning that it's not waterproof at all. Ideally, for hiking headlamps, you're going to want to find a device between IPX-7 and IPX-8 for the most versatility.
Final Thoughts: The Importance of Focusing on Lumens in Headlamps
Without a clear understanding of what lumens are and how they affect the reliability of your headlamp, you'll be in a tough position when it comes time to choose your hiking gear.
For people who enjoy spending time in nature at night, you need to make sure that both you and the rest of your hiking party are safe and able to see any threats or obstructions in your path.
At the end of the day, it's important to find a headlamp between 200 and 1000 lumens, with a variable focused and flood beam, a reasonable beam distance, and waterproofing.
This will help to make sure that you are ready to take on any situation where low lighting may be of immediate concern so that you can venture back to your camp safely and securely.