In this post I want to take a slightly different approach on hiking gear, by looking at another example where it can be utilized to meet other day-to-day needs. By design, many hiking jackets are waterproof and lightweight jackets so if you're looking for a waterproof lightweight jacket and haven't considered looking at hiking jackets, read on.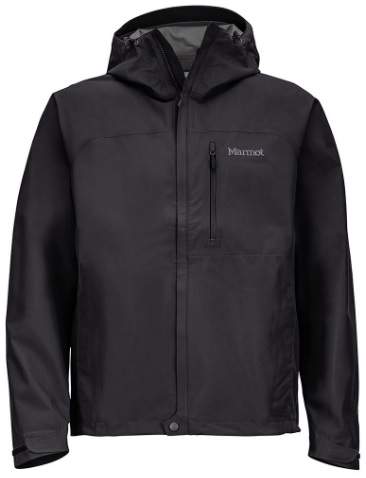 Setting The Scene
I was chatting with a friend last week about the very wet weather we are currently having. He lives only a couple of miles from his work, so as a New Year's resolution he decided that he would stop driving and start cycling to work every day.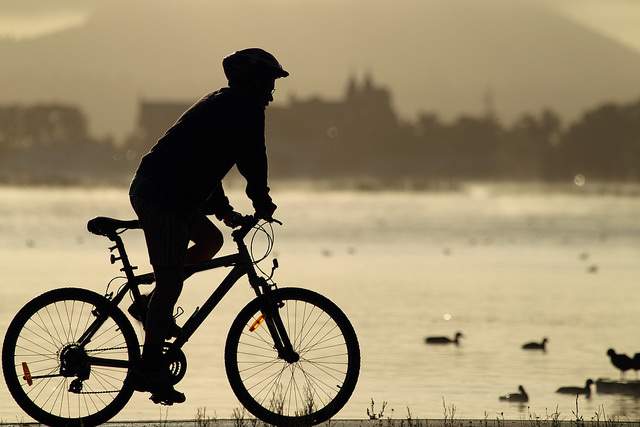 Photo Credit: Ed Dunens
It makes sense for him to do this on many levels. Financially he will save, his health will only gain and even time wise, it works out faster for him to cycle to work as he doesn't have to sit in traffic on his bike.
On top of that he is quite environmentally aware, so on a personal level he would get some satisfaction of knowing he was cutting down on his contribution to pollution by not taking his car to work every day. A win-win all round it seemed.
However, when he started cycling to work, something he hasn't done in years I might add, there were some inevitable teething problems. One of these, which we got to chatting about, is that when the weather is bad, he of course has no choice but to wear rain gear to prevent him from getting drenched.
Makes sense. This rain gear entails a rain jacket and pants. When the weather isn't so wet though, he of course still has to carry his wet gear with him in his pack.
Not a big deal on the face of it. However, from chatting with him I found that he was actually using a set of waterproofs he uses when he plays golf! He said he found them quite bulky and heavy to carry in his pack to work every day and that he also got very sweaty in them.
I asked if I could see them. From what he told me they were what I expected, made from not ideal material, thick and heavy polyester. They are of course very waterproof but not breathable, which would explain the sweating.
They are also not really made to maximize stowing away, which would explain why they are so bulky and heavy to carry. Finally, as an aside, I was also very surprised at the price he paid for them, they were a top brand name but they seemed basic enough to me.
Anyway, I told him that if he was looking for lightweight waterproof multipurpose gear, he could do no worse than looking at utilizing hiking gear. With a waterproof hiking jacket and a pair of hiking rain pants, he couldn't go far wrong.
Sweating
A seemingly secondary thing for him was that he sweated so much in his golfing waterproofs. I would have thought this would have been top of the list but there's a shower at work so, as he has his office gear with him in his pack, after a quick shower on arrival, he's all good.
However, if he was using a good hiking rain jacket and rain pants, they will more than likely be breathable. They also usually have specific quick ventilation features like pit zips. This will help cut down on any sweating for a relatively short cycle so a daily shower on arrival at work may no longer be required.
As mentioned above, he is quite environmentally conscious so using less hot water, and therefore electricity, can only help the environment.
Lightweight
For my friend, his main issue was the weight and bulkiness of his waterproof jacket and pants which he had to squeeze into his pack every day. It left little room for him to bring other stuff in his pack like his clothes for the day after showering when he got to work. He really wanted something that weighs much less and would give a snugger and smaller fit in his pack.
A hiking rain jacket, will normally by default be lightweight. It is purpose built this way as it will spend much of its life on someone's back stored away in their pack until it's needed. It will also be 'stowable' by design so squeezing it into a tight space is no big deal and will not damage the jacket in any way.
Convenience
It's worth putting here as a final note that hiking gear is also designed for convenience. That is, it is made to be easy to put on and remove while on the move. To help illustrate this, rain pants will normally have zips or buttons down the side to be easily slipped over hiking gear.
Rain jackets for the trail are also normally quite spacious as a matter of course as they need to accommodate layering. Layering can of course be utilized for many outdoor activities, not just hiking.
Conclusion
To conclude, I thought this was another good example that illustrates how useful and versatile hiking gear really can be in day-to-day life. Just because a lot of it is built for the trail doesn't mean it can't be utilized in any number of other activities, whether it's cycling to work or wrestling through the rush hour crowds across town on a busy and wet day.
I've digressed somewhat today but hey, day-to-day life needs some good gear too 🙂