Today's post is the start of a series on some of the basics to consider if you are new to hiking and want to ensure you have a safe and enjoyable hiking experience from the get-go! I want to start to share some thoughts on areas for consideration for people who are completely new to hiking and want to give it a try. Some questions could, and should, be coming up for you like:
Where should I go for a hike?
How far should I go?
What should I wear?
What supplies should I bring with me?
What safety considerations should I take into account?
Etc …
In this series of blog posts I plan to go into these and other areas in a bit more detail for the complete newbie to hiking. Today's post will consider:
Where Should I go for a Hike!?
The short answer to this, is really anywhere you like that's legal! However, if this is your first time going for a hike, here are some things you should consider before setting out!?
1. It is best to choose an area that is already well established for hiking i.e. one that is designated for hiking and outdoor recreational purposes. You do not want to wander onto private lands which could possibly get you into serious trouble with either the local law enforcement or an angry farmer with an angry dog!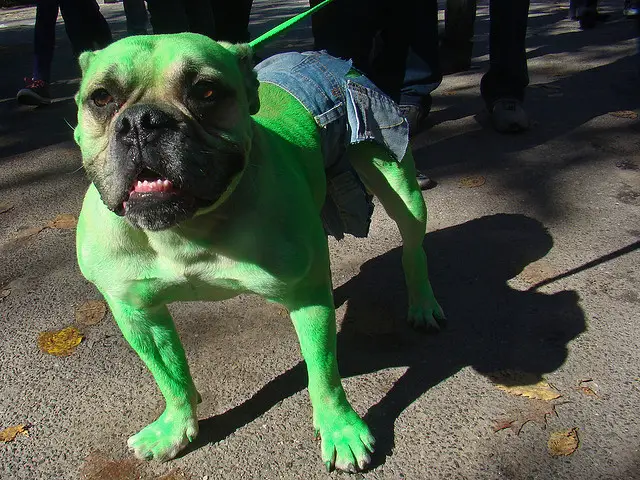 Photo Credit: istolethetv
Now, if you can't get immediate access to mountains as they're too far away, or if you're not 100% sure of your fitness, it is perfectly fine to go out for a hike wherever you can find that may be suitable. Hiking in towns and cities isn't really the same thing as being in the mountains but if you are new and want to either try out your fitness or need to wait to be able to get to actual trails and mountains in the countryside, it's a fine option to get you going.
2. Try pick an area that that is as close to your home as possible. You have enough to be thinking about for your first hike without having to worry about:
How to get to your hike by making it too complicated or
Having to work out a route in an unfamiliar location (this should only ever be attempted by very experienced hikers – as a general safety rule, always stick to well established trails and paths until you know how to navigate your way comfortably.
3. When you've found a suitable public hiking area, the best and wisest thing to do before you start out on your first hike would be to pick a well-worn and clearly marked trail. For your first time out, you definitely DO NOT want to be venturing off into the wilderness without appropriate help and guidance from an experienced hiker or guide! A great way to get going safely is to join a hiking club or association.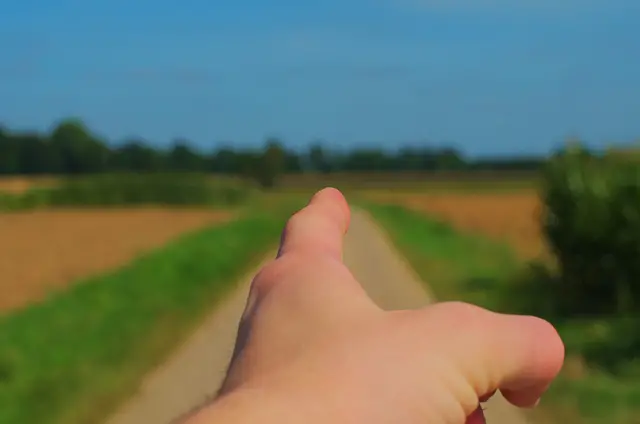 Photo Credit: pocky
4. Ideally you want to pick a trail in an area that you are also familiar with. If you're new to hiking it is better to start, if possible, in a place you know relatively well so you can be certain that you won't get totally lost. The last thing you want on your inaugural hike!
5. It's always hard to beat experience! Ask someone who's done the hike, for any advice and tips on what to expect on the trail. Also, if you are in a well-known public park or recreational area, check if there is an information center where you can get advice and guidance.
6. Do your research well in advance and review all available information on the trail you plan to take. For example, how long is the trail and how much of it do you plan to hike? What altitude will you ascend to? Are there any noticeable landmarks you can expect to see on the trail? What terrain you will encounter on the way? And so on.
By doing this in advance you can have a good idea of what the hike will entail and therefore, if it is suitable for you. Also, by having an idea of what to expect, you have more chance of noticing if you've wandered off in the wrong direction!
Photo Credit: brittreints
7. For your first hike, wait for favorable conditions before venturing out. This may be tricky if it's mid-winter but even if it is, aim to pick a day when the weather forecast and conditions are as favorable as possible and of course, always wear suitable clothing, good boots and rain gear are always a must!
8. Finally, it's a good idea to go out with a few people when you first start out hiking. Hiking alone is great but should something happen, you could be in a tricky situation. IF you have some hiking friends with you, they can always go off and get help should it be required.
These are just some pointers for consideration when choosing where to go for a hike if you are new to hiking. If possible, always seek the advice of an experienced hiker or look online for as much information on your hike in advance as possible. Above all, be sure you are comfortable before you set out and don't forget your fully charged mobile phone and to try stay in areas where you have coverage, just in case!
Conclusion
OK, now this post may seem to some like I am stating the obvious but to some folks who have never really been much further than their urban neighborhoods, there will be some new stuff to think about in this.
I never forget when I was in college in Pittsburgh and there were a few African students from Rwanda studying there. When winter came it, inevitably in Pittsburgh, started snowing. No big deal and something I had seen a thousand times before. Not for those guys! They ran outside and played in it for hours. Why? They had never seen it before. Being from Rwanda, you don't see a whole lot of snow 🙂
You get my point though, some of the things written here will be new to many and that's what this series of posts for folks new to hiking is all about. Next up we'll look at distance and how far you should go on your first hike.
Do you have any other thoughts or suggestions for what to think about when choosing where to go for a first hike? If so, please let us know in the comments below!