Day two saw us set out early, 6am, to start the journey from Porto Marin to Palas De Rei. Generally speaking, we got up with the dawn every day to set out walking as early as possible.
This was the standard among most pilgrims and the Camino would be starting to get busy from that time on. The main advantage to doing this is that the mornings are so fresh and cool that you can easily walk in them before any sun gets up later in the morning.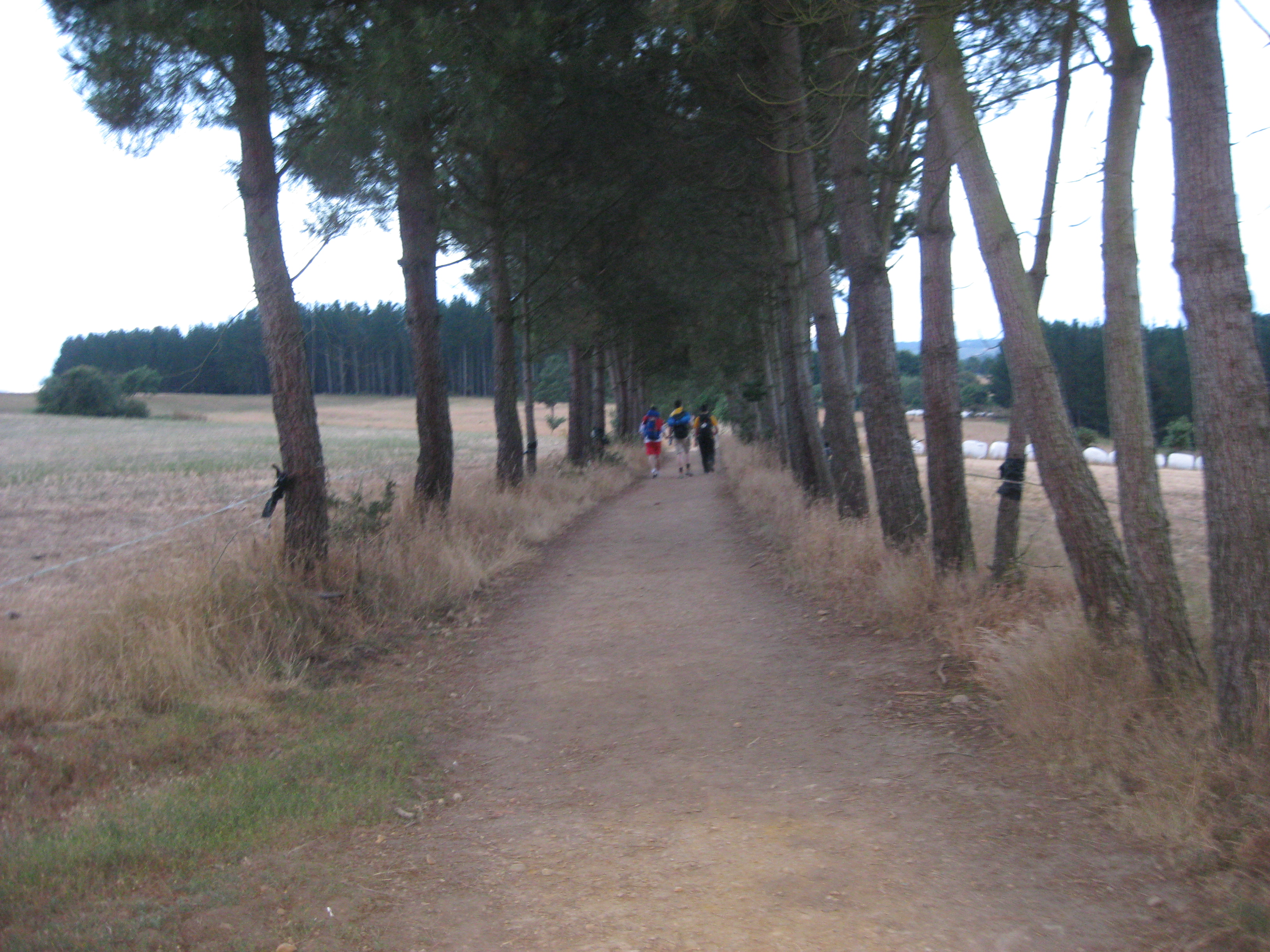 It also means you should get to your next destination by afternoon or early evening which will at least give you some time to relax, rest and eat before setting out again the next day. Definitely a good way to do it.
Terrain for Day Two
This was a day of differing terrain covering twenty seven kilometers. We walked from Porto Marin, through the small hamlets and towns of Gonzar, Hospital, Ligonde, Eirexe and Portos to get to Palas De Rei.
We started by skirting the reservoir Embalse de Belesar climbing up through woodland to move back and forward from the main road before leaving it to climb the ridge beyond Ventas de Narón Sierra Ligonde, dropping down to portos.
Then there was a pleasant climb around the side of Rosary Heights, Alto Rosario, to drop down finally to Palas De Rei. If you intend to take the detour to Vilas de Donas, an option on this stage, prepare for an early start. The detour adds a level four or five kilometers but there are several uphill stretches during the rest of the stage.
The weather held throughout the day. It was a little overcast at times but all in all it was pleasant and good conditions to hike in.
As it was day two, the legs were a bit stiff from day one so I think this was probably the hardest day for most people and everyone was grateful to see the bridge into Palas De Rei stretching out in front of them as we arrived in.
Conclusion
By this stage some issues were beginning to develop for people, mainly developing blisters. This was also the day my choice to wear brand new socks straight from the packet also caught up with me. It had started the day before but the remnants where still with me, that is a swollen ankle. Thankfully no pain though so just a matter of time for it to ease off.
I'll leave this for today. Tomorrow we'll take a look at the next stage of the journey from Palas De Rei to Arzúa. If you want to go to the start of this series on the Camino, click here. If you want to read the next installment, click here 🙂
Have you hiked the Camino before? I'd love to hear about your experiences in the comments below.