Day three on the Camino de Santiago took us from Palas De Rei to Melide. Now, this stage should actually be from Palas De Rei to Arzúa but the group I was with decided to split some of the last stages down into smaller chunks.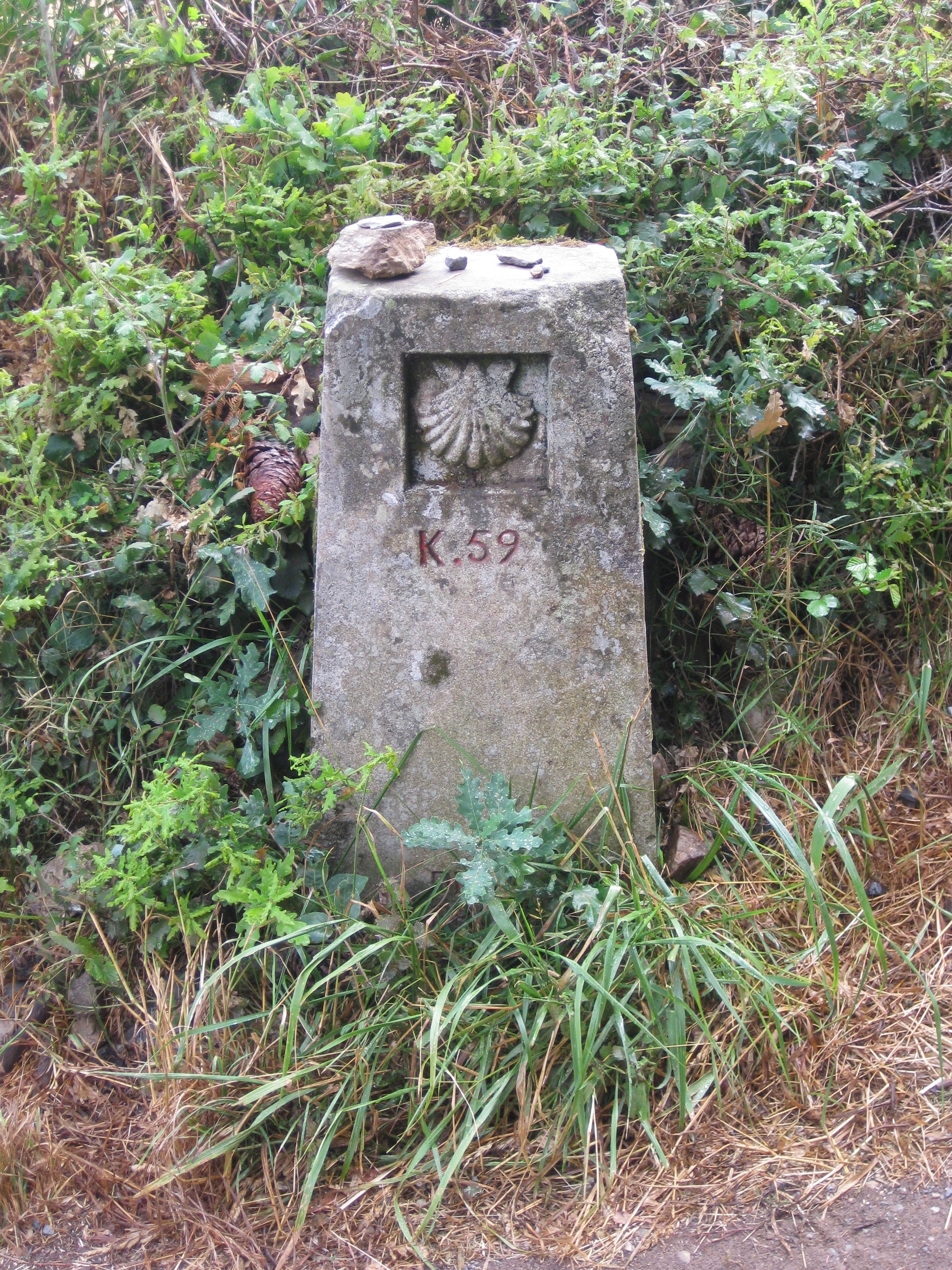 This was due to some people not being able for the demands of the full stage in one day which was fair enough. This was a little frustrating from my point of view as being a regular hiker, and after having nearly thirty two miles under my belt from the first two days, I was itching to keep on walking to Arzúa when we got to Meilde.
I should add that this plan was well established in advance of the trip and so therefore it was more of a miscalculation on my part.
Not having hiked large distances over more than two days before I wasn't sure how I would react to it either so I erred on the side of caution. Always a wise thing to do when hiking but in this instance I was probably too cautious and was more than able to continue on the long day hikes day after day. Some people were starting to have blister issues from either having listened to bad advice on hiking socks or having the wrong hiking boots or shoes with them.
Because of this I will combine what actually happened over days three and four for me into one post here as it is normally how most people would approach it.
Starting from Palas De Rei
We started from Palas De Rei crossing six river valleys. About half of this stage was on pathways mostly through woodland. This helped keep the noise of passing traffic down and energy levels up as we walked through the fresh morning enveloped by trees and the fresh aromas of the various trees and brush. Melide makes a good half way stop on this part of the stage.
As mentioned above, this is where we actually stopped for the day after completing about ten miles. I should add that this is a perfectly valid option for those wishing to take a slower pace to this particular stage of the Camino. Melide is a big enough town which is renowned for its octopus pulpo a la Gallega. This is a nice option for lunch if you are continuing on to Ribadiso or dinner if you plan to stay the night.
It is worth mentioning here that there are many beautiful little churches dotted all along the small little towns and hamlets along the Camino. Therefore there are many chances to stop for a quiet moment of thought or reflection if desired in many serene and peaceful places.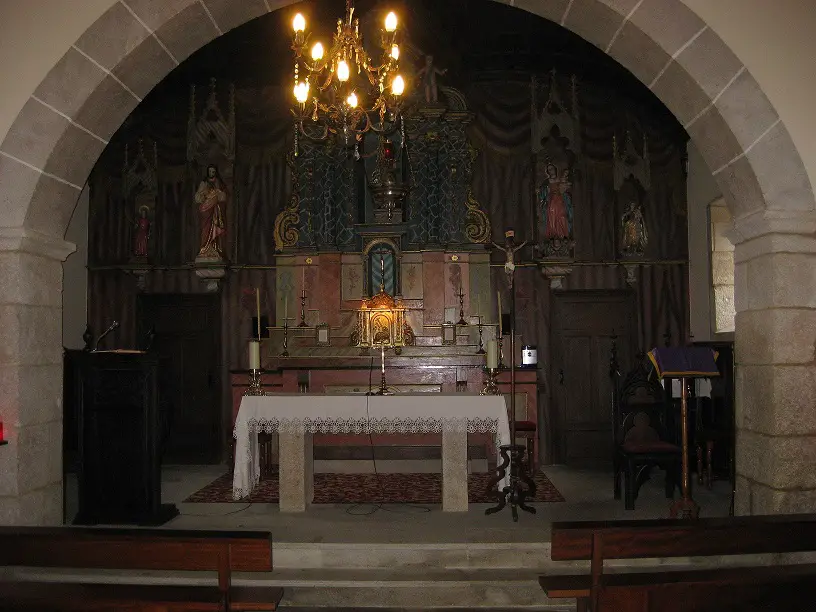 As walking the Camino is a very spiritual journey for many, a lot of people will take time to do this. The architecture in many of these places is very beautiful. I was walking with two fellow Pilgrims from the group. We were well out in front of everyone and as we approached Melide, about three miles out, the skies opened up!
When we got into the outskirts of the town we took refuge in the beautiful little church pictured above. There was a little girl with her Mum at the door who were all smiles and ready to stamp our passports as we walked in. We were soaked to the bone and a little frustrated so their warmth and smiles only helped to cheer myself and two fellow Pellegrinos up!
At this point we'd more or less reached the halfway point for our journey. For every kilometer you complete on the Camino you will see a little pillar like the one at the start of this post telling you how many kilometers are left to Santiago, so you always have a good idea of how far you are away from your next destination.
On to Arzúa
The following day we set out early to head the last twelve or so kilometers to Arzúa. This day was probably the shortest of all days as we only did about twelve kilometers. The sky was overcast but the weather held while we were walking so all was good as we reached Arzúa and drew closer to Santiago.
If you intend to detour off the route to visit Pambre Castle or the famous Pazo Ulloa, between Palas de Rei and Melide, you should leave early in the morning especially if you are aiming to be in Arzúa by evening. Starting early is good advice every day regardless! Just before entering Ribadiso, just before Arzúa, we passed out of the Galician province of Lugo and into La Coruna.
If you want to go to the start of this series on the Camino, click here. If you want to read the next installment, click here 🙂
Have you walked the Camino or had the famous octopus pulpo a la Gallega in Melide? I'd love to hear about it in the comments below!