Whether you're hiking out into the wilderness for just a day, or going for a week-long expedition, your backpack is one of the most important pieces of gear you'll need.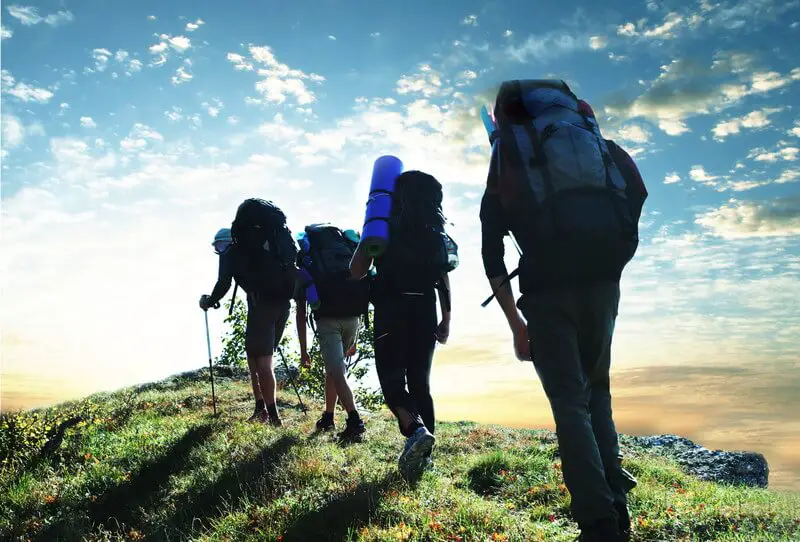 So, it makes sense to take time to pick one that's comfortable, durable and has all of the features that will make your trip a memorable one, for all of the right reasons.
Let's take a look at some of the main considerations to take into account when purchasing a hiking backpack in our Backpack Buying Guide.
If you already know all you need to know and just want to check out some cool backpacks, then check out our best backpacking backpacks for men and our best backpacking backpacks for women.
Capacity
Your ideal pack size will depend upon several factors, how long your trip is going to be, the time of year and the weight and bulk of your hiking gear.
If you're planning short day hikes in mild conditions, then a 30-liter daypack is going to have plenty of capacity for all of your needs.
Longer trips of several nights or more are going to be better served by a 60-70 liter backpack, to ensure that there will plenty of space to pack your tent, sleeping kit, food and water and any other essentials.
It's worth bearing in mind that if you prefer to keep things ultralight and aren't making long trips into the wilderness on a regular basis, you may get more use out of a smaller backpack.
With today's compact, ultra-light gear, there are plenty of hikers out there who like to keep things light on short 1-3 day trips, especially on trails with more extreme terrain.
Other aspects to bear in mind when considering which capacity you need, are when you intend to be using it and where. Winter trips will, of course, require a lot more equipment and extra clothing layers for when you're not moving.
If you frequently hike at warmer times of year you may need to factor in extra capacity for more water and if you're heading into bear country, a bear canister.
If you have recently upgraded several elements of your gear, or you're contemplating your first multi-night trip, it can be useful to set out all of your kit, plan the essentials you're going to need and to see how much space this is going to take up.
What This Looks Like
If you're having a hard time visualizing this, try packing it into a bag with a known capacity.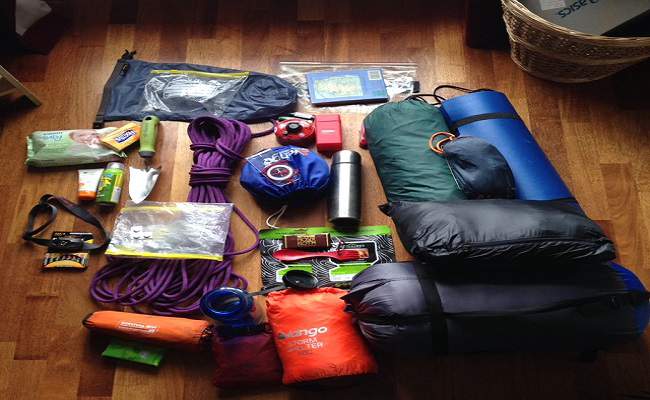 Bear in mind that if you have several bulky items you can run into difficulties as the capacity of a backpack will include any compartments, so you may struggle to comfortably fit in any less compact items.
Also, be aware that strapping on any larger items, weather and terrain permitting, will leave you much more space, but can also destabilize your load. Generally speaking, its better to have all your kit inside your backpack, and utilizing dry bags is an excellent way to keep stuff dry inside.
Finally, remember that today's backpacks are designed to be carried fully loaded in order to provide a maximum of comfort and weight bearing support.
You should always use a backpack with the correct capacity for your needs, if it's under or over-charged your load will not be balanced or stable and you'll risk a fall. So, don't be tempted to economize by getting a larger, one size-fits-all pack with the intention of half filling it for shorter trips.
Weight
Modern backpacks are much lighter than those used even in the not too distant past. Of course, everyone would like to have a lighter load where possible.
However, unless you're looking at a backpack that seems much heavier than similar ones in the same range, backpack weight is probably not going to play much of a deciding role in your purchase except for those who are into ultralight and light backpacking.
Ultralight backpacks typically have an empty weight of less than 2 lbs, with lightweight packs up to the 4 lbs mark and midweights coming in at around 5 lbs.
However, if you're looking to lighten your load, you should first think about upgrading your pack contents before focusing too much upon your backpack's actual weight.
Replacing the essentials like your stove, tent and sleeping bag with new lightweight models and cutting back on any non-essential items will drastically reduce your load weight and really justify the pound or two weight saving in a lightweight backpack.
Otherwise, focus more upon the capacity, features and fit. If it has everything you need and you're not planning on going ultralight, then a pound or two difference in weight shouldn't put you off.
Remember that lightweight packs have to make a saving in weight somewhere and this can sometimes compromise on comfort, reductions in padding on straps for example, or fewer features. In some cases, you may prefer a slightly heavier model depending on your trip and hiking style.
Heavier packs are also known to be more durable, being made from thicker, more robust materials, again this may or may not be an issue for you, depending upon your budget, where you commonly hike, for how long and what your priorities are.
Material
Backpacks come in a range of different materials each with their own merits. Most backpacks are made from nylon or polyester, with many manufacturers choosing to use a combination of the two.
Polyester fabrics such as XPAC are popular for being light and waterproof, whereas nylon, in particular, Codura, is used for its durability and strength.
A backpack might have a body made mainly from XPAC with a nylon-Codura bottom and edges for reinforcement, or a Codura backpack could have an XPAC laminate.
In fact, XPAC is often applied as a laminate to other fabrics for waterproofing. Codura is available in different deniers which enable its weight and rigidity to be adjusted as needed.
Unless you have very specific needs, most modern backpacks will be made of material that has been tried and tested to provide the experience that you are looking for.
If your trips tend to go deep into the backcountry you may prefer a fabric with a higher denier to ensure longevity and avoid rips, if you mainly stick to trails and more open areas you may prefer a slightly lighter material.
Most backpacks will offer some degree of waterproofing and the majority come with a fully waterproof cover for protection in downpours and extreme weather. The effectiveness of these are limited though, so as mentioned above, utilize dry bags inside your backpack to keep essentials dry.
Backpack material is an important consideration that the experts have spent time perfecting, so a good hiking backpack will do its job. It really comes down to a matter of personal preference and durability when opting for a more heavyweight or lightweight fabric.
Fit
A well-fitting backpack is essential to your comfort, thankfully with so many adjustable options on many packs today, it's easy to make adaptations for an individual, fine-tuned fit.
Once you have found a backpack that you like the look of, check that your upper body length matches its recommended length range. Some backpacks may be available in different torso lengths.
To find out your torso length you will need to measure from the base of your neck to the point of your spine that is level with the tops of your hip bones, known as the iliac crest. Make sure that you stand straight as you measure to ensure an accurate reading.
Once you have the correct size backpack, you will be able to adjust the suspension system, the hip belt and shoulder straps, load straps and sternum strap for a perfect fit depending upon your body size and load.
You may wish to make adjustments throughout your trip as your load lightens, for optimum balance and comfort. Check out the video for some more information on fitting a backpack comfortably.
Features
To the uninitiated, backpacks seem to come with a bewildering array of features. There's no shortage of great extras that will make your trips much more comfortable with less hassle. Here's a list of some of the main features you should find on any decent hiking backpack.
Frame
If you're looking for a hiking backpack for any longer than a day trip, we recommend getting one with an internal frame.
This may add a little weight but will even your load out and help to transfer the pack's weight to your hip area. Internal frame backs, as opposed to external frames, are much better in helping to balance the weight distribution across your body.
Pockets
Pockets are essential for storing items for easy on-the-go access, such as maps, mobile phones, water bottles (if you use them) and snacks.
Their location and size vary vastly from one backpack to another, with a huge range of options, typically including hip belt pockets, side pockets, large stash pockets, waterproofed dry pockets and top lid pockets.
Some side pockets can be accessed without removing your pack, making them a popular and practical option, although when it comes down to pockets it's a matter of personal preference.
Attachment Points
Attachment points are practical if you use trekking poles or ice axes and they can be found on most good backpacks.
Adjustable straps are also useful at the bottom of the backpack to attach bulky items which may take up too much space inside. As mentioned above though, if possible, we recommend you try and keep everything inside your pack.
Hydration system sleeve
If you use a hydration system it's worth noting where you'll be storing it, especially if you plan to be using your backpack on long trips. An easy to access location will make refilling much easier and save you from having to unpack everything, if you come across a convenient, unplanned water source.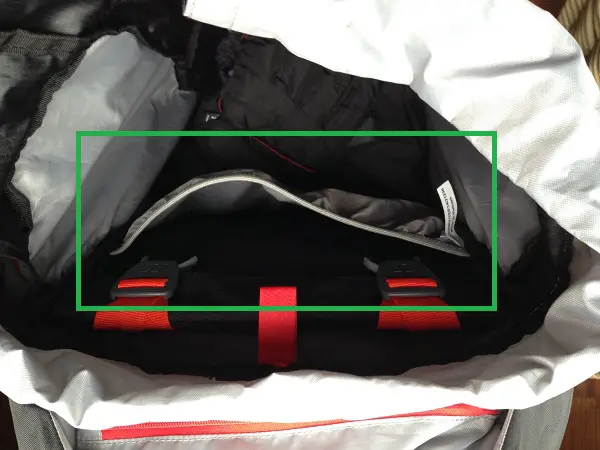 Extendible lid
Extendible lids allow you to fit in extra bulky items between the lid and the main compartment, this can be useful for sleeping pads or extra warm layers.
Waterproof cover
Most backpacks come with an extra waterproof cover for wet weather. Although your pack may be weather resistant, the majority will benefit from a waterproof cover in heavy downpours preventing leaking at the zippers and other possible points where water may enter.
Again, always pack stuff you need to keep dry in dry bags inside your back, as while waterproof covers help, they aren't 100% effective in very heavy rain.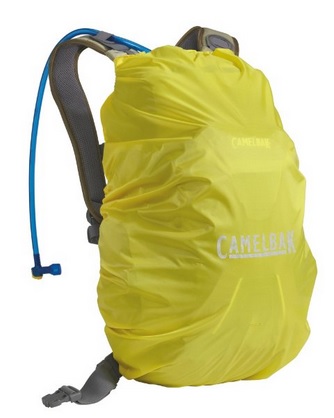 Ventilated back panel
If you're planning on making trips in warm weather a ventilated back panel will help you stay cooler and dry even with a heavy load. Most backpacks feature a comfort back panel, when this panel is covered with a mesh fabric, air can flow between your back and the panel for added comfort.
Price
As the saying goes, you get what you pay for. Higher quality backpacks, in terms of design, comfort and durability, are definitely at the higher end of the price scale.
Spending more on a high-quality backpack will make your hiking trips more enjoyable, with more features, a lighter, more balanced design and longer-lasting materials.
Higher-price end models do tend to last longer than cheaper ones so purchasing a cheap backpack can actually turn out to be a false economy if you end up needing to replace it.
For those who cannot or do not want to spend big bucks on a backpack, there are plenty of extremely competitively priced options out there.
As more products hit the market, this tends to drive prices down and the upsurge in hiking popularity has created a more level price range with accessibly priced, quality items. Such products are ideal for those who are just starting out and may not be ready to fully invest in more expensive products.
Read online reviews, ask questions, get a good idea why one backpack costs so much more than another, if it doesn't' seem justifiable, then you may be better off going with the cheaper option.
A great way to get yourself a good bargain if you're not the type that likes to show off the latest and greatest, is to purchase slightly older models especially after new releases.
Sellers looking to reduce stocks will often try to offload older models, and in some cases, the upgraded model may not actually offer much more than a change of color and a few pockets difference.
Do your homework, there are plenty of bargains to be made and with it being such an important piece of gear, it's important to get the best quality backpack that you can.
Conclusion
There's a lot to bear in mind when purchasing a backpack and it's important to consider your options thoroughly before committing to a particular model.
By breaking down this decision into a list of key considerations, as covered in our Backpack Buying Guide, you should be able to purchase with confidence, making a choice that meets your needs and desires.
Too often we're swayed by eye-catching designs or the new must-haves, however, true quality stands the test of time and it's worth reading through customer reviews and taking the time to fully consider all of the options available before deciding upon a firm favorite to journey with you out into the wilderness.
We hope you found this backpack buying guide useful, please like, share and comment if you did 🙂