Before you start planning a new hiking trip it's important to make sure that the trail you're planning on hiking is suitable for your ability level, time-frame and equipment.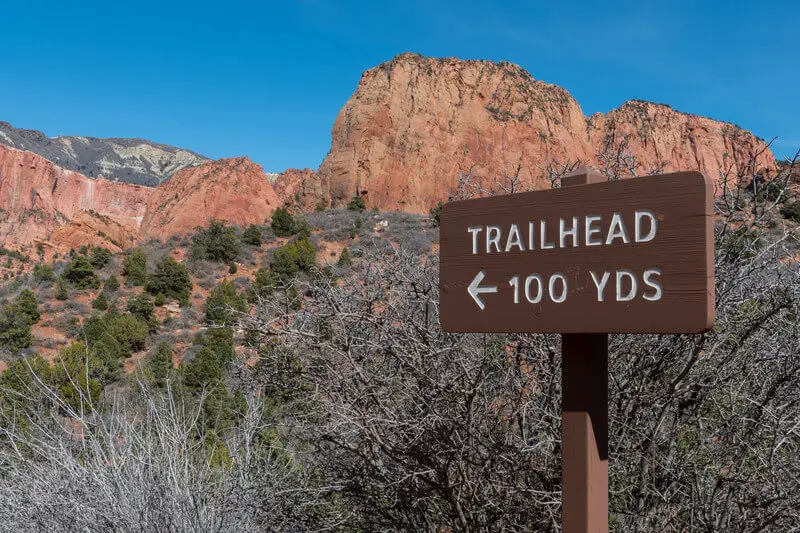 While discussing your plans with a park ranger, or someone else with in-depth knowledge of the area, is the ideal way to find out whether or not a particular trail is suitable, consulting the hiking trail difficulty rating scale can help you to narrow down potential trails to just a handful, as well as helping you to prepare your trip.
So what is a Hiking Trail Difficulty Rating Scale?
Hiking trail difficulty rating scales are used to class trails according to their level of difficulty  to complete.
While it is always recommended to find out more about the specifics of individual trails and the general area before deciding upon a trail and setting off, consulting the hiking trail difficulty scale for your trail can provide you with immediate information, as to whether that particular trail is what you're looking for and whether it's suitable for your ability.
Typical Hiking Trail Difficulty Scales
While there isn't a single agreed upon hiking trail difficulty scale, most scales have plenty of similarities. There are usually between three and six ratings. We'll take a look at the three main ones below, easy, moderate and strenuous.
When there are extra ratings they are usually indicators for trails that fall in between the ratings, so you may have easy-moderate trails that are harder than easy but not quite rated a moderate. Likewise with moderate-strenuous and very strenuous being used to indicate the most difficult trails.  
Note that certain hiking trail difficulty scales may use different words although the sense behind the ratings is still the same.
What's more, some systems may refer to the actual hiker's ability rather than the trail's perceived level difficulty, so you may also see ratings such as beginner, advanced and so on.  
Here's a general outline of what an average hiking difficulty scale equates to in terms of ability, distance and terrain. Of course, this is merely an indicator and you should always check the specifics of your chosen trail before setting off.
Easy
Generally less than three miles over flat terrain or terrain with a slight incline. Trails that are rated easy are on the whole suitable for most people who enjoy walking, and you will often see a wide range of age groups including children.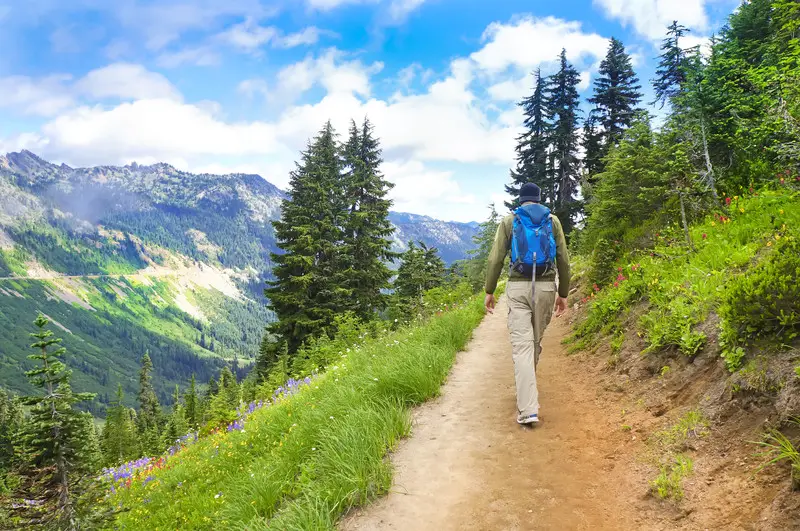 You may also find short interpretative nature trails with educative panels as well as rails-to-trails paths that fall into this category.
While experienced hikers may deliberately seek out more challenging terrain and many stunning views and landmarks can be a difficult trek away, taking an easy hike can be a good way to get a feel for the area, to test your skills and to see local landmarks, wildlife and scenery when time is short.
Moderate
Moderate hikes are for the main part suitable for hikers with a reasonable level of fitness. They are generally around five to ten miles long, involve some varied terrain, ascents and descents.
Obviously not all moderate hikes are of an equal difficulty, hence the need to find out more about your chosen trail before reaching the trail head.
Easy-moderate trails should be within most beginners capabilities too, with possibly a slightly harder section or a greater length. On the other hand if your looking at a trail that's more moderate-strenuous, you may need a decent level of fitness, especially if it involves tough terrain and ascents over long sections.
Strenuous
Strenuous hikes often involve elevations over 2,000 feet and challenging terrain. You should not attempt a strenuous hike until you're confident with your performance and equipment over easier trails.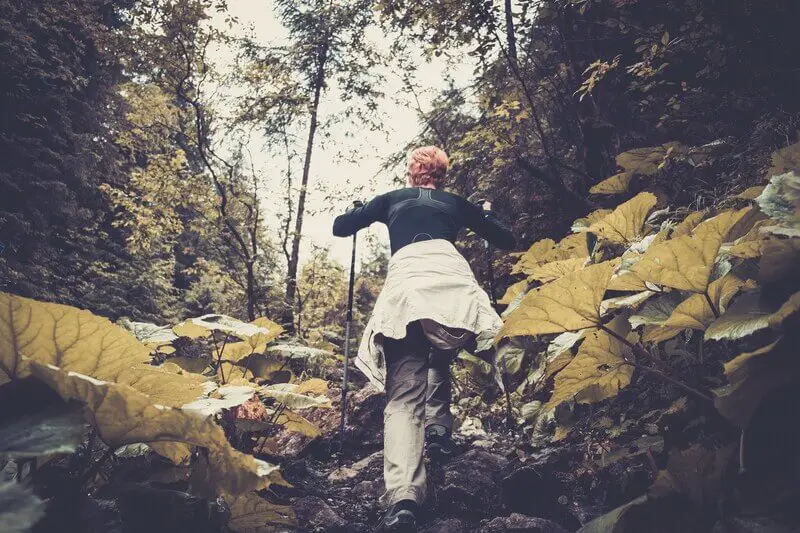 Hiking a strenuous trail often involves covering distances of 10 miles and more. They are also more likely to be further located from civilization and in some cases you'll need to hike to reach them, or face a long drive out to the trail head.
If something goes wrong, especially with the increased risks of falling and injury, you need to be prepared and know how to get help.  
How to Use Rating Scales
Checking the rating scales of trails in the area where you are planning to go hiking can be extremely useful in helping you to narrow down your choice. By focusing on ratings you will be able to gain a quick idea of the following factors at a glance when planning your itinerary.
Appropriate
By checking a trail difficulty rating you will first and foremost know if it's appropriate for your level of fitness and experience. For example, if you are a beginner, you should focus on easy trails until you feel confident, even if your fitness level is pretty good.
Differently rated trails can also be appropriate for different types of trips, for example you may not always want to take a challenging, strenuous hike even if you are experienced. Visits to a certain area may be best explored with a short, easy hike to start with, before taking on more challenging trails.
Time
How a trail is rated should help you to better work out how long it will take. While an experienced hiker with a high level of fitness is likely to complete a trail faster than a beginner who is out of shape, you will need to factor in extra time per mile for the steeper terrain on moderate and strenuous trails.
Naismith's rule allows one for one hour every three miles hiked, plus an additional hour for every 2,000 feet of ascent. As a rule of thumb, expect moderate and strenuous hikes to take longer at an average pace of around 2.5 miles over uneven ground when making your calculations.
Equipment
If you're thinking of hiking a moderate or strenuous trail, you'll need to make sure that you have the appropriate equipment.
Make sure that have the hiking essentials to hand e.g. proper gear, food, water, map and compass, first aid, etc. On strenuous hikes in particular you may need to factor in more extra layers especially if your trail takes you to high elevations.
What you can get away without packing for a gentle three mile stroll near to towns is very different to what you need for longer hikes, especially those in isolated areas where help and shelter can be very far away.
Conclusion
When you're looking for new hikes to discover, check out the hiking trail difficulty rating scale, if there is one available, for those trails that interest you. This will let you know if a hike is suitable for your abilities, time frame and equipment.
In my experience, most ratings err on the side of caution and safety, so something marked as strenuous can be a medium level hike to an experienced hiker. It makes sense to do this for the majority though, who while fit, may not be regular hikers.
Stay safe and don't take on a hike by yourself that is way beyond your fitness and experience level. If you've narrowed down your selections and are having difficulty picking which hike to go for, speak to a park ranger or other knowledgeable person, they will be able to advise you which one is the best choice for you.