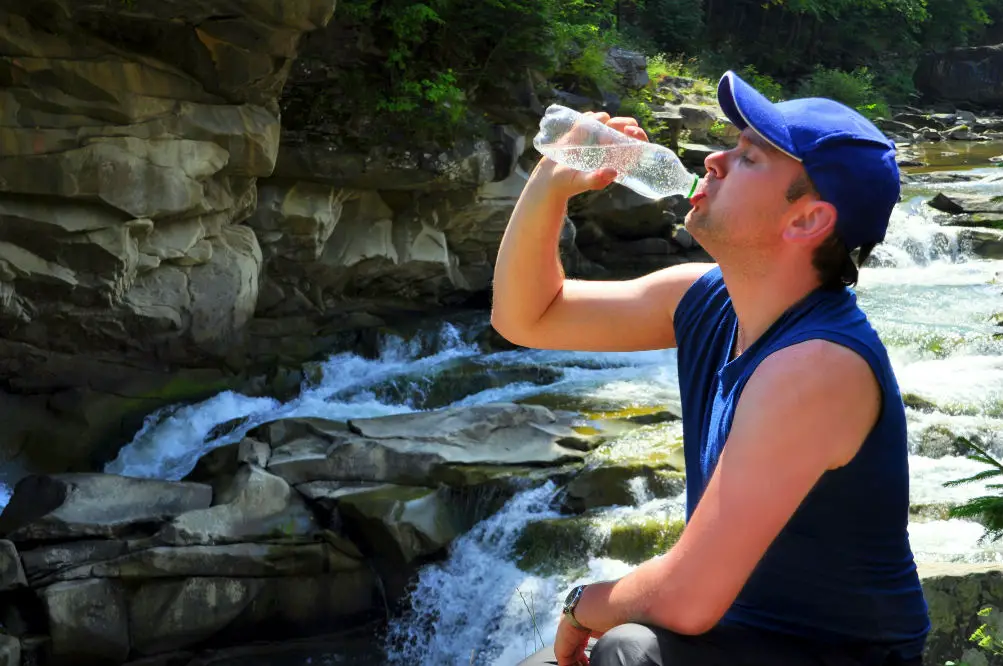 There are approximately 50,000 different search and rescue missions held in the USA every year as a result of hikers, backpackers, or general outdoor enthusiasts getting lost or being unprepared when they head into nature.
Even though we like to assume that as humans, we have an evolutionary advantage over most things, you'll never have the ability to predict Mother Nature accurately and what she has in store. So, you have to learn a lot of survival hacks like how to filter water in the wild.
If you ever find yourself in a position where you are lost in the wilderness, the first thing you need to do is find a source of water.
The average human can only last three days without water and three weeks without food, and it's important to note that just because water might look clear, it doesn't mean that it's safe to drink.
In this guide, we'll discuss five things to do if you're stuck unprepared in the great outdoors and need to find a way to have access to clean drinking water.
How to Filter Water in the Wild: The Recommended Steps
Step 1: Look for Signs of Water
There are plenty of unique ways that you can use your surroundings in order to find a reasonable water source without having to rely on extracting a few drops here and there off of vegetation.
If you're unable to hear a running stream or rolling river anywhere near you, consider these tips for finding signs of water.
In most cases, you'll want to pay close attention to the type of plants that are around you as they can be a clear indicator as to whether there might be a river or stream in your general vicinity.
Reeds, cordgrass, willow trees, cattails, and sycamore trees are all types of vegetation that grow very close to sources of water.
Animals are another great indicator of whether there is water nearby and although it might seem intimidating at first, you can guarantee that wildlife will know where the nearest water source is.
If possible, watch where birds are flying first thing in the morning and just before sunset. Deer are also a great tool to use to find water, all you will have to do is follow their trails to the nearest river.
You can also pay close attention to any rocks that might have cracks or crevices since they may have pools of water that have collected over time. No matter where you find your water, be sure to proceed to step two before you even consider drinking it.
Step 2: Search for Potential Contaminants
It's commonly known that you're going to want to purify your water before you drink it, but even before you use your filtration device, you're going to need to do a brief search for any potential contaminants.
Even though you might like to assume that you have the highest quality filter possible, there are trace elements that everyday filters can miss.
You're going to want to keep your eyes out for dead animals that are in or near the water source, as they could be harboring illnesses that have now transcended into the stream and you certainly wouldn't want to drink downstream from any carcasses.
In terms of dead or dying life, also pay close attention to whether the surrounding vegetation is flourishing or failing, as well as if there are signs of dead fish in the area. Other obvious contaminants would be empty containers that once held chemicals or oil slicks on the surface of the water.
Step 3: Use a Water Filter
If it appears that the water you've found is safe to drink, it's time to take out your trusty water filter and use it as instructed.
Depending on the type of filter you have, the way you use it may differ; for example, water filter straws give you the ability to drink directly from a source, whereas water filter pumps enable you to either drink directly or pump purified water into a container.
It's also important that you take the steps to fill any type of container that you might have on hand with as much water as possible, as you never know when you'll find another water source.
Step 4: Making a DIY Water Filter
It's impossible to predict whether you'll have a manufactured water filter on-hand, as you might have left it at home, lost it on your trek, or perhaps it broke. Luckily, there are ways to know how to filter water in the wild without relying on pre-made equipment.
Catching rain: If you're in an area that is prone to rain, as you set up camp, you'll want to place open containers around your area to help catch any rainfall that might occur. You can also use plastic bags to attract more moisture into your containers.
Using vegetation: You can always extract water from the plants themselves by sucking on their leaves or cutting the stems open (as long as they are not poisonous or unidentifiable). Another neat trick for finding water on plants is to tie a plastic bag around their leaves and wait for vapor to collect on the inside of the bag. Dew is a phenomenal source of water that you can use to your advantage.
Solar stills: By digging a three-foot deep hole that is wide enough to fit a leafy branch and a container, you can construct a solar still. Once you have the container and your water source in place, put a plastic sheet on top of the hole and secure it with the use of stones. Put a lighter stone in the middle of the sheet so that it's directly over the container and as water from the ground evaporates and sticks to the plastic, it will roll to the lowest part of the plastic (where the stone is placed in the middle), and collect into the container.
Step 5: Seek Medical Attention
Once you have reached safety, it's always advisable that you seek medical attention right away, as you'll want to make sure that if you have any contaminants in your system, they are removed quickly and professionally.
Not to mention, you'll also want to make sure that your body won't be affected by exposure or shock. Even if you think that you feel fine after being stuck in the wild for a long period of time, there could be internal issues that you aren't aware of.
The Importance of Knowing How to Filter Water
At the end of the day, there's nothing more important to your survival than water, shelter, and food, and in order to make sure that you don't succumb to exhaustion, dehydration, and exposure, you're going to need to find a source of water that can easily be purified with the help of the previously mentioned tips.
Even if you don't have a manufactured water filter on hand, extracting clean water from surrounding sources can be easier than you think with a little bit of know-how. Just be sure to be really careful and know excatly what you are doing, don't ever risk drinking contaminated water!