Later today I am heading off on a weekend hiking trip which I have been looking forward to for some time.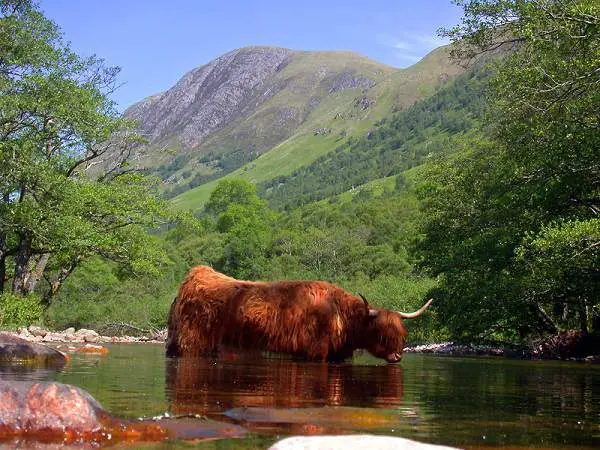 I am flying to Glasgow in Scotland with some hiking friends and then from there, we hire a car and head up to meet more of our hiking friends in Onich, where we are staying over the weekend.
Tomorrow morning, we head out on the hills for the main hiking objective of the weekend, namely, Ben Nevis. At a height of 1,345 meters (4,411) feet, it is he highest mountain in the British Isles. It is known to be a very beautiful area to hike in as well and I am really looking forward to it.
Unfortunately, I can't recall the route we are taking off the top of my head, but I do know that we are not taking the standard tourist trail to the top. Instead we are taking a longer, tougher but also more enjoyable route to the summit.
We will also get out again on Sunday in and around the same area before we start to make tracks for home.
I'm Excited!
Overall, I am really looking forward to it. I have never hiked in Scotland before and I have heard nothing but good things about it, so I am really looking forward to it.
The only slight concern will be the weather. Event though it's the end of September, it looks like the temperatures will take a bit of a dip and get closer to zero degrees at the summit this weekend, with some snow possible overnight. There also seems to be fair bit of rain on the cards during the dayas well 🙁
Not the end of the world of course, as we will of course have all the right gear with us. However, in terms of views, it would of course be great if we have some decent visibility so we can actually see the beauty of the landscape.
It looks a bit of a mish-mash at the minute, and in fairness, there is some sun shown o the forecast at times too. So, fingers crossed, we will be able to take the beauty of the area in.
Conclusion
So, that's my plans for the weekend and I'm really looking forward to the trip! On top of that, on Monday I head to Florida for a couple of weeks so I am hoping to get some nice trails in over there as well. I haven't arranged anything for that as yet however, so I will wait till I get there before making any plans.
After Irma, I will need to see how things are looking as well, as maybe some areas are still in the clean-up process after the storm. I will see in due course though.
Well, I'm off to pack all my gear for the start of my trip! I hope you have a great weekend and enjoy whatever trails you are planning to head out on, wherever you are!