It's important to eat and drink regularly on the trail, even when you're just out for shorter day hikes. As you move across different terrain you will be exerting your body to harder levels at varying times and so you will be consistently burning energy and dehydrating as you go.
Therefore you need to be sure you keep yourself well hydrated by drinking plenty of fluids and have regular energy top-ups from snacks to keep you going comfortably.
Hydration
This one really speaks for itself. We all know how important water is when you're doing any activity, not just hiking. It is really important to take time to re-hydrate yourself at regular intervals out on the trail. As a general rule, you should aim to have a drink every time you stop for a break.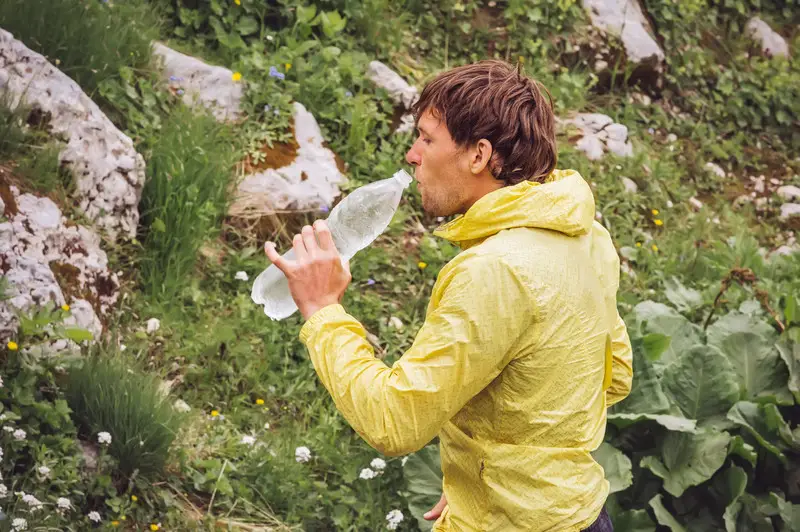 Keep a special eye on this rule in colder climes though as you may stop less as you want to keep moving to stay warm. You still need to make a point of drinking regularly though. That's where the hydration pack really comes into its own as it enables you to drink while you keep moving.
What to Drink?
With regards to what to drink, I usually take a mixture of drinks. Water for hydration purposes and sometimes tea if it's cold on the trail, a hot drink will be welcome when I stop for a bit, especially after lunch.  A good flask keeps my tea warm.
Other options to take are some of the sports drinks that replace electrolytes and salts. I'm not a fan of these personally.
I would definitely not take fizzy drinks, not my cup of tea in general and not as good as water when it comes to re-hydration. Coffee should probably be left out and, if I'm honest, tea should probably be on the leave out list too as, like coffee, it's a diuretic. So technically they may dehydrate you somewhat.
There's nothing quite like a hot cup of tea or coffee on a cold mountain side while looking out across a stunning vista though and the morale boost is quite something else I find! So, one or two small cups won't hurt 😉
Food
I did another post on what types of foods to take on the trail, especially for a day hike so I won't go into too much detail again here. The main thing to say here is it's good to snack regularly on the trail in small amounts to help replace energy as you use it.
As some quick pointers, salty snacks are great to nibble on as they will replace any salt you lose from sweating. Also, cereal bars can be handy to have. Normally I would not eat cereal bars regularly as part of my diet as I think they're just bars of sugar. One or two on a hard hike I think are fine though, great for an energy boost when you need it.
Chocolate is also a favorite of mine, another winner for that short little burst of energy. You can take a chunk as and when you need it. Like hot tea I find chocolate can be a nice little morale booster too, especially on a cold and wet day.
Of course, if you're out on a day hike, you will need a lunch. There are multiple options for this e.g. sandwiches, pasta, whatever takes your fancy really as long as it's handy enough to eat and packs some carb energy. Nuts and fruit should get a special mention too as I take almonds, apples and bananas out most weeks.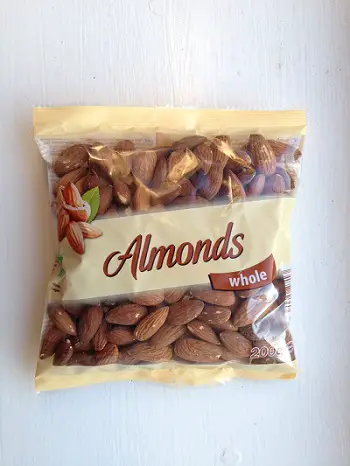 If you're trekking for several days, you of course need to be a lot savvier with your food list as you need to cover multiple meals over several days. I think I'll leave that for another post though 😉
Conclusion
This post was just a short one to highlight the importance of eating and drinking regularly on the trail. It's also important that you eat and drink reasonably good stuff too, so leaving the Twinkies and soda pop behind is probably a good idea 😉
To have good snacks and so on with you can really add to your enjoyment on the trail! You want good food that will help keep your energy levels up and your spirit high! Remember to always take any rubbish, wrappers, fruit remains, etc. away with you.
Do you have a favorite food or drink you like to take with you out on the trail? I'd love to hear about it in the comments below!