Hi, my name is Colm and day-to-day I work in I.T. I also happen to be a passionate hiker and love all things to do with the Great Outdoors!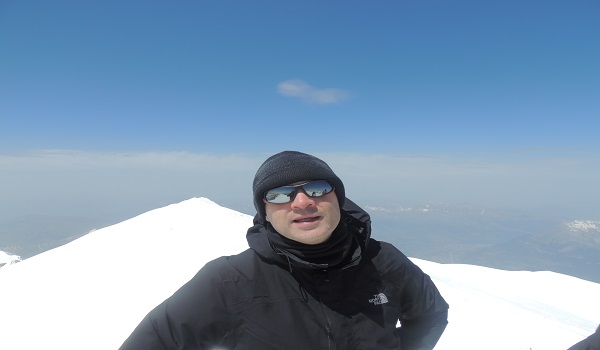 You can see that here on Cool Hiking Gear (.com), I have combined some of that I.T. Knowledge with my passion for hiking to try and bring visitors useful information on all things to do with hiking.
The site is aimed at the newbie hiker but there will be plenty of value for more experienced hikers too. I aim to cover a broad range of hiking topics to get you started hiking on the trail as soon as possible. From gear buying guides to hiking tips, from hiking resources to information on some of the best hiking locations in the world, I truly hope you will find the information here useful.
I also feature gear reviews here on the site in easy to view chunks for visitors to browse, without having to trawl through multiple sites. The range of gear available today is staggering! There are so many brands and different offerings it can be a bit confusing, if you're new to hiking, to try and understand what they are all about.
My goal is to simplify that element as much as possible for the average hiker.
Some more about me …
I started hiking when I was a kid. Luckily I grew up beside the sea and at the bottom of a beautiful mountain range in the North of Ireland called the Mourne Mountains.
From a very young age, my older brother would take me with him up into the mountains hiking. I guess that since those early times, hiking has always been something I've just loved to do.
Growing up beside the sea and spending lots of time in the mountains developed a true appreciation of the beauty of nature within me from a very young age which I cherish to this day. Words can't describe those peaceful moments of quiet contentment you get while looking out over a panoramic vista surveying the wilderness and sheer magnificence of nature all around you after ascending a peak.
Cool Hiking Gear (.com) is a resource I will develop on an ongoing basis. Not only through listing the coolest and best products available for easy review but also by adding lots of hiking related content from my own experience and from other resources I find as I continue to learn more myself.
So have a look through the pages and products to see if anything tickles your fancy or have a read through the various blog updates that are added on a regular basis. If you have any issues at all, don't hesitate to contact me!