Last weekend I went on a wonderful weekends hiking with some friends. It was just awesome … the weather up until the weekend hadn't been great, for like three weeks beforehand, and it was looking like this would continue into the weekend.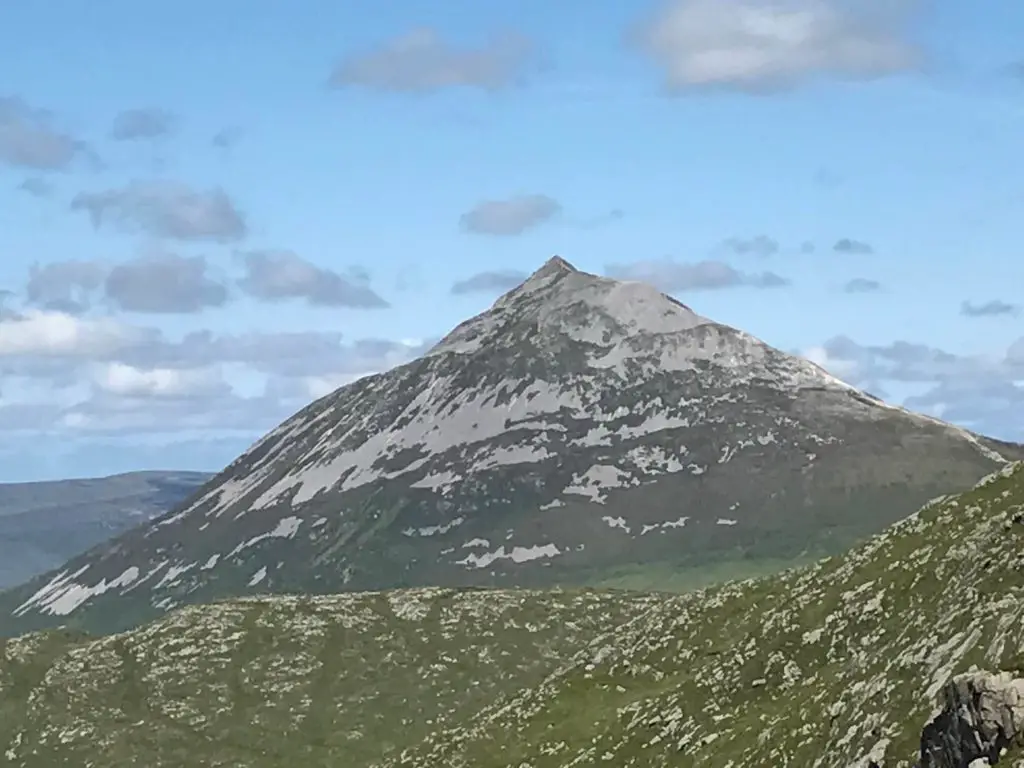 However, we got lucky! Come last Friday, the sun was shining as we headed out on our first hike of the weekend along some beautiful cliffs in Donegal, Ireland along the Atlantic coast.
An absolutely gorgeous day. The terrain there is quite rocky so nothing to much to be concerned about in terms of mud, bog or whatever. The following day we had a hike around a beautiful horseshoe shaped set of mountains.
Again, the weather was stunning on Saturday morning, we couldn't have asked for a better day as we prepared our gear for the day out on the hills.
Anyway, as I was packing up my stuff for the day, I was looking to see what I could leave out of my day pack, it was a sunny day so thought I could lighten the load a bit in terms of gear to carry. I started looking and first took out an extra layer for warmth which I wasn't going to need, a lighter one I also had in the pack was enough.
Next up, my gaiters caught my eye. I looked at them and made a classic mistake. I looked up and saw nothing but beautiful hazy sunshine on a really hot day.
Sure the mountains we were going into can be boggy as you traverse the valley basin to get up to the mountains proper but that didn't enter my mind … it was July, it was sunny and hot. Nah, I thought, I won't need them today.
Mistake!
Remember when I said at the start that it had been raining for the previous three weeks? Well, that was my classic mistake … taken with the beauty of the day I completely neglected what had been happening, in terms of the weather, the previous three weeks! It had been raining, most days, and raining quite a lot at times.
So, decision made, I left my gaiters in the place I was staying and headed out to the car to get to the starting point for the hike.
From there we walked about 500 meters before we hit the valley floor proper and man oh man, even though it was sunny and hot, the valley floor was very wet and boggy! Of course, from all the rain previous three weeks, it would take days of the heat to burn it off a bit.
So, by the time I realized my mistake, it was of course too late. I had left my gaiters behind and I couldn't go back and get them as it was too far away.
So, I of course just got on with things and did the hike. How did it turn out? Well, the hike was great, but not having my gaiters, my hiking boots and hiking pants took a fair bit of a bashing lol 🙂 as you can see in the photo below!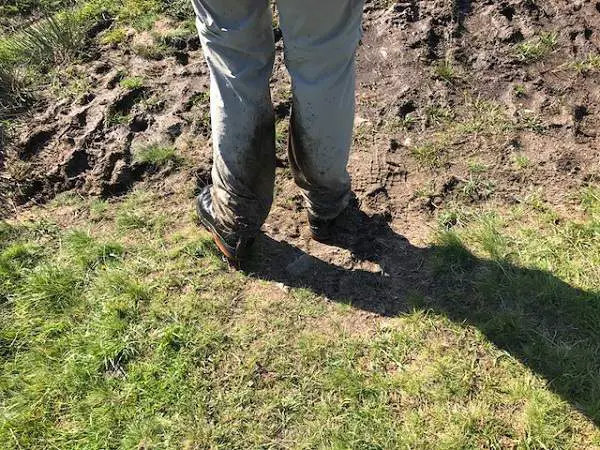 Conclusion
Moral of the story? Well, first, just always remember to be careful what hiking gear you leave behind, thinking you won't need it, you never know!
Secondly, never forget what the weather has been doing in the time running up to your hike. If it's been raining a lot you could have a lot of saturated ground like I had or overflowing rivers, etc. There are all sorts of latent dangers and challenges that could develop from previous heavy conditions.
It didn't effect my days hiking thankfully and I had a great day out. However, I got a good reminder how easy it can be to add a bit more difficulty of your own accord. I also got a great reminder how absolutely wonderful gaiters are 🙂 A really great piece of kit!