Getting your hiking kit or bug-out bag ready is essential for survival, especially if you're the type of outdoor enthusiast who spends a lot of time on unmarked trails.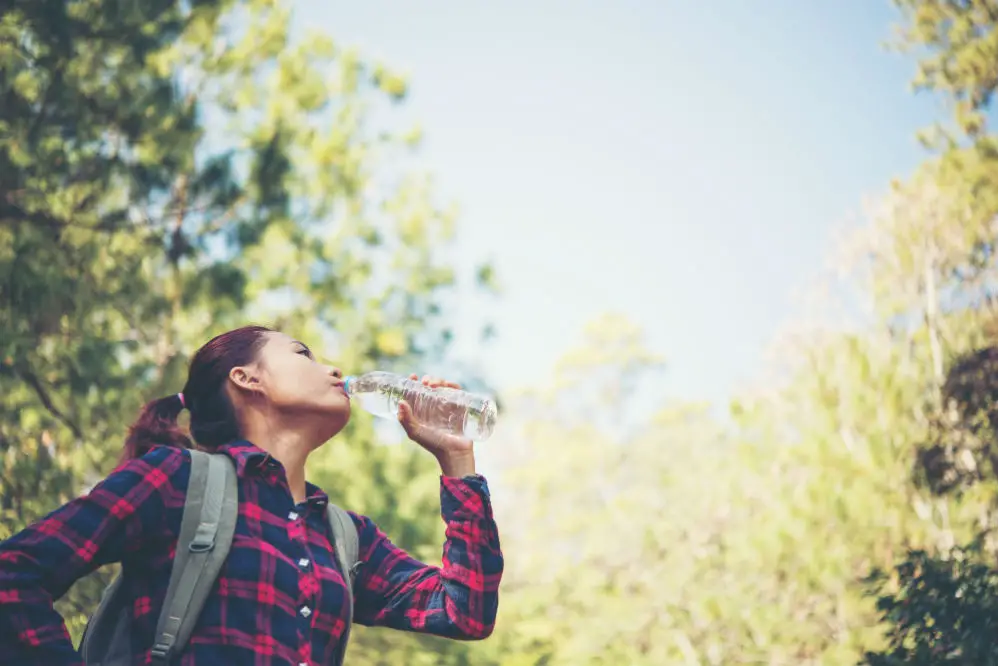 With the help of the right portable filtration system, you can benefit from drinking water from relatively every source, which is where the Sawyer Products MINI Water Filtration System will come in handy.
You can check our more of the best water filters here.
Sawyer Products Mini Water Filtration System
With plenty of interesting features that could be essential to your survival, this filter system is surely something to have in your kit.
Pros:
Incredibly small, lightweight, and easy to pack
Plenty of drinking options
High-performance membrane filter
Reasonable flow rate
Easy to clean with the syringe
Water tastes similar to bottled water
Available individually or in packs of four
Easily attaches to a variety of containers
Instructions are easy to read and follow
Cons:
Only eliminates substances over 0.1 microns
Included storage bag doesn't hold much water
Not for below-freezing temperatures
Not recommended for getting rid of viruses
Features:
Multi-purpose design
Total weight of the device is about 0.25 lbs
Compact design
Filters up to 99.9% of contaminants
Filters up to 10,000 gallons
Offers plenty of convenient accessories
Available in multiple colors
No adapters necessary
A Detailed Look at the Product
Versatility: The entire unit is designed for different purposes, so you can use it at home, for traveling overseas, or recreational hiking. Not to mention it's also phenomenal for survival preparedness and emergencies.
Plenty of drinking options: It's true that you can use the Sawyer Products MINI Water Filtration System with various sources of water, but you can also drink the water in many different ways. You'll be able to gather water and pour it into containers, you can use the device as your own personal straw, it can be attached directly to water bottles so that each sip is filtered, and you can use the hose for hydration bladders/packs.
Compact design: The base unit fits entirely in the palm of your hand, making it ideal for packing in your hiking rucksack or even carrying around in your pocket. You won't have to worry about trying to make room in any of your bags and it's so small that children can keep one in their own rucksacks in the event of an emergency or for when they get thirsty.
Filtration capabilities: The integrated high-performance membrane filter gives you access to water that has been cleared of up to 99.9% of its contaminants. Although it might not be a two or three-stage filter, it helps get rid of the most obvious contaminants that make water unsafe and unappealing to drink. With the help of the Sawyer Products MINI Water Filtration System, you won't have to worry about Salmonella, E. coli, cholera, protozoa, or other waterborne bacteria; however, it's not recommended for removing hazardous and toxic materials from water sources.
Long-term use: Designed for longevity, you'll be able to filter up to 10,000 gallons of water which will equate to several years of use, though you will need to make sure that you thoroughly dry the portable filter after each use.
Plenty of convenient accessories: There are a few included accessories that you might find beneficial such as a reusable water storage pouch, an extended drinking straw, and a plunger to help clean the Sawyer Products MINI Water Filtration System after use. With the help of the instructions, learning how to use each of the included accessories is rather simple and convenient.
Choice of colors: Depending on whether you're buying this filtration system for yourself, a friend, or a family member, there are several different colors for you to choose from including pink, black, blue, and green.
Ease of use: In comparison to other water filters where you'll need a special adapter to affix the hoses to different containers, the Sawyer Products MINI Water Filtration System is so easy to use that it easily attaches itself to anything ranging from a water bottle to a hydration bladder.
Comparison
Before you decide on a single water filtration system, it's important to compare the Sawyer Products MINI Water Filtration System to other models on the market, such as the Lifestraw Personal Water Filter.
The main difference between these two water filtration systems is that the LifeWater model offers two stages of filtration which can help give you water that tastes much cleaner without any aftertaste, but both filter up to 99.9% of contaminants out of the water.
Aside from the two-stage filtration, LifeWater is a well-known water purifying brand, but it doesn't necessarily mean that it's the right product for you and your hiking group.
It's important to consider all of the features, pros, and cons of both models in order to find the right one that adapts to your needs.
Verdict
There are plenty of things you're sure to appreciate about the Sawyer Products MINI Water Filtration System, no matter if it's your first outdoor excursion or if you're a regular nature enthusiast.
One of the main things that help make this filtration system one of the best is the sheer amount of water that it can filter in a single life.
The majority of compact filters will clean up to 5000 gallons at most, whereas the Sawyer Products MINI Water Filtration System can clean 10,000 gallons before you need to buy a replacement.
Another thing that makes this unit differ from the rest is that its accessories are built with a similar quality to the filter itself, making them useful for everyday use.
The straw makes it simple to drink filtered water from plenty of containers, and the hydration bladder/water storage bag is large enough to carry a single glass of water with you.
Conclusion
There are plenty of people who have heard of water filtration devices, but you truly won't understand their benefits until you have one at your disposal.
The Sawyer Products MINI Water Filtration System is surely a useful portable water filtration system that you can use at home, on a hiking trip, or even while traveling overseas, which is what makes it a top-tier model.