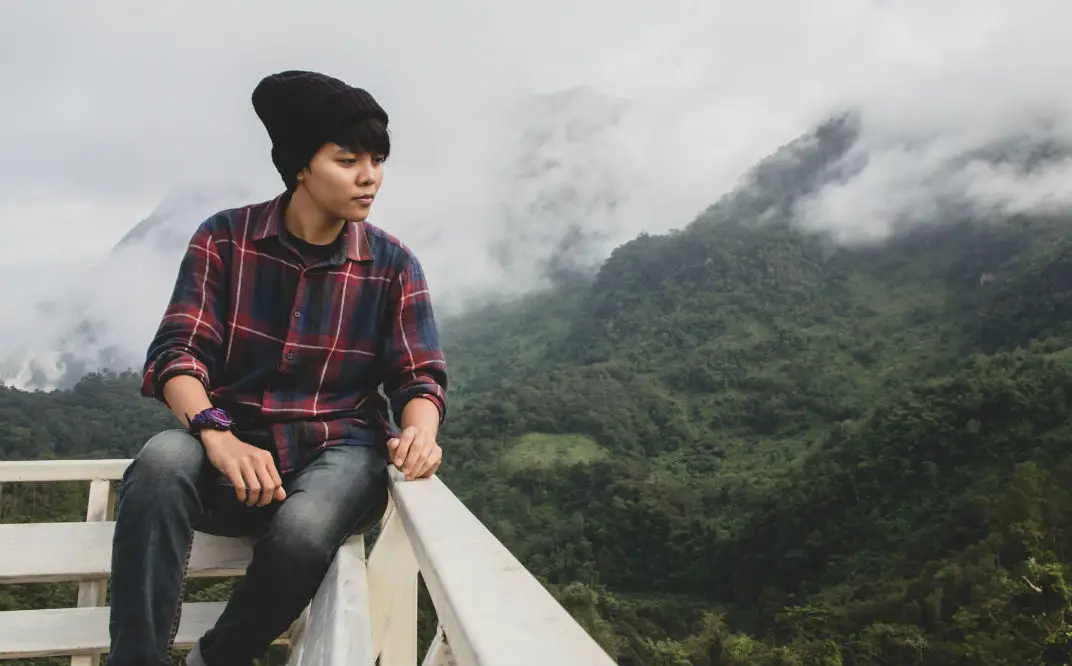 To simply call the Roadtec Digital Smart Watch a 'hiking' watch would be extremely unfair, as it is that, and so much more. This watch has so many features that it can be used for a whole host of sports and other activities.
However, in terms of using it for hiking, there are several functions which will appeal specifically to hikers and walkers such as an extended battery life and its multiple timing and tracking features. Read on and we will go into more detail and highlight the pros and cons of this exceptional watch.
ROADTEC Digital Smartwatch
Pros:
Bluetooth Connectivity
Can be used for multiple sports
Multiple tracking functions
Waterproof to 50 meters
Remote camera activation
Excellent price
Cons:
Strap is plastic
Heavy and bulky
Instructions are poor
Product Description
Hopefully you are someone who not only enjoys hiking, but who takes part in lots of other sports and activities as well. This Roadtec watch is waterproof so that makes it ideal for use in lots of activities such as water sports, including swimming, canoeing and rafting.
Its timing and calorie counting features also make it a perfect device to track progress in keep-fit, athletics, and a whole host of other sports. Let's take a closer look at some of the key features of this neat watch!
Multiple Alarms
There could be occasions where you might need alarms set for more than one time. It may be that you want an alarm to go off at various time intervals so that you can check your progress or take appropriate rest breaks.
Rather than having to set this for each event, you can set multiple alarm times, and each will be activated as they occur.
Pedometer
This is a function that hikers will want to use to track their progress on any hike or walk. The watch can track each step and it will also track the distance walked. This is ideal for hikers who prefer to track their progress by distance rather than the time spent hiking.
Calorie Counter
It is great to be able to track your time and distance, but for many hikers, the purpose of their activities is to shed some pounds and improve their overall health.
One element of losing weight is calorie control and that can be monitored by the watch, which counts calories being burned off by the current hike.
Adjustable Wrist Band
No two wrists are the same size, so it is important that any watch you buy has the means to be worn comfortably.
The Roadtec watch has multiple fastening positions so whether your wrist is thin or thick, it will fit, and will feel secure and comfortable. It also has multiple holes to eliminate excess sweating beneath the wristband.
Two Chronographs
This watch has two chronographs which means you can run them independently of each other, and time two different events. One example might be to time your entire hike, but also time each shorter part of the walk as you go along.
Bluetooth to Your Camera:
Hiking is a great opportunity to take photos of the wonderful scenery around you, plus the occasional selfie is great fun too. Now you can combine both by using your watch to activate the camera on your mobile device.
Bluetooth will link them, and you can take your photo using your watch, if it is within 10 meters of the camera device.
LCD Display
There's little point in having all these great timers and trackers if any time you want to check them, you can't see them clearly.
That is not a problem you will experience with this watch as it has a clear and bright backlit LCD display. In addition, the adjustable dial on the exterior of the watch is luminous so the markings on it can be clearly seen.
Smart Notifications
We mentioned that the Roadtec watch can connect to your mobile phone via Bluetooth to take photos, but that is not the only advantage of this feature.
Your watch can also notify you whenever you receive any notifications on your mobile device such as an incoming call, or a message via SMS. This ensures that any important calls you are waiting on are not missed while you are hiking.
Compatibility With iOS and Android
Staying with mobile devices, another great capability of this watch is its compatibility with both iOS and Android systems.
This allows you to use the watch to interact with the apps for both of those platforms. These apps allow you to upload, save, and analyze your distance and times for hiking, or data from other sports you've used the watch to record.
Waterproof
We've already discussed that this watch can be used for water sports. This is because it is waterproof to 50 meters and 5 atmospheres. Even when you are not under the water it is water resistant so if you're out hiking and get in a rainstorm, there is no need to take your watch off as it is perfectly safe.
Low Power Consumption
This watch has a battery that has an exceedingly long standby time. That time is not a few days, a week, or even a month. Incredibly, it is 8 months. This means that, on a single charge, you can go hiking multiple times and not worry about the battery giving up on you.
Conclusion
It is hard to know where to begin summing up what the Roadtec Digital Hiking Watch can offer, given that it has an incredible array of features and functions. While it does have some that are not specifically related to hiking (waterproof), there are more than enough to make this a watch that hikers will find lots of uses for.
That could be the timing functions with the dual chronograph, the pedometer and distance tracker, or possibly even the calorie counter, if hiking is part of your plan to lose some weight.
Beyond these, there's the fun side of the watch and the ability to use it to activate cameras, plus its compatibility with iOS and Android which lets you access apps. These apps let you upload and store all your hiking data which if you like to keep those sorts of records, will really appeal.
The last point is that with all these functions you'd expect to pay top dollar to be able to have them. However, our eyes nearly popped out of eyes when we saw that it costs less than a couple of large pizzas. Whichever way you slice it, that's awesome!