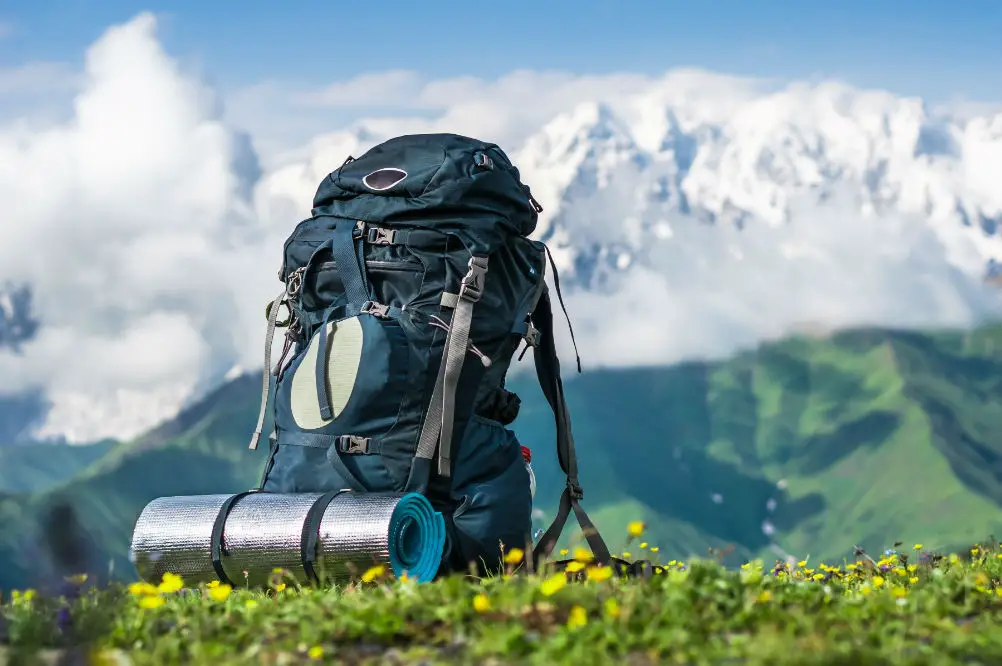 If you use a backpack for hiking, you will likely have come across the issue of what to do when the backpack needs cleaning. Unlike clothes such as socks and t-shirts, which are straightforward items to clean by simply putting through a washing machine cycle, backpacks are items where the process of cleaning them is not so well known.
In this article, we are going to explain how to clean a hiking backpack, give you tips on how to care for your backpack, and let you into one or two insider secrets on how to ensure that when you must wash your backpack in the washing machine, there are no disasters.
Prevention and Care
There's an age-old saying that 'prevention is better than the cure', and although it is normally used in the context of health, it can apply to all manner of subjects, and in our case, hiking backpacks.
While it is impossible to keep your backpack from never needing cleaned, caring for it properly will mean it needs cleaning less often and it will also prolong the life of your backpack.
Keeping The Interior Of Your Backpack Clean
Liquids are one of the most common reasons why a hiking backpack needs to be cleaned. These can be liquids inside the backpack or those which it encounters outside.
On the inside a common problem is drink bottles leaking, which is why you should always ensure that bottle lids and screw tops are closed tight before placing them in the backpack.
A good tip is to wrap any liquid bottle in a sealable plastic bag, so if they do leak, any liquid will remain in there, rather than spilling all over the interior of the backpack.
Another way to prevent liquid containers from leaking is to pack your backpack properly and carefully. Any sharp or heavy objects should not be resting on the bottle as this could pierce a hole or burst it open.
A good suggestion is to buy backpack liners or put your stuff in dry bags, and place them inside your backpack so if the worst happens, the main materials are protected if there is spillage.
Keeping The Exterior Of Your Backpack Clean
For the exterior, one of the primary problems is mold forming on an area where the backpack has been wet and not cleaned properly. First, you should always dry your backpack whenever it gets wet, and try not to leave it sitting on wet patches of grass, for example, for extended periods of time.
Please note when we say let it dry, this means let your backpack dry naturally. Do NOT put it in the dryer, which will destroy it, and potentially ruin your dryer too.
One great tip to help prevent your backpack from getting soaked through is to spray it with a waterproof spray. This should help prevent the material of the backpack from getting wet or damp to some degree, by repelling any water.
Just as there are liners to protect the inside of the backpack, there is a low-cost solution to protect the outside too. These are backpack covers, which as the name suggests, fit over the backpack. With the backpack inside the cover, any moisture or liquid on the outside cannot dirty or wet the material.
Basic Cleaning
If you are hiking, and notice any dirt or mud on your backpack, you should clean it off immediately. You should carry a small, bristle brush which you can use to clean other items such as your hiking poles or boots.
When you get home, empty your backpack completely, and ensure you have emptied out all the side pockets and other zipped enclosures. You could turn the backpack inside out if it is flexible enough, but a better solution is to use your vacuum cleaner.
It should be able to vacuum out all the little bits of dirt or grit which may be inside. These are what wear away the material and reduce the life of your backpack, so it is vital they are removed.
Read The Label
You should be aware of what material your backpack is made from, but if not, either check the sales information page for the product or look inside to see if you can find the washing instruction label. This will tell you what the materials are and more importantly how you can safely wash the backpack.
Just as it's important that your clothes are washed in the correct way, and if machine washed, at the right temperature, your backpack needs the same care.
Although your backpack may look and feel the same as another, there are lots of different materials used to make these products and what might be suitable for one backpack, could ruin another.
Handwashing Your backpack
If the washing label or instructions say you cannot put your backpack in the washing machine, then you will need to handwash it. First, ensure you have taken everything out of the backpack, especially the small pockets. Fill a basin or sink with warm water. Do not use hot water as this has the potential to make any colors run.
Use a light soap to make a lather, and do not use detergents or fabric softener as these can damage the materials.
A soft brush can be used to get rid of some of the more stubborn marks or stains but do not rub too hard. Once you've finished cleaning, let the backpack drip dry naturally, and another reminder that you MUST NOT put it in the dryer.
Machine Washing Your Backpack
If the washing instructions say it is okay for the backpack to be cleaned in a washing machine, then follow those instructions carefully. Pay particular attention to the temperature it says you need to wash it at. If you choose too low, it won't clean properly; if you make the water too hot, it could cause the colors to run.
A great tip is to place your backpack inside an old pillowcase and use a short piece of thread or string to tie it closed.
This will prevent all the buckles and straps from making a noise as the backpack is spinning around inside the washing machine. It also makes sure that there is nothing that can cause any damage to any washing machine parts such as the agitator.
Conclusion
It is inevitable that your backpack is going to need to be cleaned at some point; however, you can help to limit the amount of cleaning required by protecting your backpack from spillages inside and waterproofing it on the outside.
Always make sure you check the washing instructions for your backpack before placing it in water, and especially before using the washing machine to clean it.